Any user can try QuickBooks online for free and they get to choose among Simple start, Essentials or Plus. The QuickBooks online free edition includes free mobile apps. The other one is unlimited access to your account without the limitation of time or location. All one has to do is type "how to get QuickBooks online for free?" and links will be provided for them. After the QuickBooks online free download, the user can get to enjoy accurate reports on the health status of their business.
QuickBooks Key Features
Accountant access- Users get to access professional help from an accountant or a consultant. They help walk them through the vital processes of bookkeeping and sending invoices.
Reports and a User Friendly Dashboard- You can navigate with ease on QuickBooks online free version's dashboard. You can also receive financial reports on expenses and profit and loss without much hustle.
Easy follow ups- When you are not sure on how to categorize a transaction, you can seek help. You can simply mark it so that an accountant can follow up later.
---
FreshBooks - The Better Alternative to QuickBooks
FreshBooks has very engaging tracking payment features compared to QuickBooks. They are easy to use and can come in clutch to small businesses. This converts charging fees in to a detailed process that is verifiable in case of a bill payment dispute. Freshbooks also offers IOS and android apps that can be used to record working time, according to the contractual agreements. Freshbooks has the ability to change your work timesheet to an invoice and email it to your clients.
Try Freshbooks for Free >>>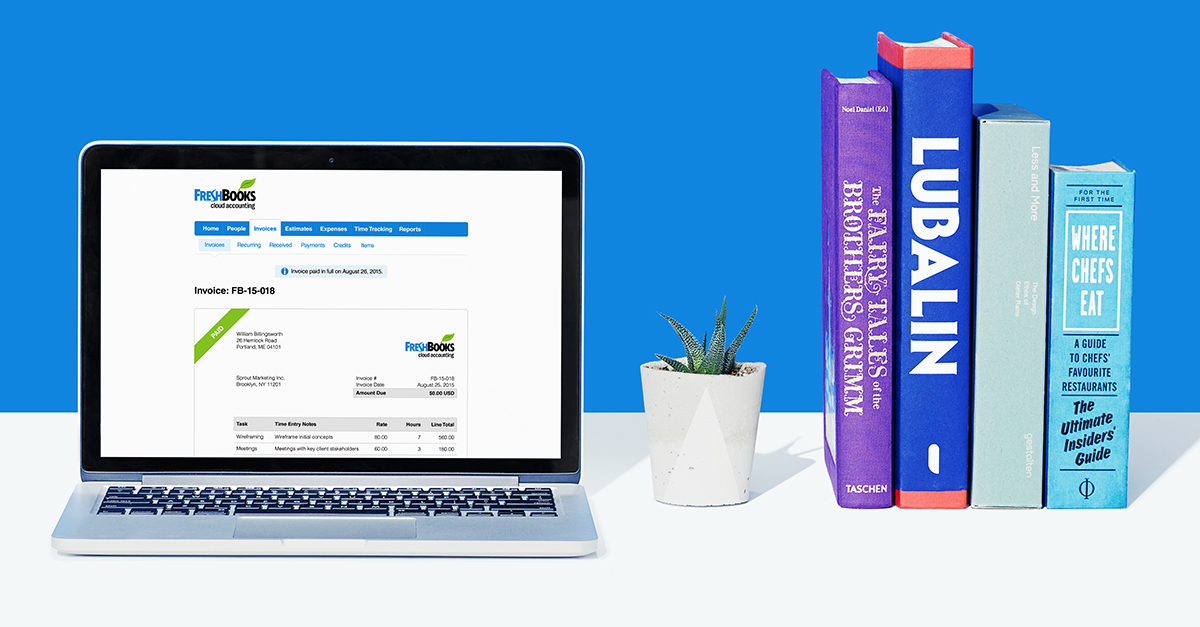 Key Features of FreshBooks
File sharing- Freshbooks has an integration with Dropbox that allows you to share files with clients, partners and employees.
Contact management- The customer support team is always standby to offer assistance to you. This can be achieved through Live Chats.
Client relationship feed- Freshbooks backs up interaction data with clients. This comes in handy especially when reference is needed.
Try Freshbooks for Free >>>
Why Choose Freshbooks
Freshbooks creates a platform for business owners. The platform is not just money oriented and growth driven. It involves the vital factor of being ready when tax collection is in full effect. A business owner is in pole position when they partner with Freshbooks. Freshbooks allows owners to increase their tax savings by merging receipts and expenses from their computers. This translates to readiness in filing taxes when the taxation time comes calling. With the aforementioned move, the business is able to stay out of trouble with the authorities. This is achieved by following Government rules to the core. When that is done the growth of the business is secured in a major way.
Free Download or Buy PDFelement right now!
Free Download or Buy PDFelement right now!
Buy PDFelement right now!
Buy PDFelement right now!
Up to 18% OFF: Choose the right plan for you and your team.
18% OFF
PDFelement for Individuals
Edit, print, convert, eSign, and protect PDFs on Windows PC or Mac.
12% OFF
PDFelement for Team
Give you the flexibility to provision, track and manage licensing across groups and teams.
Contact us to learn more about the custom services we can do for you.