QuickBooks Online Problems
Problems with QuickBooks online range from bank reconciliation where bank reports are not in sync on this edition of QuickBooks. Other QuickBooks online banking problems include connecting bank accounts, downloading bank transactions among others. The solution to the aforementioned QuickBooks online problems today, are updating QuickBooks to the latest version and downloading the transactions manually for the latter, and troubleshooting using a private browser for the former since most of the times the problem is browser related. For QuickBooks online printing problems, the user should update to the latest version of QuickBooks or check if the printer software is installed.
QuickBooks Key Features
Lack of security- QuickBooks online users are worried about the security of their data since it is accessible by foreign parties. Firewall can get bypassed by scammers.
Software compatibility- Users are subjected to frustrations since QuickBooks online is not compatible with other programs due to company file limitations.
No 24/7 online support- For those that write to the support team, they are forced to wait for two business days for a response.
---
FreshBooks - The Better Alternative to QuickBooks
FreshBooks has also had their fair share of problems with their cloud-based editions. The good thing is they are not as pronounced compared to other accounting software. Freshbooks Lite and Plus lack enterprise-grade capacity. This means users are limited to features. The other issue is the compatibility with other accounting software. This means data from other accounting software cannot be transferred to Freshbooks in case of migration. The other is the problem is bugs and glitches.
Try Freshbooks for Free >>>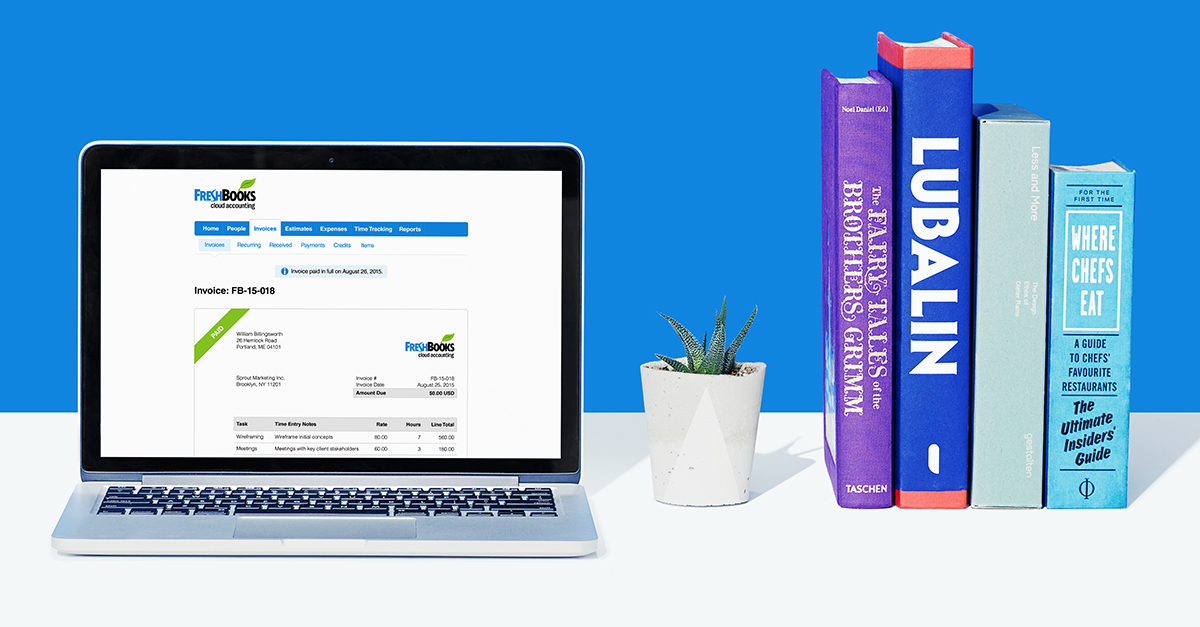 Key Features of FreshBooks
Weak reporting service- Freshbooks do not offer assistance to users who wish to get their data out in case of migration to other software.
Lack of efficiency- Some editions of Freshbooks don't have a wide range of features which slows down the process of accounting. The use of mouse instead of keyboard shortcuts is a limiting factor.
Inconvenient technical support- There have been murmurs about Freshbooks' "support Rockstars" via phone. Most users prefer face to face sessions to get a clear picture.
Try Freshbooks for Free >>>
Why Choose Freshbooks
Although there are a few blips that face Freshbooks their customer support team is outstanding. Their customer support is always on standby meaning they are easy to reach. This move shows the willing ness in their customer support to help resolve any issues related to their products. This element of fostering a good working relationship helps in nurturing trust and loyalty. Offering the needed help in a respectable and caring manner shows empathy which helps the users feel valued. This accessibility factor helps solve most of the problems in a way that does not slow down the productivity of businesses.
Free Download or Buy PDFelement right now!
Free Download or Buy PDFelement right now!
Buy PDFelement right now!
Buy PDFelement right now!
Up to 18% OFF: Choose the right plan for you and your team.
18% OFF
PDFelement for Individuals
Edit, print, convert, eSign, and protect PDFs on Windows PC or Mac.
12% OFF
PDFelement for Team
Give you the flexibility to provision, track and manage licensing across groups and teams.
Contact us to learn more about the custom services we can do for you.
Related Articles
All Topics