Multiple Companies in QuickBooks Online
For those that pose the question "can you have multiple companies in QuickBooks online?" the answer is yes. You can have multiple company subscriptions in QuickBooks online. Also, you can have as many QuickBooks online companies as you please. On the other hand, you can consolidate multiple companies in QuickBooks online to ease the burden of management. One of the standout thing about the online edition is the ability to give other people access to your QuickBooks data. This can be achieved through QuickBooks online Multiple users' setup.
QuickBooks Key Features
Time tracking-only access- QuickBooks online allows employees time tracking access to clock in and out marking billable hours.
Set roles and user permission- QuickBooks Online Multiple company files allows the user to create custom access to QuickBooks for sales reps, office managers, and other types of employees and partners.
Limited access reports- Here you have the ability of sharing data with business partners and investors through limited access reports.
---
FreshBooks - The Better Alternative to QuickBooks
FreshBooks is a cloud-based accounting software meaning all of its products are web-based. With Freshbooks lite and Plus, the user is guaranteed unlimited access to data in the cloud. Freshbooks has a web portal where all invoicing data can be accessed at any time. Freshbooks editions also offer the user unlimited invoices and expenses, time tracking and projects and a clean and easy to navigate interface. The aforementioned tasks make the accounting process less tedious.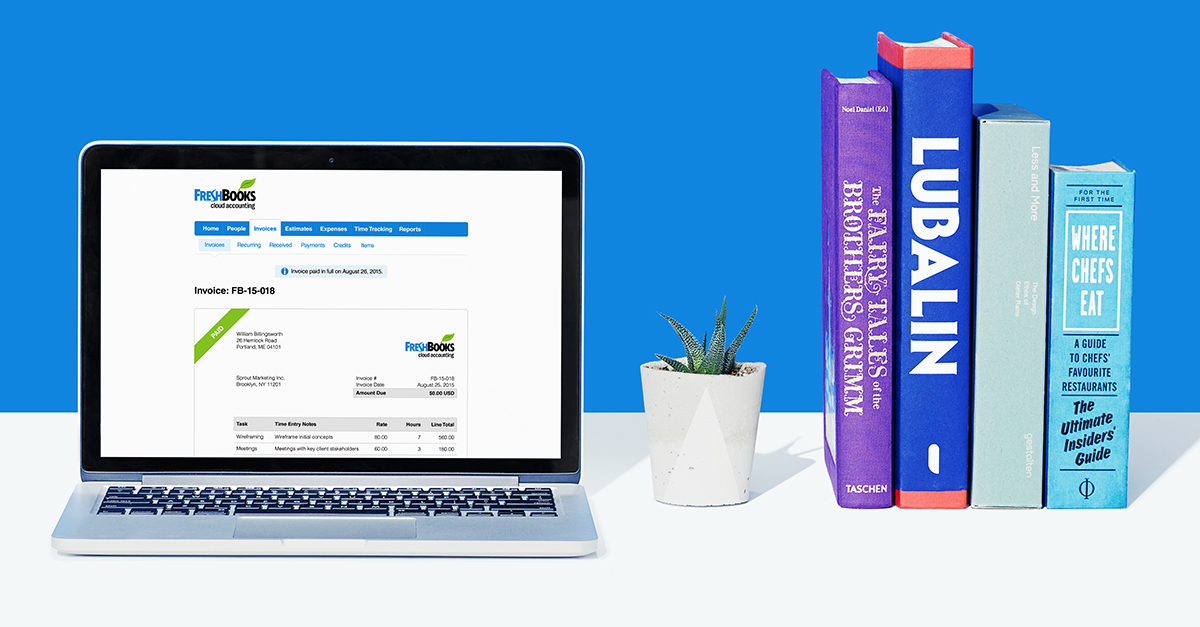 Key Features of FreshBooks
Exemplary billing- Companies can accept payments online through companies such as PayPal, Visa, MasterCard, Google Checkouts and Amex. The issue that may arise from invoices disputes is binned due to trigger notifications and set alerts for late payment risk.
Reporting is spot on- The reporting of financial transactions on Freshbooks is error proof and less time consuming. All balance sheets are monitored in real time.
User Friendly- Freshbooks has a well-organized dashboard and single click functions that make navigation easy.
Why Choose Freshbooks
The stand out thing about Freshbooks is its ability to multi-task. This makes it steal a march on its rivals in a major way. The functionalities offered by Freshbooks create a platform that makes charging accurate. The results are even more desirable when it comes to charging clients hourly rates. Freshbooks also has the ability to charge flat rates if automated to do so. All one has to do is calculate a running bill and the rest flows like a river. The expenses that the user wishes to liquidate can be taken care of by the system's handy snaps, which link users with invoices using the simplified expense tool.
Free Download or Buy PDFelement right now!
Free Download or Buy PDFelement right now!
Buy PDFelement right now!
Buy PDFelement right now!
Up to 18% OFF: Choose the right plan for you and your team.
18% OFF
PDFelement for Individuals
Edit, print, convert, eSign, and protect PDFs on Windows PC or Mac.
12% OFF
PDFelement for Team
Give you the flexibility to provision, track and manage licensing across groups and teams.
Contact us to learn more about the custom services we can do for you.
Related Articles
All Topics