How to Create an Income Statement in QuickBooks
The profit and loss statement is also known as the income statement, and it is used to calculate a company's profit by weighing its income and expenditure. The primary benefit of keeping an income statement is so that comparison can be made. This comparison helps your company evaluate and make decisions regarding expenses, revenue and how to increase profit.
How to Create an Income Statement
Choose a suitable time frame
You can calculate your income statement monthly, quarterly or yearly to ascertain the company financial health. Many federal regulatory agencies require you to prepare your income statement for tax purpose. Also, many companies create an income statement to look for recurring patterns in their expenses and profit. The income statement is also vital when you are applying for a loan for your business. It shows the stability and growth of your company over time.
Then add up revenue
Total sales are usually the first number on your income statement to tally up. If your business is cash-based and you usually write down your sales when your customers pay, then you have to add up the total. If your customers don't pay immediately, you will add account receivables as your revenue. Depending on your type of business, you can get the total sales from adding up records from several ways. For example, receipts, cash register records, invoices or online transactions.
Calculate your expenses
The third step in creating your income statement is to calculate your expenses. Expenses usually include all money spent by the business to get more revenue directly or indirectly. They include:
Cost of the goods (raw materials, equipment, and production among others).
Cost of acquiring services such as web hosting fees, site maintenance and data storage among others.
General administrative expenses such as day-to-day business management like utilities, depreciation and telephone bills among others.
Marketing and advertising such as billboards and PR firm expenses.
Although you can group the expenses, it is also good you keep each one separately for useful comparison.
Determine your business profit
There are different types of profit you can determine, like the gross profit, operating profit and net income. After going through the earlier steps, you will be able to see the profit your business makes.
If you create income statement regularly, it can be used to set realistic goals for the future of the business. It can also be used to set a financial project and check the viability of new works.
---
Best Alternatives to QuickBooks: FreshBooks
Accounting software does more than record your accounting information; it helps to make sure that your company stays on a healthy financial level. It has become a trend that any business who decide to stop using the excel spreadsheets opt for the QuickBooks Instead. However, there are other alternatives which give you the same service and at a lower price. The FreshBooks is one such alternative; it is effortless to use, affordable and gives you access to the top of notch services.
Try Freshbooks for Free >>>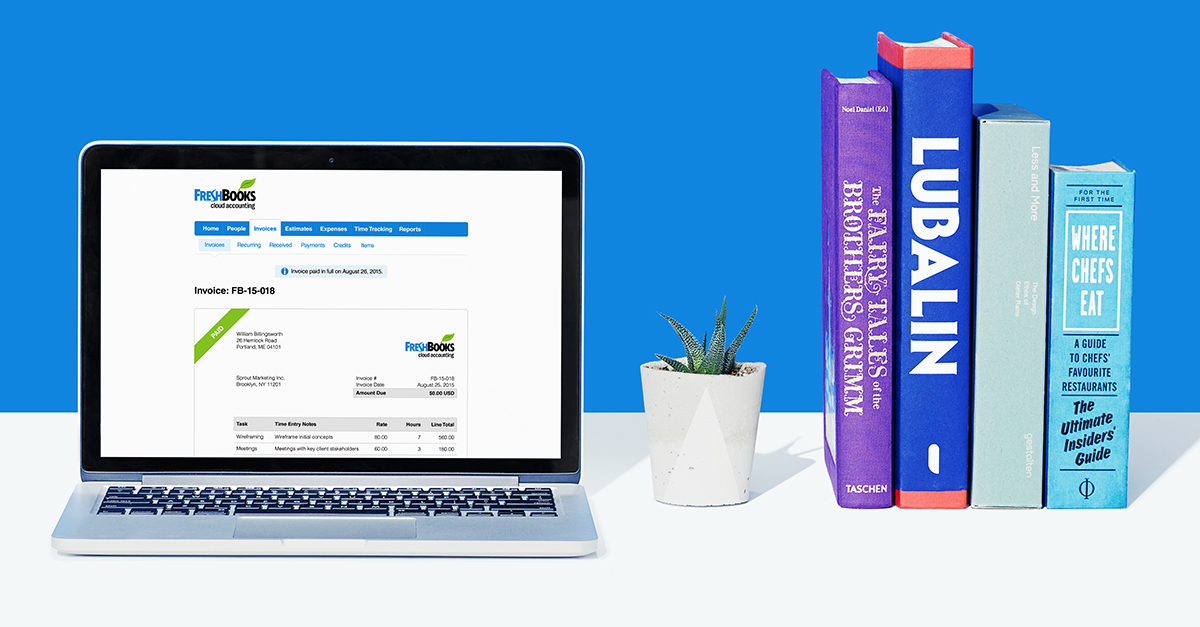 Free Download or Buy PDFelement right now!
Free Download or Buy PDFelement right now!
Buy PDFelement right now!
Buy PDFelement right now!
Up to 18% OFF: Choose the right plan for you and your team.
18% OFF
PDFelement for Individuals
Edit, print, convert, eSign, and protect PDFs on Windows PC or Mac.
12% OFF
PDFelement for Team
Give you the flexibility to provision, track and manage licensing across groups and teams.
Contact us to learn more about the custom services we can do for you.
Related Articles
All Topics