QuickBooks for Chromebook
QuickBooks has made small and medium business improve their performance over time and it is amazing. QuickBooks works best in the version for Windows. If you need QuickBooks for Chromebook, you will have to utilize the QuickBooks online since there is no Chromebook QuickBooks that is compatible with the Chromebook system and can't run it either. Therefore, using QuickBooks on Chromebook requires the cloud solution, meaning that you can host QuickBooks in Chromebook and access it through an application or web browser.
QuickBooks for Chromebook Key Features
Instant access- you will have access to your files instantly through Chromebook QuickBooks.
Cloud accounting- the clouding solution enables you to access your account to work form nay device connected with the internet.
Automatic backups- Utilizing QuickBooks Online means that your data is backed up daily. You will have up-to date figures.
Invoicing- you can create invoices and receipts fast and send in minutes.
---
FreshBooks - The Better Alternative to QuickBooks
FreshBooks is an amazing accounting tool that is also similar to QuickBooks. It is a better alternative to QuickBooks because if enables you to focus more on your passion, the work you love, and less on the billing. If you are a self-employed person, FreshBooks can make your working to be painless, since accounting will be a breeze. With FreshBooks, you can bill your clients and hence manage your books without a hitch. You can track time, manage expenses and hence budget your money well, view the financial reports to see the direction of your business and easily collaborate with contractors.
Try Freshbooks for Free >>>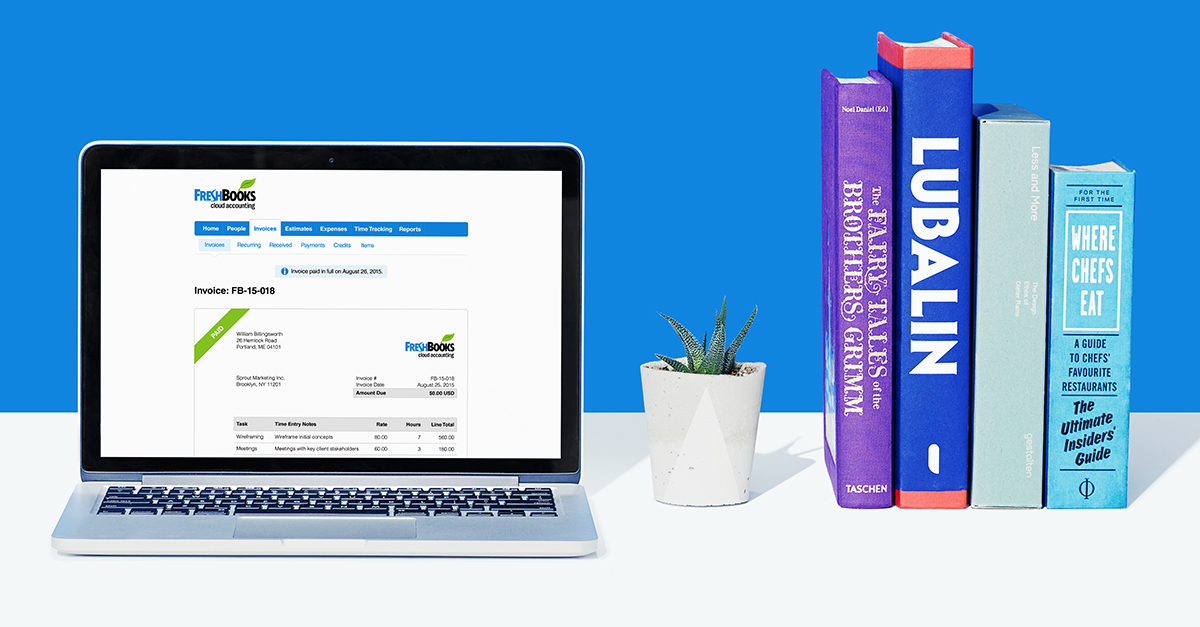 Key Features of FreshBooks
Automation of the recurring invoices alongside easy invoicing
Staying within your budget due to expense tracking
Production of quality work with proper time tracking and management
Collaboration with employees and clients for easy project management
Faster payments through online payments
Creation of insightful reports
Mobile apps for connection throughout
Try Freshbooks for Free >>>
Why Choose Freshbooks
FreshBooks is quite unique in the way it conducts accounting for the small business owners. This accounting software should be your first choice due to the fact that it has accurate time tracking. Therefore, you can track time against the projects and clients in your small company. With such accuracy, you have the confidence to bill your clients for the tracked hours. The software offers billing features that are flexible and so you can charge flat or hourly rates depending on your agreement. Accurate tracking of time facilitates employee supervision since you assess the time spent on projects, which further determines payment.
Free Download or Buy PDFelement right now!
Free Download or Buy PDFelement right now!
Buy PDFelement right now!
Buy PDFelement right now!
Up to 18% OFF: Choose the right plan for you and your team.
18% OFF
PDFelement for Individuals
Edit, print, convert, eSign, and protect PDFs on Windows PC or Mac.
12% OFF
PDFelement for Team
Give you the flexibility to provision, track and manage licensing across groups and teams.
Contact us to learn more about the custom services we can do for you.