Introduction on How to Use QuickBooks Direct Deposit
When it comes to business accounting, QuickBooks has everything you need, and direct deposit to your employees and even vendors is just one of those things. If you are already familiar with how the QuickBooks work, setting up the direct deposit is effortless to do. To know how to use the direct deposit, you first need to know how to set it up and below are the simple steps outlined.
How to Set up QuickBooks Direct Deposit
Enter your company's information: - this is an essential step as you need to verify your company's information before you can set up a direct deposit.
Enter your business bank information: this you do by selecting the bank account you wish to pay your workers from.
Add a security measure by the choosing the suitable one for your business from the drop-down.
Verify your bank account to activate the direct deposit.
Once your bank account has been verified, go to the employee and click on the "my payroll service" and select activate direct deposit.
Input the necessary information and click on the next.
You have successfully set up your direct deposit; however, now you need to select which employee to pay with direct deposit. The steps for that are listed below.
Go to the employee>employee center and choose the employee you want to set the direct deposit for.
Once the employee's information has been displayed, click on the payroll info and select direct deposit.
Once you have done that, click the box for using direct deposit for this employee.
Enter all the necessary information and click on Ok.
Click on Ok again on the employee screen to ensure that the information is saved.
You are now ready to run your payroll with the direct deposit.
---
How to Run Your Payroll
To run your payroll, you start by following the same instructions as stated above, however when you get to the final step,
Click on the send payroll to Intuit to make the direct deposit to your employee.
Enter the direct deposit pin you were provided with. This enables you to verify the transaction.
Once you have done that, you print the pay stubs (never forget to do this).
How to Print Pay Stubs
Go to File and click on print forms.
Then select pay from the options and
Click on Okay.
---
Best Alternatives to QuickBooks: FreshBooks
The marketplace is flooded with many different options that claim to be the best alternative to QuickBooks; however, FreshBooks has been tested actually to deliver on its promise. It provides some of the best services just as QuickBooks at an affordable. This makes it perfect for small businesses looking to grow while minimizing expenses as much as possible.
It is equipped with many features explicitly created to make your accounting work easy, giving you extra time to work on other parts of your business.
Try Freshbooks for Free >>>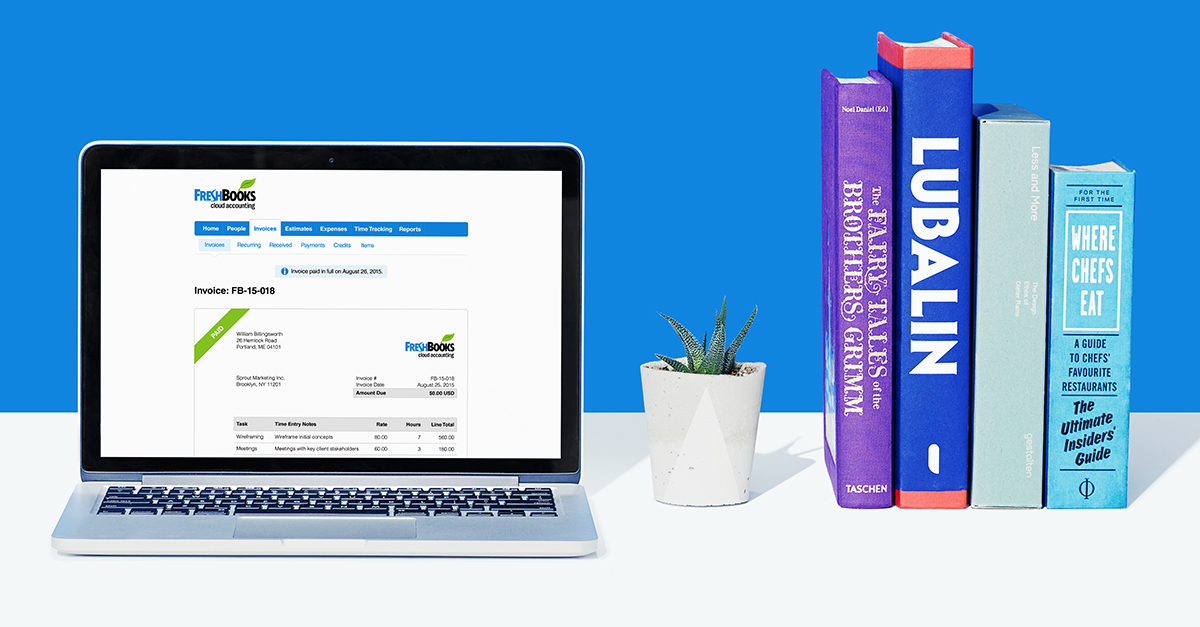 Free Download or Buy PDFelement right now!
Free Download or Buy PDFelement right now!
Buy PDFelement right now!
Buy PDFelement right now!
Up to 18% OFF: Choose the right plan for you and your team.
18% OFF
PDFelement for Individuals
Edit, print, convert, eSign, and protect PDFs on Windows PC or Mac.
12% OFF
PDFelement for Team
Give you the flexibility to provision, track and manage licensing across groups and teams.
Contact us to learn more about the custom services we can do for you.