Try to answer the following question: Would you love to work fewer hours, and get paid more? Of course you do. Who doesn't want to earn more in less time spent at work? Well, in order to do that, you need to improve your work efficiency. And if your question is how to improve efficiency, there is a simple way. Start by finding the best tools that improve work efficiency, and then implement some changes to your business lifestyle. But first thing firsts, let's take a look at the tools that can improve your efficiency.
Tools to Improve Work Efficiency
Next on the list is an application that will improve your project-management. No matter if you operate small, medium or large business, you want to delegate tasks and keep track of the process. Aside from letting you manage your project, Asana will reduce the clutter in your email and check status of your project.
Pros:
Centralized dashboard that allows you manage the project
Great flexible design and simple UI
Calendar view
Cons:
If you have graphics-intensive project, Asana won't help
No way to easy prioritization
Lack of desktop application
---
Managing your project is not the only way you can improve efficiency at the work space. Another way for better work efficiency is to manage your social media accounts at the same time. And Hootsuite makes that possible. With Hootsuite, you will save a ton of time by posting everything on Facebook, Linkedin, Twitter, and other profiles at once.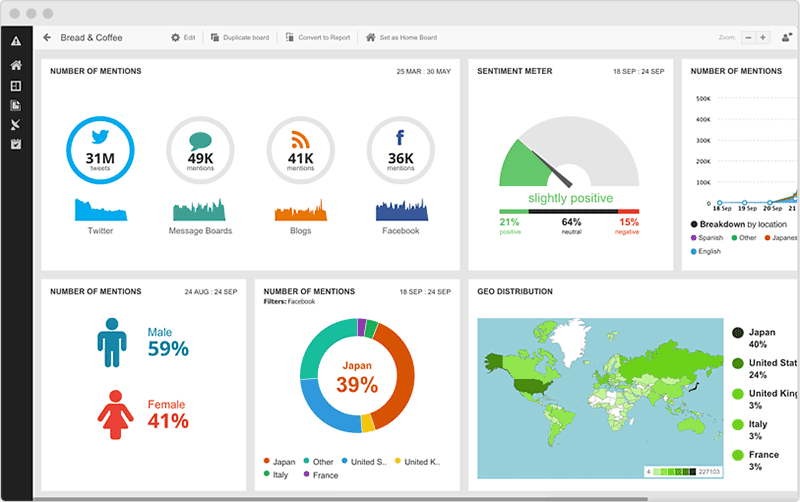 Pros:
All social network profiles in one app
You can assign conversations to team members
Analytics and creation of social media campaigns
Cons:
Due to different parameters and tags, managing photos is tricky on multiple platforms
There are a number of features, which makes it little complicated for new users
Expensive in comparison with similar software
---
For some business users, getting the news quickly is essential. Many people depend on getting timely and precise news, and FlipBoard helps you get there. The app works like an aggregator of all news sources. Yes, you can choose which news sources you want the app to aggregate news from. All the feeds will now be summarized in one place.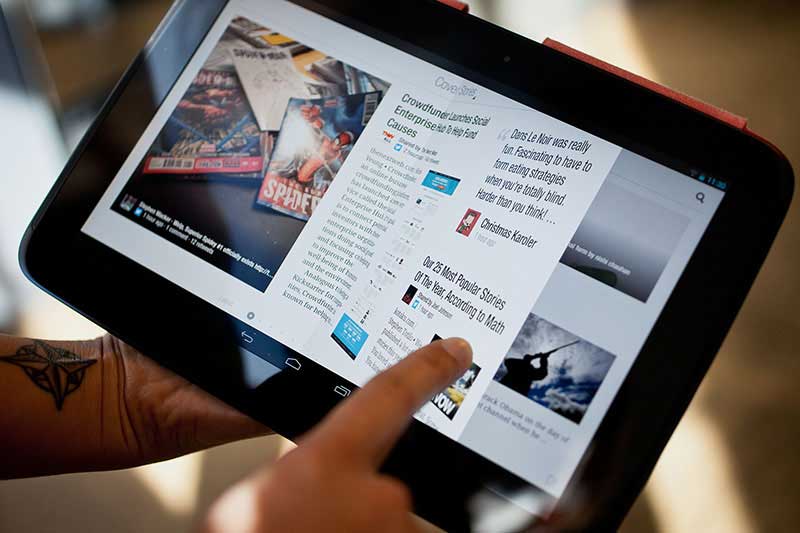 Pros:
Aside from news, you can also get timely social network updates, images, and videos
The app itself has partnered with major publishers, and you reap the benefits
There is a follow feature for news sources
Cons:
The app can be overwhelming and crowded with news at times
Despite everything, there are too many fake websites that appear in the news feed
The app makes living on adds, and they appear constantly in your feed
---
For years users have been raving at how good Evernote is. And they are right, Evernote is one of the best and crucial apps for any office worker. Just by installing the app you will improve your efficiency by at least 10%. How does it work? Evernote allows you to make notes, store documents, and then check them from any device. The app is synced with your phone, desktop PC and laptop.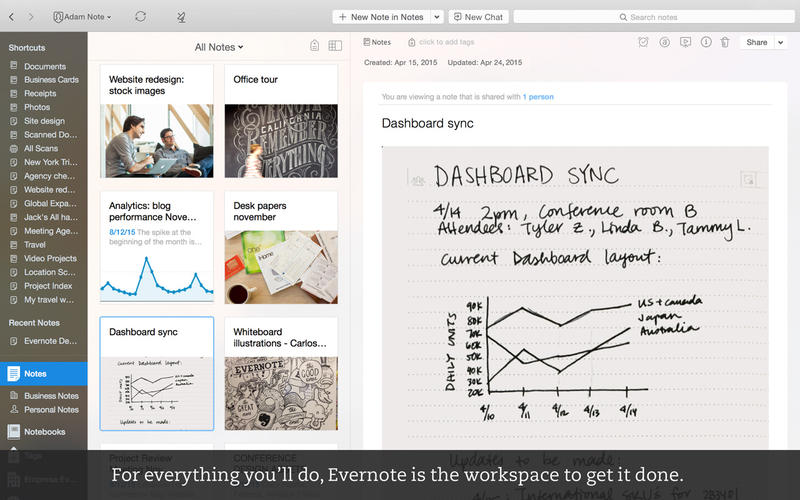 Pros:
One of the best search features among similar apps
Minimalistic design that allows for simplicity and clean UI
Multiplatform application
Cons:
If you want more than two devices, you need to get paid version
Some users want more complicated and features rich UI
Expensive premium plan
---
How to Improve Work Efficiency
As we mentioned at the beginning, there are two things you need to do to be more efficient at your work. First is to get the tools for better efficiency, and the second is to make minor changes. Here are some ways to improve work efficiency.
Prepare for the day by finishing tiny decisions beforehand. For example, select your outfit for work the night before. Or prepare your lunch in advance
Don't be afraid to delegate tasks. We talked about delegating apps and project-management. This is essential aspect to being better at your work. By delegating minor tasks, you can focus on major tasks and improve your productivity at work. Communication and trust are a must
Create a to-do list, but do not add more than five tasks on it. You need to prioritize your to-do list. Ideally, you should have no more than three tasks on the list. Make sure to keep tabs on your progress
Take short breaks. Nobody can focus for more than two hours without taking a small break. This applies even more for people that work in sedentary position. Lack of movement equals in lack of energy, and lack of energy equals in lack of concentration
Finally, be ready to disconnect from social media accounts, emails, and phones. Checking your phone constantly is the road to the rabbit hole. Go off the grid while working, and then schedule time for checking phone messages and emails later in the day
---