Financial planning is an essential for nearly every aspect of your life. From estate management, college and education planning, generational wealth transfer to retirement planning, each aspect of life requires quite a bit of financial planning. While most people will hire a financial advisor to help them in this regard, it is important to note that thee financial advisors have to employ the services of financial planning software to keep track of all the necessary components of successful financial planning.
In this article, we are going to be looking at the top 5 financial planning software that the top financial advisors use.
Top 4 Financial Planning Software
This is financial planning software that specializes in the creation of digital advisory software and platforms for financial advisors. It was created in 2000 by a financial advisor who wanted to create a single practice management tool that made financial advisory that much more efficient. Among other features, eMoney Advisor provides goal-based planning focusing on each client's individual needs, aggregated accounts, advanced planning, cash flow management, retirement planning and estate planning.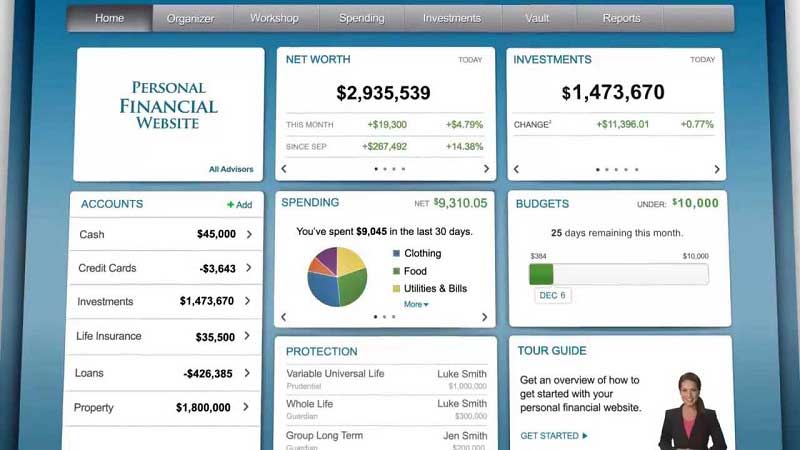 Pros:
It was designed by a financial advisor and so understands the needs of all financial advisors
Has great analytics and metrics to make financial planning easier
Cons:
It does have a free trial, although it is limited in its capabilities
---
Finance Logix is a financial planning program that focuses on client participation in all aspects of financial planning. It boats some of the top banks and investment brokerage firms as clients. Among other features it offers retirement planning, insurance planning, education planning, estate planning, asset allocation, cash flow analysis and goal-based planning.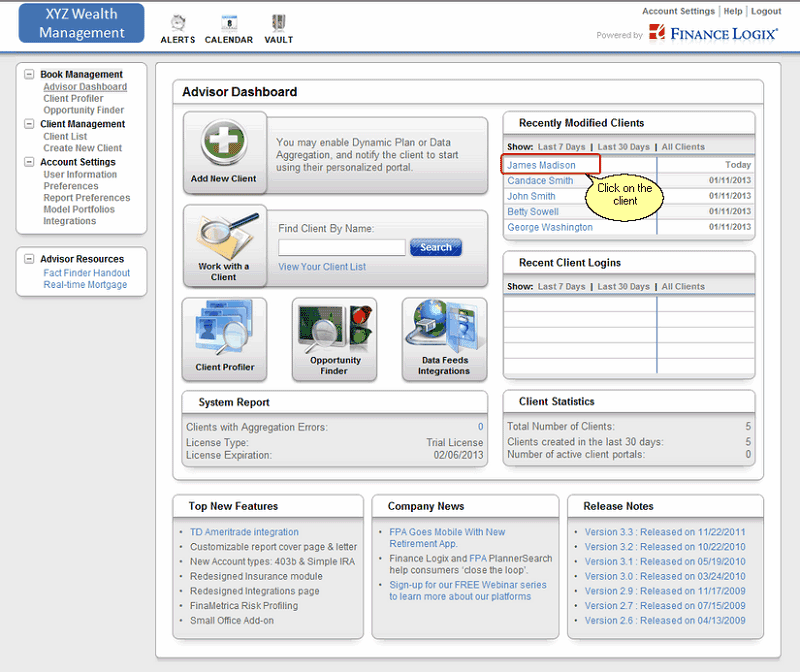 Pros:
It comes with a client portal that makes client participation easier
All data is secured using the latest in online security protocols
Cons:
It can be a little bit difficult to set up
---
This is another financial planning software that was founded by financial advisors. It empowers advisors with all the tools and features that are necessary to navigate an ever-changing and growing industry. It is divided into two individual primary software, Silver Financial Planner and Total Planning Suite. Both programs are meant to tackle various areas of the financial planning process and they collectively tackle retirement planning, education planning, insurance needs, cash flow analysis and even goal oriented planning.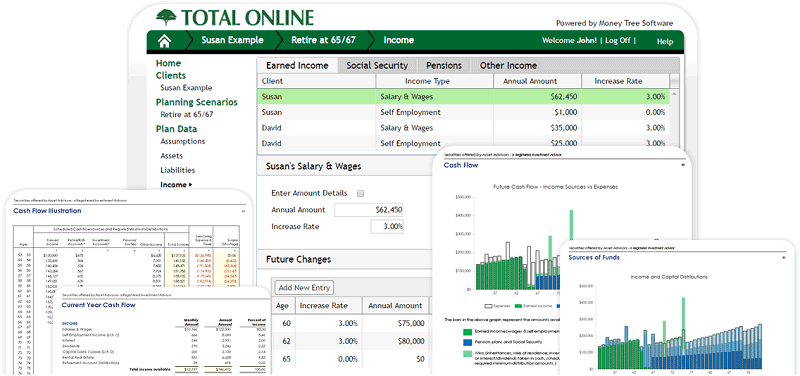 Pros:
It covers all aspects of financial planning
It integrates with third-party programs
Cons:
The different software in one suite can be a little bit overwhelming
---
If you are looking for a web-based financial planning software, MoneyGuidePro is the best solution for you. established in 1985, it is one of the oldest software in the business and as such offers a wealth of experience when it comes to financial management solutions. It has created over 6 million plans for different clients in its lifetime with different features that tackle education planning, health planning, retirement planning and many others.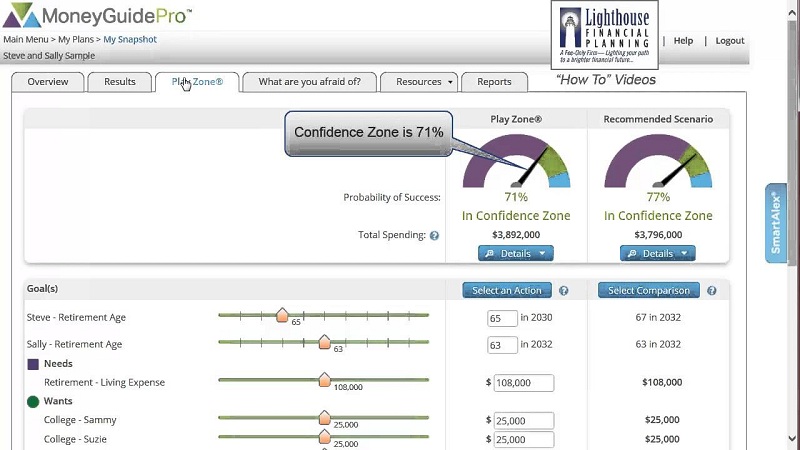 Pros:
It is online bases and thus makes for easy sharing
Cons:
At an average price of $1295, it can be a bit expensive to set up
---
Tips for Using Financial Planning Software
The following are just some tips to make finding and using financial planning software that much easier for you.
Find the financial planning software that specializes in the kind of financial planning you want to do. For example, find a program that focuses on education panning if you want to save up some money for your child's college fund.
Decide if you want a desktop based program or an online based one. Again, this decision will depend on the kind of financial planning you want to accomplish and the sensitivity of the information.