The Meaning of Cost Accounting
One of the most important aspects of accounting, especially for manufacturers and other businesses, including service providers is cost accounting. Lots of factors determine the nature of cost accounting and what it involves. The following is a breakdown of the meaning of cost accounting and what you might want to know, including how accounting software can aid the process of accounting.
The Definition of Cost Accounting
Understanding what is cost accounting is very critical. The most ideal way of getting cost accounting definition is through what it involves. Cost accounting includes the process of ascertaining the cost of projects, products and processes among others to help in reporting the proper cost in the relevant financial statements. It also involves offering aid to a company or business management in decision making, control and overall company planning.
A good example is in arriving at the proper unit cost of products by a manufacturer that helps in reporting inventory cost on balance sheets as well as income statements on cost of goods sold statements. It's accomplished through diverse ways, for instance allocating overhead costs by the manufacturer through different processes of costing job orders, operations and processes.
Businesses actually find cost accounting effective in accomplishing cost behavior analysis, including the relationship between profit, volume and cost, budgeting capital and operations, standard costing, variance insight on revenues and costs among others. While cost and management accounting seems to have been derived from manufacturing process, in modern day the proliferation of service based businesses has extended cost accounting dynamics.
Whether from cost accounting PDF information this type of accounting is no longer hard to understand. For instance banks will make the most of cost accounting standards and guidelines to ascertain the best cost to charge checks or deposits processing services.
---
Important Facts and Knowledge about Cost Accounting
Cost management accounting helps in determining the proper cost related to product manufacturing or service provision through an analysis of expenses incurred throughout the process of supply. It helps a lot in analyzing profitability and preparing budgets. As a result, the derived information from the process of cost accounting gives the relevant managers a chance to effectively determine the services, departments and products hugely profitable as well as those items in need of a little enhancement.
Ascertaining variable and fixed costs is a part of cost accounting. With fixed costs, those recurring expenses expected every month are factored in, such as lease expenses, rent, loans, interests and depreciations. With variable expenses the diverse fluctuating expenditures are also brought into focus and involve maintenance, labor, product and supplies expenses, among others. All the costs are critical in the process of production, where the more the same products are manufactured or produced the higher the expense related to the labor and materials taken into account during production.
Cost accounting essentially plays very important roles, with a good number of cost accountants working in gigantic companies, governmental bodies, independent businesses and consultants in both public and private sectors. Public private cost accountant is consulted to offer services to small businesses, medium and large companies, especially those unable to afford cost accountants on a full time basis.
Duties of full time cost accountants usually include data provision for developing stable and ideal budgets, making the most of software in the allocation of indirect costs on diverse processes within the company, offering intense analysis on the proper cost drivers and analyzing possible profitable business ventures.
Objectives of cost accounting follow four unique methods used in allocating indirect costs to service or product lines. This includes cost accounting standards system assigning the average direct cost of overheads, materials, labor among others to help in standardizing the system of cost accounting. The second one is costing based on activity for ascertaining variable and fixed costs; throughput accounting that looks onto a company efficiency expansion and cost volume and profit analysis to come up with the total variable and fixed costs as per the entire product quantity produced.
---
Freshbooks - Best Software for Cost Accounting
Cost accountants are heavily involved in extensive usage of software in the allocation of indirect costs on diverse processes within a company. Accounting software such as FreshBooks goes a step further. It helps in tracking expenses to understand your profitability as a business and spending patterns. You actually get to make use of FreshBook invoicing tool, expenses and receipts management, time tracking, projects management, online payments processing, accessing financial reports, pricing and high volume type of billing critical in cost accounting procedures.
Try Freshbooks for Free >>>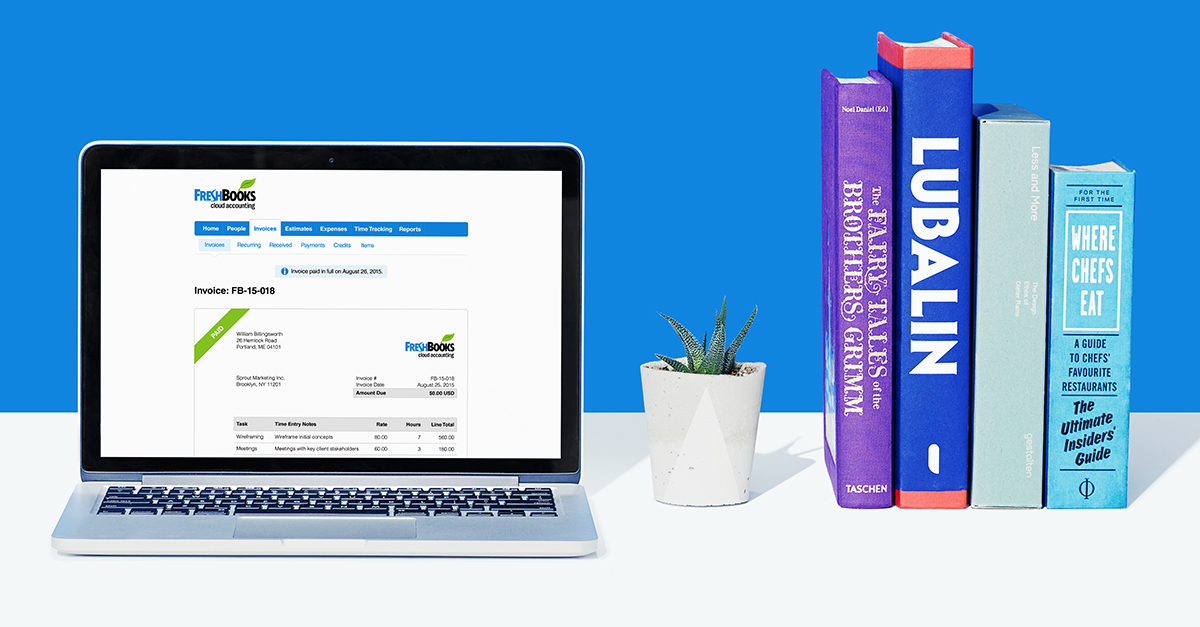 Free Download or Buy PDFelement right now!
Free Download or Buy PDFelement right now!
Buy PDFelement right now!
Buy PDFelement right now!
Related Articles
All Topics