A QuickBooks payroll service is a subscription that you activate to enable the payroll features in your QuickBooks Desktop Software. Depending on the features that a business owner prefers, they can choose from Basic, Enhanced or assisted payroll. QuickBooks payroll service is not compatible with QuickBooks Mac. Mac users use Intuit online payroll as their payroll add on. Intuit online payroll as a software on its own only extracts transactions to QuickBooks Desktop and QuickBooks online (without QuickBooks online payroll).
QuickBooks Key Features
Payroll updates- QuickBooks payroll online provides the user with updates that have the most current and accurate rates and calculations. These rates and calculations are for supported state and federal tax tables and payroll tax forms.
Create paychecks- A user can create paychecks with automatic tax calculations. They can be printed and handed over to the employees.
Free expert support- Intuit provides the following resources to support you in running your payroll. For example, QuickBooks payroll support for website, QuickBooks Year-End center, QuickBooks payroll Tax Compliance among others.
Self-service Payroll- QuickBooks self-service allows system allows employees to manage their own employee and payroll information. The self-service can also be cancelled at any time by calling QuickBooks payroll support phone number.
---
FreshBooks - The Better Alternative to QuickBooks
FreshBooks payroll system provides business owners with a platform where they can calculate how much they should give to each employee. This includes keeping a close eye on their wages, hours, bonuses, leaves, taxes, insurance, and other elements that would have a say on the final amount. Freshbooks also offers a chance to business owners to come up with a detailed accounting breakdown of expenses that are as a result of payroll. This detailed accounting breakdown of Freshbooks helps them manage their operations best.
Try Freshbooks for Free >>>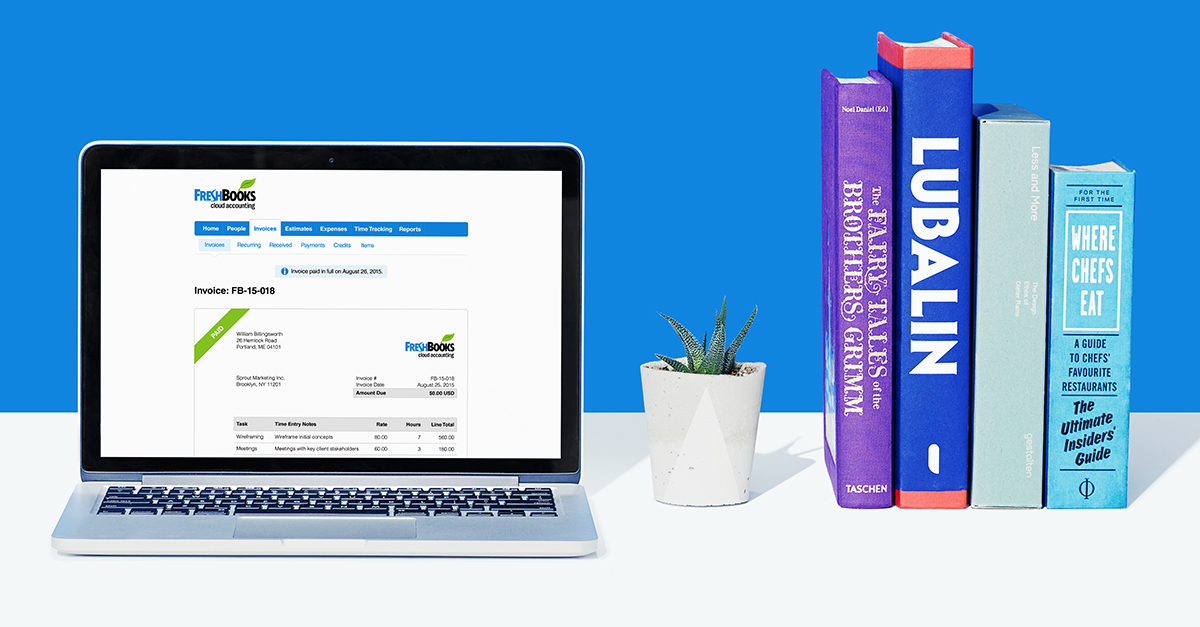 Key Features of FreshBooks
Ability to run Freshbooks payroll on the go- A business owner has the ability to pay employees without the limitation of location with their convenient mobile application.
Works right inside Freshbooks- Payroll offers Businesses the chance to run Payroll inside Freshbooks integrated online service where books update automatically.
E-file and E-pay- You can set the filing method of your federal and state forms to E-file. Instead of taking the tedious process of printing and mailing the forms, one can send them to the relevant agencies in Freshbooks.
Try Freshbooks for Free >>>
Why Choose Freshbooks
The reason why business owners should go for Freshbooks payroll is because of its compensation payment service that is exemplary and second to none. Through this compensation payment service, businesses do not have to estimate anything or prepay anything. By synchronizing your workers' compensation and payroll systems, workers' compensation payment service makes payments to your workers automatically. These compensation premiums are paid according to the worker's payroll data. With Freshbooks there is no chance of overpaying or underpaying. Also, Freshbooks present the owner with a platform that ensures prompt payments. For this reason, the business is able to run smoothly since all the workers are happy and are giving their best.
Free Download or Buy PDFelement right now!
Free Download or Buy PDFelement right now!
Buy PDFelement right now!
Buy PDFelement right now!