How to Set up QuickBooks Online Time Tracking
Since the creation of QuickBooks, it has gradually made its way from being just another accounting software to a vital part of a business. The online time tracking feature allows you to keep track of all the financial aspects of your business. It also keeps track of the time you spent working for your customers and the time spent by employees working for you.
How to Set up Your QuickBooks Online Time Tracking
Online time tracking on QuickBooks is straightforward as it doesn't require any comprehensive step to set up. Also, it is easy to master and in no time you're a pro at how the whole process works. Below is a how-to guide on how to set your QuickBooks online time tracking.
How to Turn on Time Tracking
Select the gear icon on the top and then click on the company settings.
On the left-hand side, select the advance setting; this is where you find the time tracking section, and then click on the pencil icon.
Select your time tracking preferences which can be;
a) You can add check marks to the added service field time sheet so that when an employee checks the boxes, they fill a time sheet form. This form will determine whether to bill a customer or not. You can also charge single time activity to the customer's box.
b) You can also add the check mark on the show billing rate to users.
c) Customize the way employee view weekly time sheet by choosing the first day on the worksheet.
Once you are through, click on the save option and the done.
How to Set up (Add) Time Tracking User
If you have more than one user for time tracking, you can add them all too. Here is how it's done;
Select the gear icon and then the manage users option.
Click on the user icon and choose time tracking only from the options, then click on next.
Choose the employee you wish to add and fill in the required information.
Once you have done that, click on save.
How to Make Time Billable
Click on the + icon and select either the single or weekly activity time sheet.
Input the required information and check the billable box.
Select save.
---
Best QuickBooks Alternative – Freshbooks
Although the QuickBooks is the most popular, FreshBooks is one of the best alternatives you can find in the market. It was created specially to help small businesses manage their finances without stress. It offers accounting applications that help you manage, pay bills and all payroll functions.
FreshBooks is equipped with tools and features that makes accounting for all your business finances easy. This gives you more time to focus on other parts that are necessary for the growth and development of the business. Some of the features include;
Billable hours.
Expense categorization.
Team roles
Multiple users
Proposals and much more.
FreshBooks is also very easy to use. It gives you access to many features and tools and allows you to carry out all your activity securely. When you decide to go with FreshBooks, you rest assured of the best services always.
Try Freshbooks for Free >>>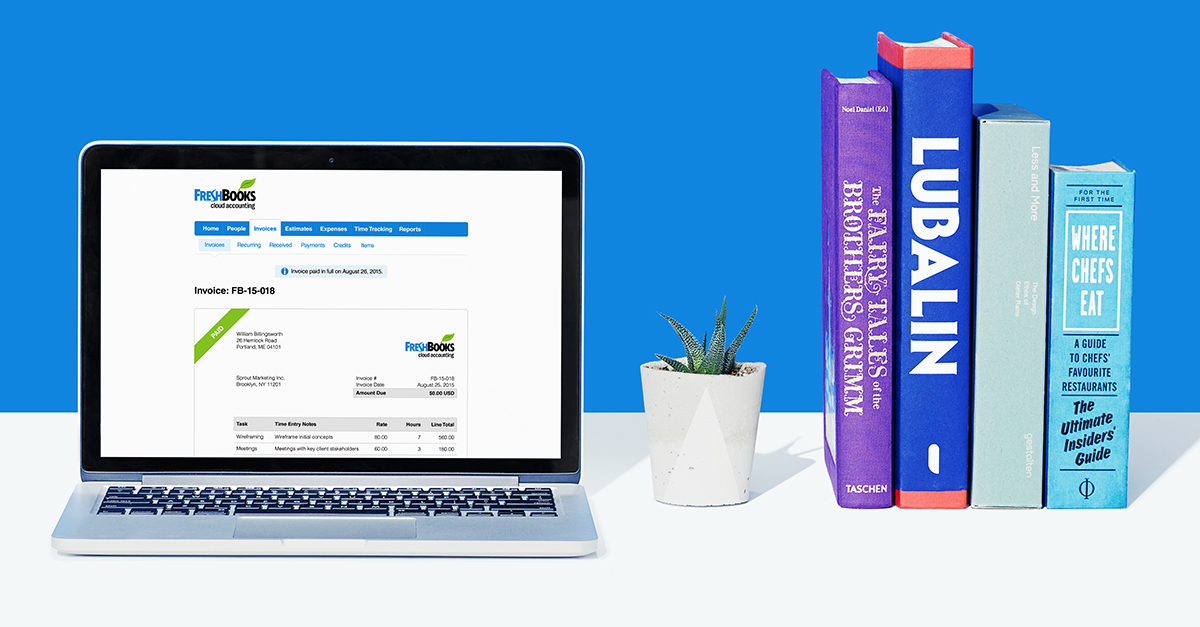 Free Download or Buy PDFelement right now!
Free Download or Buy PDFelement right now!
Buy PDFelement right now!
Buy PDFelement right now!
Up to 18% OFF: Choose the right plan for you and your team.
18% OFF
PDFelement for Individuals
Edit, print, convert, eSign, and protect PDFs on Windows PC or Mac.
12% OFF
PDFelement for Team
Give you the flexibility to provision, track and manage licensing across groups and teams.
Contact us to learn more about the custom services we can do for you.