QuickBooks plays a significant role in the management of your business sales, inventory and other financial requirements. When it gets stuck, the QuickBooks File Doctor comes in to sort any nasty errors in company files that prevent smooth flow of work. You just need to perform a QuickBooks file doctor download, install it and begin the repair process. If you get the message that QuickBooks file doctor cannot repair, it means that the repair tool is failing to deliver. However, it is rare for the QuickBook file doctor to fail; trust that the file doctor QuickBooks is reliable.
QuickBooks File Doctor Key Features
Accountant access-remote access form anywhere
Accounting reports- instant access to business performance through reports
Cash flow management- immediate recording of bills.
Free and unlimited help or support
Automatic backups-up to date figures
Data security-secure data
Invoicing- professional invoices
Cloud accounting- any device can manage
expense tracking- for tax time
---
FreshBooks - The Better Alternative to QuickBooks
The better QuickBooks alternative, FreshBooks, ensures that you can make insightful reports that will enable confident decision making. The FreshBooks accounting tools help in generating reports, which are useful in making decisions confidently, to propel your small business in the right direction. You do not require an accountant for all this because creating the custom reports is easy and hence, you can gather insights regarding the performance and growth of your business. Therefore, your business decision will rely on accurate business data that produces insights. Focus on the information acquired during tax time. Learn the business running costs and discover the availability of hiring money. Then forecast your earnings confidently.
Try Freshbooks for Free >>>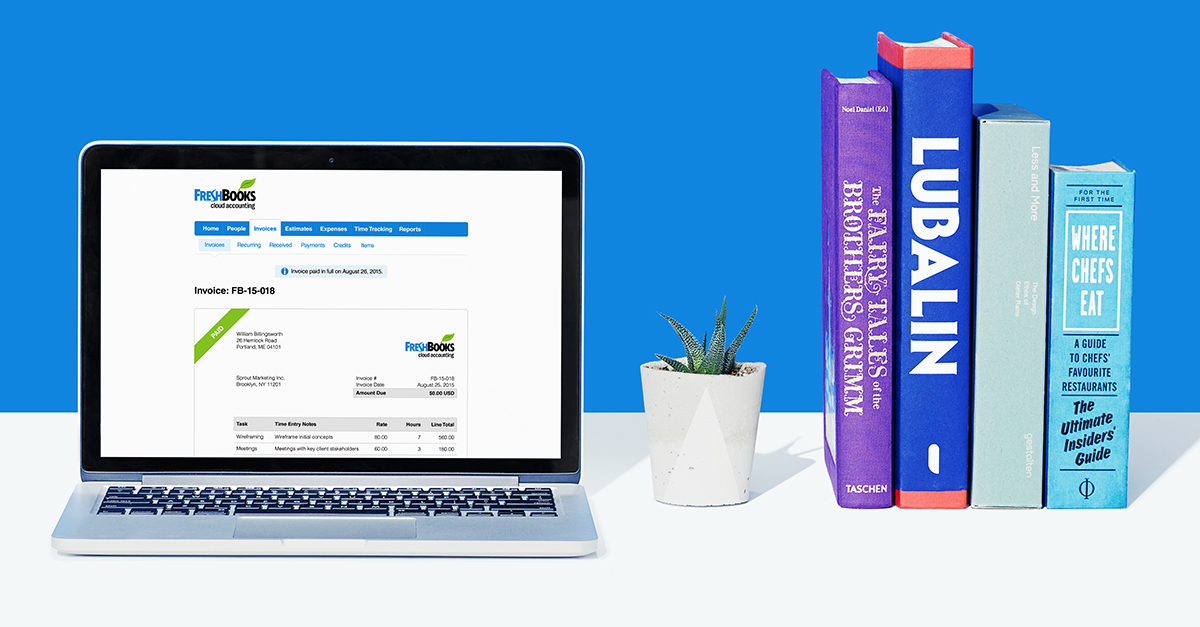 Key Features of FreshBooks
insightful making of reports
easier and fast payments
mobile apps for connection anywhere
productive project management
time tracker for time tracking for accurate payments
expense tracker for expense tracking and budgeting
automated invoicing for recurring invoices
Try Freshbooks for Free >>>
Why Choose Freshbooks
If you are tired of the errors and time lost in data entry in a spreadsheet, then you have a reason to choose FreshBooks as your new accounting software. FreshBooks does brilliant reporting whereby in enables the generation of financial reports through present data processing. Therefore, you will have an easier time generating a profit and loss report. FreshBooks enables you to create an expense report as well, to monitor your balance sheet and track monthly costs. Additionally, handling tax issues will be very smooth. You will just filter your account details and generate accurate tax summaries and reports very fast and easily.
Free Download or Buy PDFelement right now!
Free Download or Buy PDFelement right now!
Buy PDFelement right now!
Buy PDFelement right now!
Up to 18% OFF: Choose the right plan for you and your team.
18% OFF
PDFelement for Individuals
Edit, print, convert, eSign, and protect PDFs on Windows PC or Mac.
12% OFF
PDFelement for Team
Give you the flexibility to provision, track and manage licensing across groups and teams.
Contact us to learn more about the custom services we can do for you.