If you are a fresh jobber or starting to jump in to the world of start-ups, the first question arising in your mind would be this: How to increase productivity? Productivity improvement is a science as well as art. It is a science because you have to research and collect the necessary techniques and tools to make yourself more productive. And it is an art because you have to find the right balance between using these tools efficiently and becoming overwhelmed with them. Lucky for you, we will tell you how to do both. With this guide, increase your productivity at work and at home – allow yourself to gain the most of your time and make your worth.
Tools to Increase Productivity
PDFelement for Business is a must-have for everyone who deals with PDF documents. PDF Documents are frustrating to handle, to keep track of and to manage. Luckily, PDFelement allows us to do all this with much ease. With this powerful and nifty software, you can create, edit, modify, sign, encrypt, share, collaborate and publish your documents with just few clicks.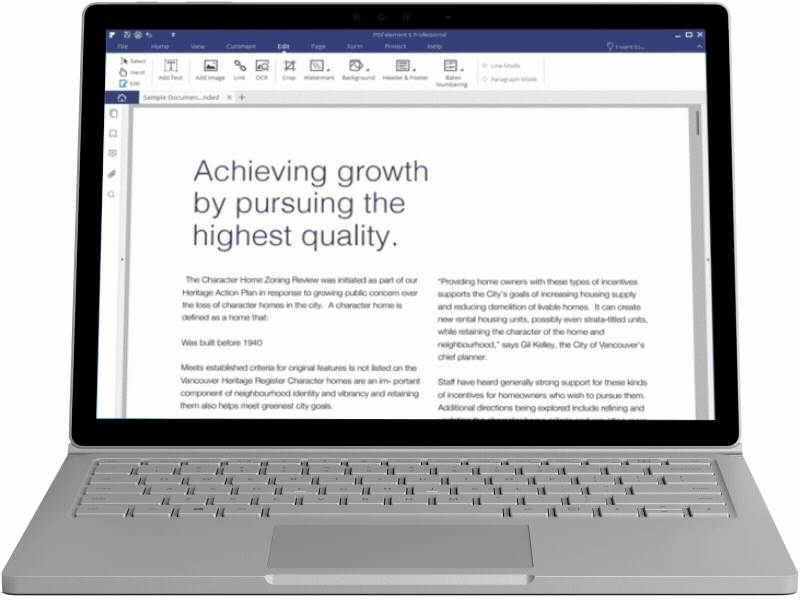 OCR feature lets you convert your scanned images to text so that you can search them, edit them, sign them, share them and do whatever you please with them. All of this, with ultimate freedom and ease. This tool is sure to improve your productivity manifolds and give you stress-free work life.
---
2. Dropbox - Increase Productivity for Sharing
Dropbox has allowed millions of users to come out of the nightmare of sharing files, screenshots, and the rest. Making an efficient cloud platform, Dropbox allows you to keep all your files in check with all your devices. Having the same files at work, at home and at your commute gives you a freedom to work wherever you like.
Another nifty feature of Dropbox is that whether you are working on a Word file or some Excel spreadsheet, the moment you hit the Save button, it syncs it across all your devices seamlessly so you can continue your work elsewhere.
---
3. Todoist - Increase Productivity by Planning
To-do lists are the old-fashioned, tested and true form of improving your productivity. This old method gets an overhaul by the Todoist app. This web and mobile app lets you set your To-do list for the day and syncs it across your devices so you can keep track of them at your workplace, home and walks.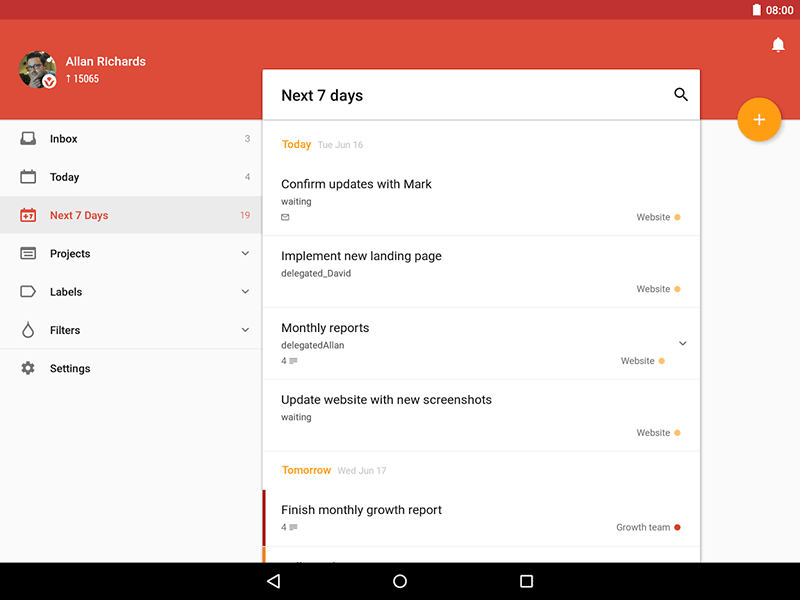 This is an efficient and nifty app that is so simple to use, you will find it a breeze to set the goals for the day and complete them. Once you complete your goals, tick them on any of your devices and it will update it on all of them. An awesome way to keep track of your goals for the day – a must have.
---
4. Google Calendar - Increase Productivity by Scheduling
Google Calendar is a great way to organize your week. Set up your Google Calendar on your mobile device and your computer to get the most out of it. Set reminders, meetings, tasks and important events and Google will keep track of them, notify you about them and sync them across all your devices to be ahead of your schedule.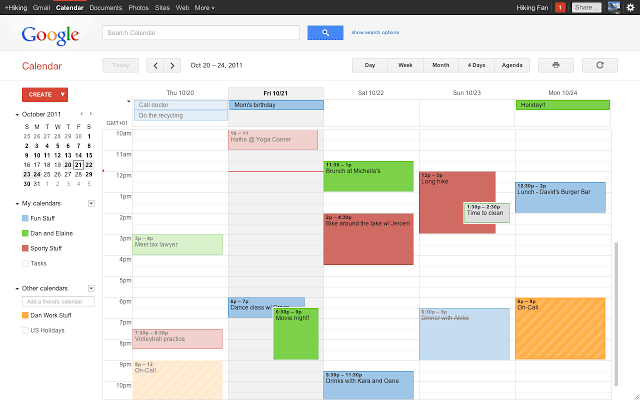 It provides a more than comprehensive interface. At its core, you have a large clear preview section, a précised top panel that should be familiar to you in no time and a side toolbar that lets you view the bookmarks, annotations, thumbnails, and search for content.
This enterprise document managing software enables you to open any PDF document and by following a few simple steps you can add text or access the OCR tool. You can extract specific pages and even combine PDF documents and even open and work with multiple files at the same time. It makes it possible to convert the original to GIF, XLS, DOC, JPG, PPT, BMP, PNG, TIFF, ePub, HTML and RTF formats as far as exporting the document content is concerned. This reason makes the application an ideal choice when it comes to transferring crucial data that might be needed by different third party applications.
---
5. IFTTT - Increase Productivity for Recipes
IFTTT, standing for If This Then That, is an absolutely amazing way to increase your productivity. How to improve productivity using this app is entirely dependent on you though. What this app gives you is a way to create recipes for getting things done on occurrence of certain events. For example, you can create a recipe like: If I get a text message until 2PM, reply with 'Call you later'. That can take care of a lot of different works that can be automated and save you the hassle and time of dealing with these unimportant small things.
---
How to Increase Productivity Vastly
Now coming to the art aspect of this whole productivity increasing phenomenon, we introduce some tips and techniques that you can incorporate in your life to increase productivity by coupling them with these tools.
Make your default PDF viewer to PDFelement: It will allow you to open all your documents with this centralized software and take care of them in the most efficient manner
Set up your devices on Dropbox. Get the Dropbox app for your mobile phone, your pc, your browser. Sync it all up to get the most out of it.
Get Todoist on all your devices and sync them. Start your day by creating a To-do list on Todoist right after breakfast.
Mark your important events on Google Calendar as soon as you get to know of them.
Create and save your recipes for your usual tasks on IFTTT to take care of your usual small tasks automatically.