A lot of construction companies have to be able to juggle their operational and accounting aspects in order to be able to stay on top of their business and ahead of the competition. There are a large number of programs on the market today claiming that they can make such processes easier, offering construction accounting software that can aid most any business in their accounting endeavors. When it comes to construction accounting software however it pays to know just what you're looking at and how it will benefit your business. With that said, here are five of the best construction accounting software programs available.
Top 4 Accounting Software for Construction
Formerly known as Sage Master Builder, this construction accounting software is able to provide small to midsized contractors with needed access to critical, end to end business and project information. It doesn't matter if they are a general contractor, service or specialty contractor, or a homebuilder.
This program is suitable for companies that have outgrown the need for generic accounting software and offers a list of applications that can handle everything from accounting to estimating, project scheduling and management to job costing and service management. Unfortunately however it does not have a full web store or exceptional customer support. It is user-friendly however, which can help to balance out the need for better support.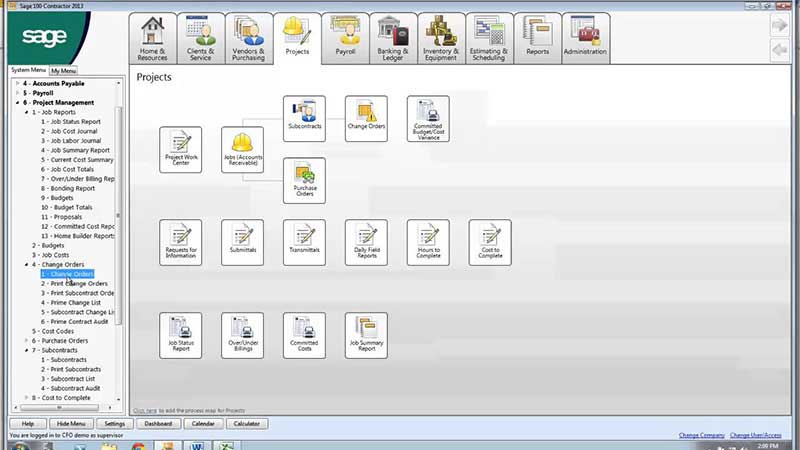 ---
This is a comprehensive cloud-based construction accounting software that is designed for use with small to mid-size firms. The solution provided for construction and engineering needs is the complete visibility into every part of a firm's operations with modules for bid management, contract administration, procurement, time tracking, document control, quality control, scheduling and external team collaboration, and built-in integration to many different accounting systems.
As programs go Corecon is quite adaptable and superior to many different applications, but it is still a work in progress and be a bit clunky at times. Thankfully it is improving and has become one of the more sought-after programs.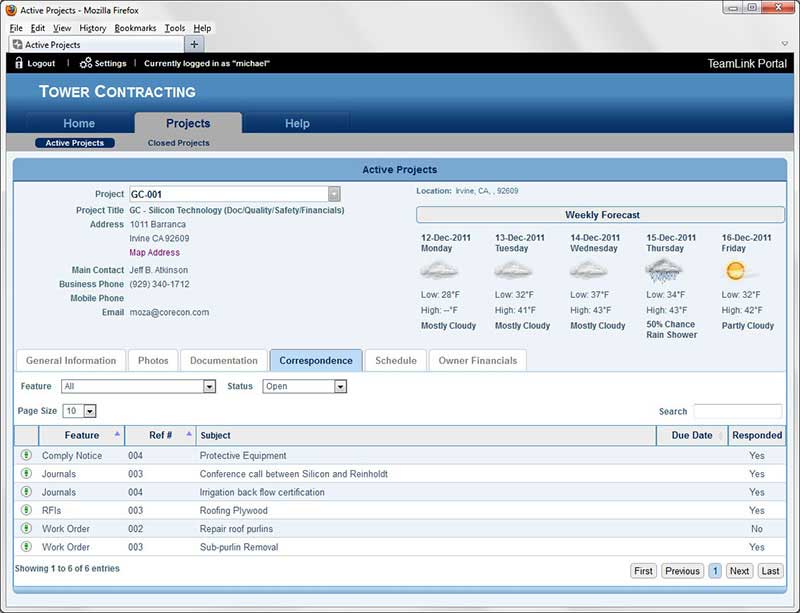 ---
VMS was developed for construction contractors as a way to provide an integrated solution that can help to manage accounting, job costing, and service management for your business. Built primarily on Microsoft's .NET and SQL platforms, VMS is able to provide a solution that is amenable to your needs.
It is fairly simple and intuitive in its use, but it is also able to manage all aspects of your company and still provide you with actionable business intelligence. VMS is easily a product that is worth taking a look at and is one of the few products that is so well rounded that there is seen as beneficial by those who have made use of it.
---
Solutions 360 is the leading provider of most specialty sub-contractor software for larger companies that have $10M in sales and are still steadily growing. The construction accounting software Q360 is a unified system that is able to handle all aspects of your business from sales through to projects and service including full accounting, truly creating a singular view of the business.
Integrated data means immediate and reliable access to relational information that can help to drive profitability into project management and efficiency into business processes. The only real con that can be listed about this software is that is designed specifically for larger companies that are still in a state of growth and have reached the ten million dollar mark when it comes to sales.
---