Property management is the management of personal property and capital assets. Free Property management software helps people to manage the life cycle of acquired property including the acquisition of property, accountability, control, maintenance, utilization, and disposition. Free property management software saves time and money. You don't need to install the software, and because of cloud computing environment, you are saved from this hassle and what you need is just a web browser and a stable internet connection.
Best 5 Free Property Management Software
PDF documents help you to simplify your business. It compress large files and gives a printable final form of the document. PDFelement for Business helps you in converting PDF files to Word or Excel which makes extraction of data easier. It saves time and money because it saves you from fax, initialing, cross-outs and scanning. In this way, it helps in property management because property management requires accuracy and transparency and PDF element promises both of them.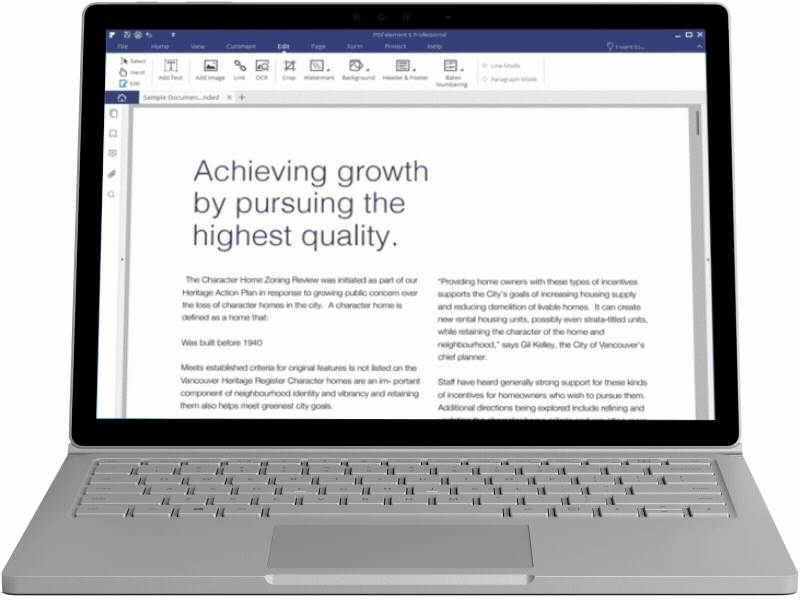 Pros:
256-bit AES encryption makes your files password protected.
OCR (Optical character recognition) transform hard copies into easily searchable and editable files.
Cloud backup for documents.
Electronic-signatures for your documents.
Allows you to restrict parts of PDF documents.
Conversion to and from many popular types of documents.
---
Propertyware provides all the tools to manage your assets. This free property management software empowers you as a professional to attract tenants and also helps you to retain them. It is helpful for maintaining the single-family property. They address every kind of problems related to property management. Nowadays, the increase in cybercrime cases is a serious issue, but Propertyware assures you that your data is safe because all the data is secured in SAS70 II compliant Propertyware solution.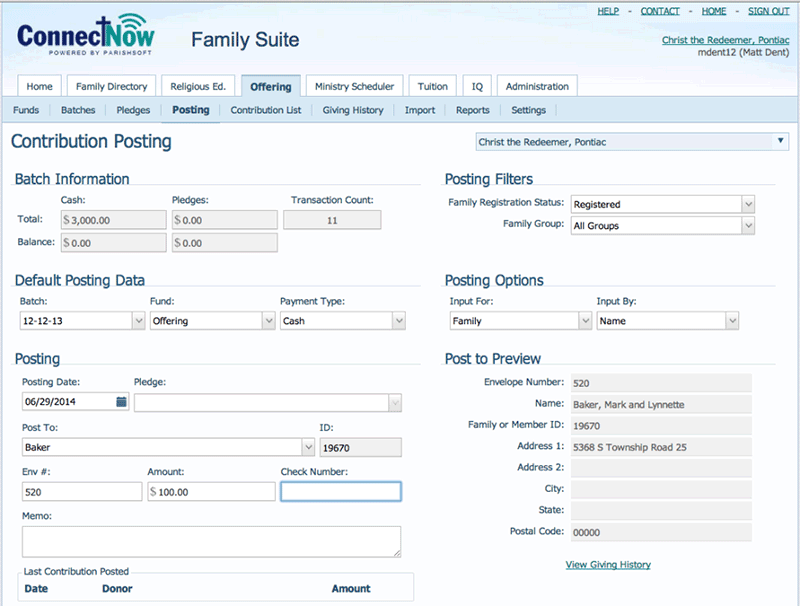 Pros:
It is one of the most affordable software.
It helps to organize social interaction between tenant and owner.
Cons:
Propertyware has not integrated debt collection service as yet.
---
Appfolio contains all the features to manage multifamily, single family, student housing commercial properties or a mixed portfolio. Appfolio - this free property management software assures you of transparency as they screen each and every thing.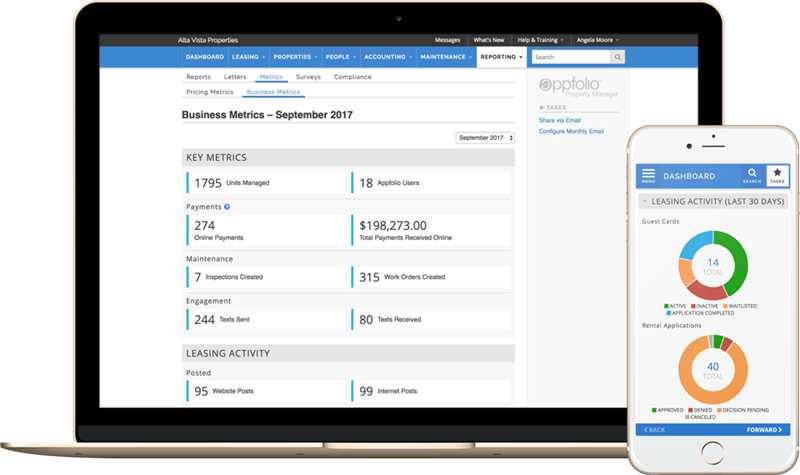 Pros:
This free property management software is cutting-edge as they update their product after every two weeks.
It is all in one solution for all the problems related to marketing, leasing, and maintenance and reporting.
Cons:
It does not provide QuickBooks synchronization.
---
MRI Software is a flexible and free property management software and investment management software. It is not only the best possible option for investors or big companies, but it also has affordable housing management solutions. Its automating process is very thoughtful which makes this free property management software to stand out from the rest. One of its services, namely Vaultware, markets your vacant units. It allows you to set your portal which helps you to communicate with owners and managers.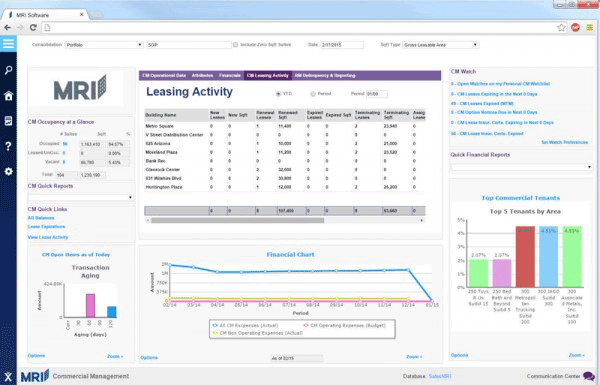 Pros:
This software provides an opportunity to brand tenants portal with your logo.
MRI Software is a multi-faceted software which helps you cater many problems under one roof.
It provides training sessions for its customers.
Cons:
It is not suitable for small businesses.
---
Skyline is an online free property management software which helps its customer to manage their capital assets and properties. It is one of the most intuitive and fully integrated software of property management software clan.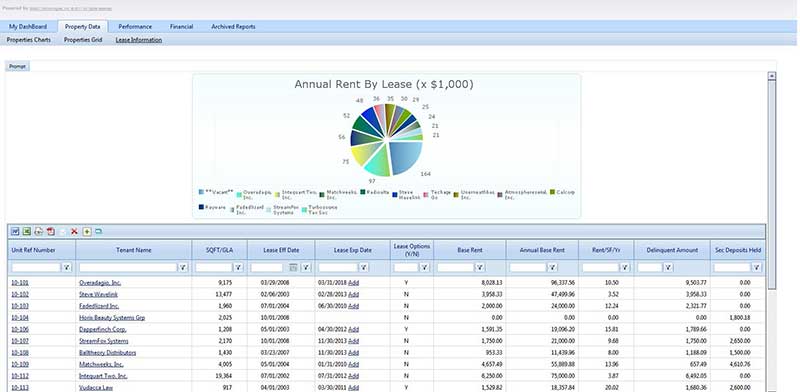 Pros:
It provides rent tracking.
It provides resources for tenant, management, accounting, maintenance and marketing.
It allows you screen potential tenants which saves you from many hassles.
Cons:
It requires more time than usual to put information because few fields aren't populated automatically.
---
Tips for Choosing Free Property Management Software
Free property management software helps to maintain records for tax and other legal purposes. It also includes proper testing of an applicant's credit, rental history, ability to pay, and criminal history. With the sudden outburst of applications, now property management could be done through using computers. Free property management software helps people to manage their assets in a transparent manner.
If you really want to make your real estate document-hassle disappear, our recommendation would be Wondershare PDFelement. It is the go-to solution for any document-related work and is the only software you would need to make your life smoother.
It will help you in managing your properties in ways unimaginably neat and easy. You can keep all your contracts electronically signed in PDF type, all within this nifty software. Moreover, if you find yourself scanning contracts or other documents, you can use OCR feature, which will turn the scanned image of the document into digital text so you can modify it, edit it, send it, share it and even search within the document.