The legal sector has a major role to play it is, therefore, important have a reliable legal system. Legal practitioners have a very rough time if they don't have the right case management system. This makes it hard to have order while handling different cases at different times and some may go unattended. The legal billing systems have given lawyers an easy time and those involved also understand the proceedings since they have a better knowledge of the general legal management system. The question is, which systems should you choose out the many in the pool? The great thing is that we have analyzed everything for you and we have compiled a list of the best 5 legal systems you should have.
5 of the Best Attorneys Software
This is a web-based legal system that is continually evolving in the quest to be the best legal system around. The application helps in a faster creation and retrieval of cases. In fact, you can even determine the rates per job, lawyer or case with this amazing software.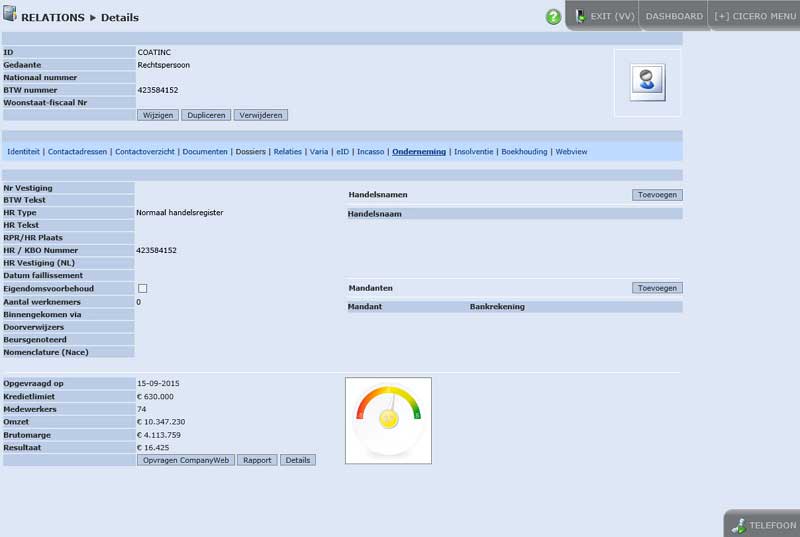 Pros:
It has a cool billing application that serves as the foundation of the legal system management.
Cons:
The system has not been fully reviewed by many users which means that there may be some bugs that yet to be noted.
---
The legal system helps in managing cases, tracking time, billing and communicating with the clients. It is the most on-demand case management systemes in the market now and many law firms choose to use it.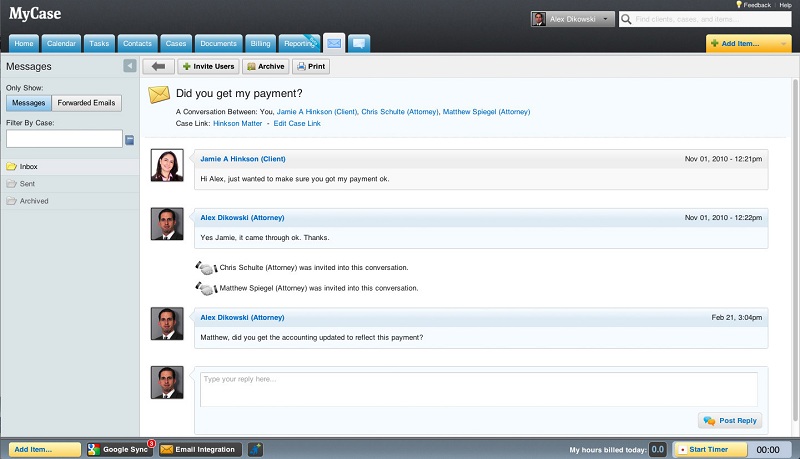 The legal system helps in managing cases, tracking time, billing and communicating with the clients. It is the most on-demand case management systemes in the market now and many law firms choose to use it.
Pros:
Users can organize critical contacts and case information, send secure messages to the clients, can accept online payment plus you are afforded some other great billing features.
Cons:
Does not allow for documents merging and conversion and may not respond without an internet connection.
---
Clio is a case management system which is integrated into a number of applications which allows for an easy case management. This legal systems' users do not have to make lots of investment to use it.
Pros:
Affordable and no middlemen involved.
It is also hosted online and hence can be used from different devices and does not require a storage space.
Cons:
It is complicated and may give both the starters and professionals a hard time in case management.
---
This is multi-user case management system which allows for billing, case document management and client management. You can use this legal system with ease by the simple guide.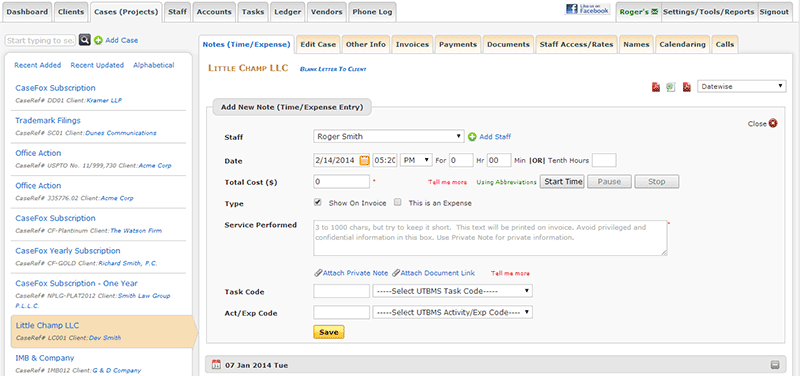 Pros:
It is easy to use allowing the lawyers to track time, expenses and usage
Free trials are available for users can try out before purchase.
Cons:
It is more expensive compared to its competitors and does not have some competitive features.
---
This legal system is designed to help users handle more cases in less time. As a matter of fact, it allows for performance of routine legal tasks automatically.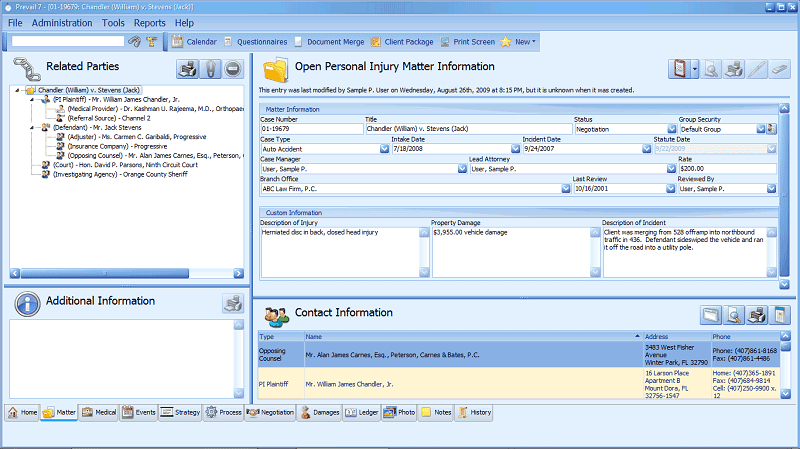 Pros:
Helps in the reduction of paperwork,
Has some of the best time-saving tools
Cons:
It is relatively expensive
---
Tips: How Is PDFelement Helpful To Legal Professionals
Lawyers deal with a lot of documents, the software enables them to retrieve and locate files faster with OCR, a feature that transforms all hard copy documents into digital searchable documents.
The legal practitioner is able to maintain the documents since the accessible tools help them to rotate, reorder, insert and change some pages if need be.
There is an easy PDF identification and retrieval since they can be numbered
For clients with a number of forms, the legal practitioner is able to merge them into a cohesive PDF file which is easier to handle. The software can also create passwords for documents making it easier to maintain client's confidentiality.
When it is necessary, they are able to convert the online legal documents to a fully editable word documents and extract tables from Excel spreadsheets.
During the legal proceedings, the practitioners are able to add sticky notes, comments, highlight and underline some bits. This is facilitated by PDFelement underline text tools.
Sometimes the legal documents need to be different from one client to another to avoid cases of exchanging forms. This is made easier as the software can produce customized forms.
It is possible to use bookmarks and hyperlink tools. This makes it possible to highlight the critical bits of the form.
When the PC does not have enough storage, the legal practitioners can convert the PDF files into smaller sizes without losing the original data.
---