Find it is pretty easy to open PDF in Chrome, but do not know how to save the opened PDF file in Google Chrome, for there is no download or save button? Or after you perform the saving action, only to find the saved PDF files are broken? Actually Google Chrome has a built-in PDF viewer and a PDF printer, which enables you to save PDF in Chrome with two or three clicks. Here in the following are two ways to save PDF in Chrome.
Note: If the Chrome you're using is the latest one or any version that after Chrome version 12.0, then you can directly save PDF by right-clicking on the PDF and selecting the "Save as"or "Print"option. And then you can follow the prompts to save the PDF file. To learn what version your Chrome is, please type "about: version" (without the quotes) in the address bar in Chrome and press Enter. If you're using an old version of Chrome, follow me.
Method 1. Save PDF via Chrome PDF Viewer
The built-in PDF Viewer in Google Chrome is enabled by default. Whenever you find a PDF at the web, you can click to open it in your browser window with the default PDF Viewer. After this, you could see controls, including the Save icon, are available in the lower-right area of the browser window. Click the Save icon to save the PDF from Chrome.

If you do not see these controls after you open a PDF in Chrome, move your curser on the PDF file to reveal the controls. If it still does not work, then right-click to reveal the "Save as" option to save the PDF.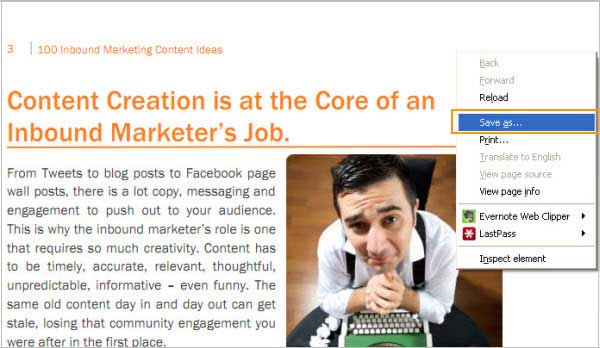 If you still cannot see the "Save as", then you need to disable the PDF Viewer and revert to Adobe Reader. By doing this, type "about: plugins"(without the quotes) in the address bar in Chrome and press Enter. From the plug-in list, you should disable Chrome PDF Viewer and enable Adobe Reader. Chrome plug-in Adobe Reader allows you to open and save PDF files.
Method 2. Save PDF from Chrome by applying the Print option
We have mentioned that it is quite easy to save PDF in Mac by using the Print Command. Now it is the same with Google Chrome. Click the PDF link to open PDF files in Chrome and then right-click on the PDF to reveal the Print command. See the "Print" option? Click on it. In the pop-up, in the destination area, select Print to PDF and then click Print. That's it!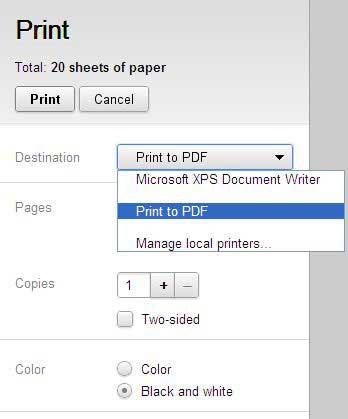 After you save PDF to your computer, you might need to transfer PDF to iPad, iPhone/iPod touch, Samsung phones, etc. for reading. Or just read or edit them on Wondershare PDFelement.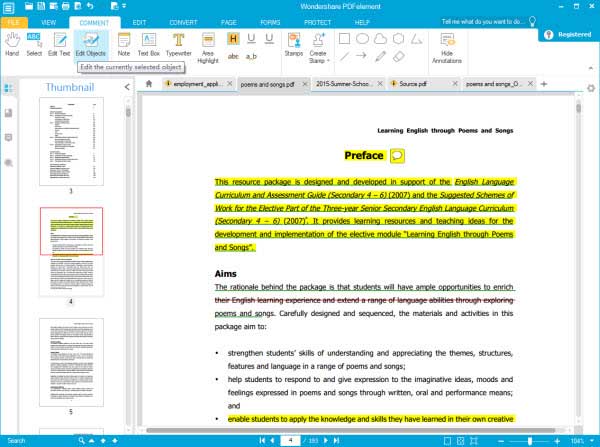 Download PDFelement Trial Version !