To email PDF files hassle freely or share PDF documents with workmates conveniently, sometimes, you might need to compress PDF files because if a PDF file is very large, then you can't email or upload it to the Internet. Mac users are very lucky. The default PDF viewer,Preview, on Mac can help you compress PDF: Open a PDF file in Preview; Click File menu and select Export; Choose Reduce File Size from the Quartz Filter drop-down list. Now you can reduce PDF size in OS X Mavericks with this option as well.
The above mentioned using Preview to compress PDF file size on Mac is useful. After you do this, when compare the current PDF file size with the original one, you could find that the new one is smaller. Sometimes, the PDF file could be reduced to 50%. However, some people also complain that the quality of the compressed PDF file is not as good as the original one. In this case, we offer another method to reduce PDF file size in OS X Mavericks. See the details below.
Step 1: Download and install Wondershare PDF Converter for Mac
Wondershare PDF Converter for Mac is the PDF tool that we're going to use to convert PDF to Word documents. Here you should download the Mac version and install it on your Mac. It runs well in OS X Mavericks, Lion, and Mountain Lion. If you have a Windows PC, please see how to reduce PDF file size on Windows PC >>
DOWNLOAD
Secure Download
---
Step 2: Upload PDF files and select the right format
Launch PDF Converter for Mac. Drag and drop the PDF file that you want to compress on Mac to the app. And then click the little setting icon on each PDF item bar to select Word Document (.docx) as the output format.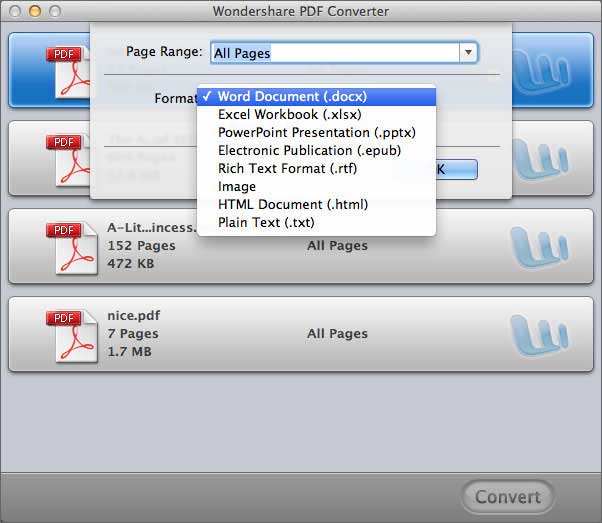 ---
Step 3: Set a small font for output Word documents
Click Convert to convert PDF to Word documents. After the conversion, find the output word document by clicking PDF Converter on the very top left > Preferences…> Destination.
---
Step 4: Reduce PDF file size on Mac
Open the Word document. Held down Command and A, and change the font to a smaller one. And then click File > Print. In the new window, on the very bottom left, click "Save as PDF". Find a place to save the PDF file and click "Print". That's it.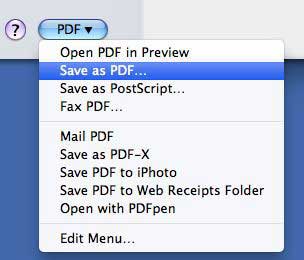 Compared with the way to compress PDF on Mac with Preview, this way takes much time, but it will not change the quality of the PDF file that much. When viewing this PDF file, you can zoom in easily and freely.