5 Best PDF Editors You Should Never Miss
PDF files are easily the most common file type, especially for green businesses and individuals looking to cut down on paper. With the right PDF editor, PDF files can be edited on different platforms, making this file format the most sought-after file extension anywhere digital documents are used.
That said, finding the best PDF editing program for your needs can be a challenging endeavor. There are hundreds of tools available and many more seem to pop up every other day. Plus, not every one of these applications is created equal. The free ones might give you a decent amount of editorial features but you'd have to dig into your pockets for premium tools with advanced editing features, including advanced annotation and merging options. Top 5 Mac PDF Editors >>
Top 10 PDF Editor for Windows Review
So, to help you out with the selection process, we've sifted through the noise and compiled 2017's ultimate list of top PDF editors. Check them out below.
PDFelement is a capable PDF editor with a clean, simple interface that draws inspiration from Microsoft Word, making it one of the most user-friendly applications on this list.
PDFelement comes with many of the features on Adobe Acrobat Pro DC and is a handy alternative for those looking to save money on PDF document editors without compromising on features. It lets you edit text just as you would on a Word document, unlike other editors that mostly let you type over existing text. You can move images around, delete them, or import new images quite easily. You'll also be able to sign and protect documents, create, convert, and make changes to your PDF files in many different ways.
Platform availability: Windows, Mac and iOS.
Price: The standard version will set you off $59.95 while the professional version goes for $99.95, which is still cheaper than many options out there.
Business types: small home offices, corporate, and individual users.
Performance Rating: 9/10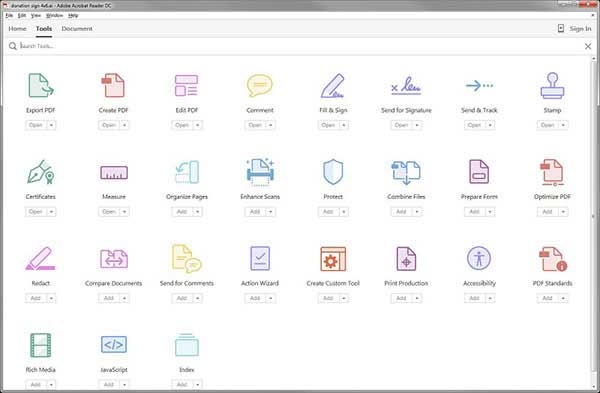 For the company that invented the PDF over two decades ago, it's only fair that this list begins with Adobe's industry-standard PDF editor, Acrobat Pro DC.
Adobe Acrobat Pro DC comes with many of the editing features you'd expect with a premium application. It lets you insert, edit, and replace text, annotations, and images while giving you the ability to work on scanned PDF files. Acrobat DC couples its editing features with a multitude of other features, including PDF conversion and adding signatures.
For all its premium features, however, you will have to dig deep into your pockets. You'll part with $14.99 monthly which is pretty steep for individuals and small businesses. It can also get quite complicated to use, which further puts it out of reach for individuals or anyone who's not working in a large company.
Performance Rating: 8.5/10
3. Nuance Power PDF 2.0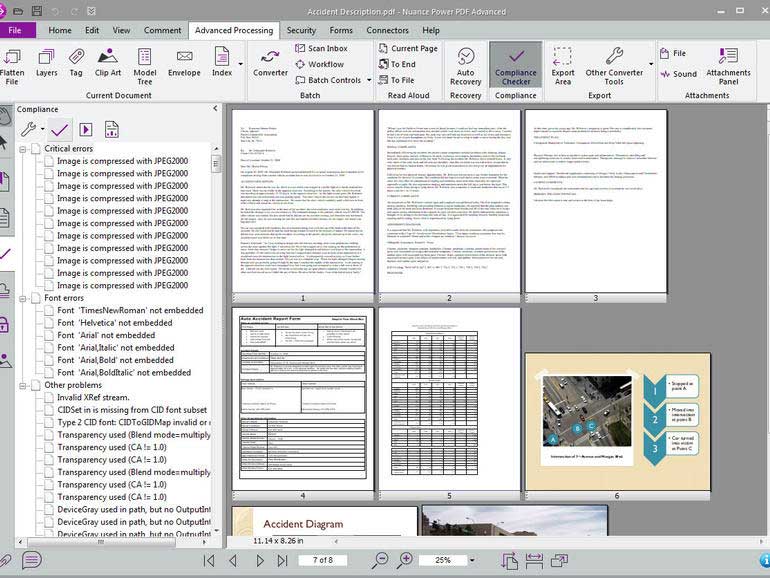 Nuance Power PDF 2.0 is in a class of its own when it comes to PDF editing. It's one of the few applications that allow for real-time, multi-user collaboration when editing PDF files and still maintains integration with multiple cloud services, including Google Drive. It also comes with a queer but helpful voice-controlled feature for taking notes, which lets you save time when editing and manipulating documents.
Nuance Power PDF 2.0 also allows for the typical PDF conversion, creation, and editing features we've all become accustomed to with premium PDF tools. It has a clean interface that unsurprisingly feels like Office 2016, making most users feel quite at home when using it.
However, the app is only good if you intend to do light PDF editing. Anything with heavy bookmarks and indexes will most likely see the app crash. Still, it's a good option for small businesses that don't have huge workloads. Plus, with prices starting at $90, it's not very out of reach for small businesses and individuals. You can currently only get it for your Windows PC.
Performance Rating: 8.5/10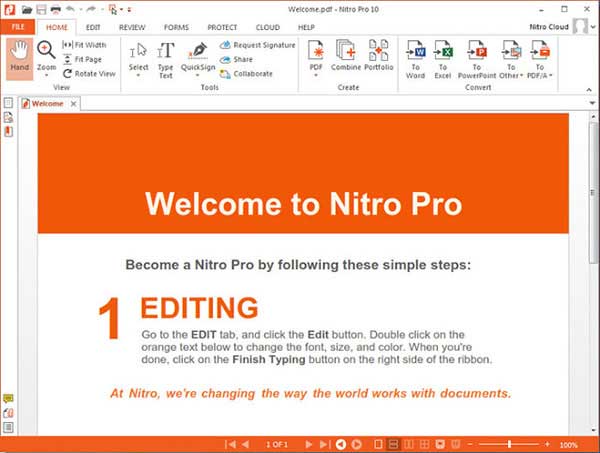 Like many other Windows PDF editors, Nitro Pro 10 combines the smooth, easy interface on Microsoft Word with a flexible and diverse set of features for business or personal users. It comes with the standard set of tools that many PDF editors come with nowadays, including multi-format document conversion, OCR for editing scanned documents, commenting, adding digital signatures, and form creation. Nitro also makes it easy to share documents on the cloud, thanks to OneDrive, Google Drive, Box, and Dropbox integration.
On the flipside, however, Nitro Pro 10 suffers from some performance issues that may cause it to lag during intensive use. Nitro does a good job of fixing these in version 11 of the app, though it'll cost more. Nitro Pro 10 is also only available for Windows machines and is also one of the pricier options on this list at $160.
Performance Rating: 8/10
5. Able2Extract 11 Pro
Able2Extract 11 Pro is one of the less common PDF editors that you usually bump into when everything else doesn't work. Despite its weird name, Able2Extract 11 Pro is a capable PDF editor with a good number of features that include text editing, highlighting, annotation, redaction, ad page removal. You can even add a password and protect your documents from unauthorized access.
Unfortunately, you will have to contend with poor text matching when replacing text, which is a painful concept considering you'd have to fork out about $149 to buy the application. You can get it for your small business or home office on your Mac and Windows computers as long as it's not a busy office.
Performance Rating: 8/10
6. PDFescape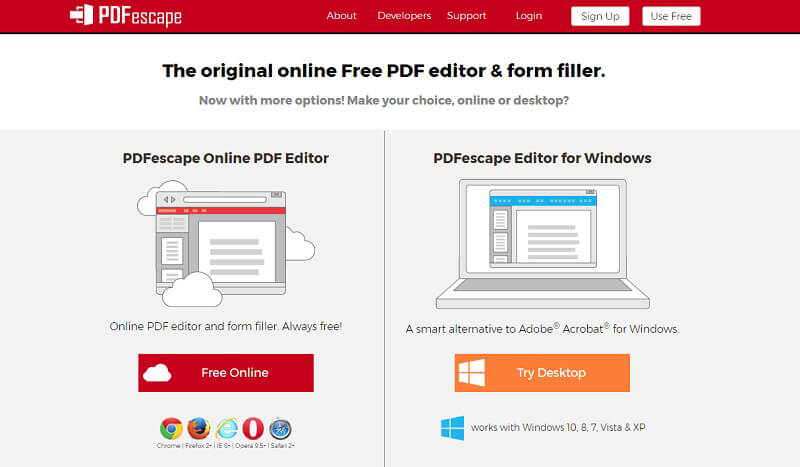 This list wouldn't be complete without at least one online PDF editor. PDFescape is one of the most common web-based PDF editors, perfect for those of us who'd rather forgo the lengthy, memory-consuming PDF editors installed on their computers. PDFescape does a pretty decent job of editing PDF documents on all the major browsers, including Chrome, Opera, Firefox, and Internet Explorer.
PDFescape lets you do everything you'd do with other standalone applications for free, including adding and editing text, images, signatures, annotations, and auto-filling forms.
However, while you gain some benefits from running the application on a remote server, you still need a basic internet connection to use it, which means you must stay connected to use it. As such, it's only good for small businesses and basically anyone who can afford to stay connected to the internet for most times during the day.
Performance Rating: 7.5/10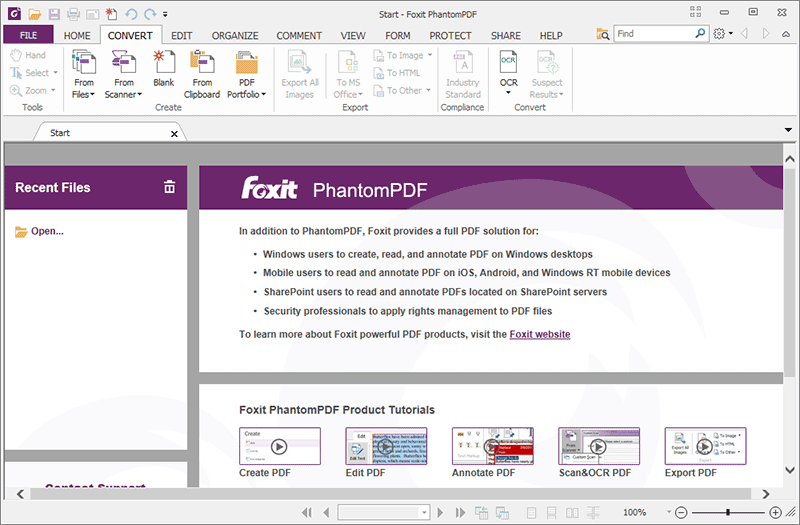 Foxit PhantomPDF 8 is another PDF editor that borrows heavily from Word in terms of the user interface and location of all its buttons and widgets. Foxit's eighth edition of the PhantomPDF adds on to many of the features found on the free version of their PDF reader, Foxit Reader. While Foxit Reader gives users the ability to annotate, sign, and highlight PDF files, this one enables you to spell-check, edit paragraphs, track editing changes, insert annotations, and even create photo albums using drag and drop. It even lets you merge files and create new PDF files quickly and easily from a drop-down menu.
Still, Foxit PhantomPDF 8 lacks some significant conversion formats, most notably the ePub format that is becoming quite common with eBooks and Kindle lovers. It's also exclusively available for Windows and standard and business versions are quite pricey at $110, but you can opt for the education version which is available for $60.
Performance Rating: 7/10
8. PDF Architect 4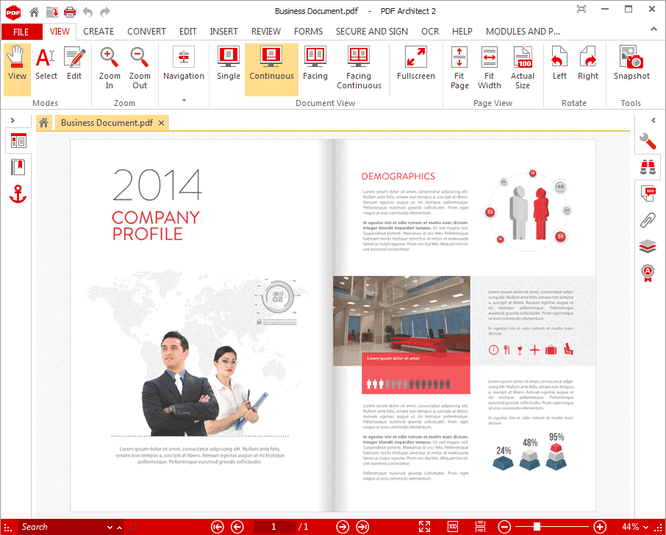 PDF Architect 4 is a nifty piece of software that gives users a wide range of ownership options depending on the number of features each user requires. For instance, you can get the free version that only lets you insert basic signatures and annotations or one of three premium alternatives with an increasing number of features. For instance, you can get the Pro version with PDF editing, conversion, and security features or the Pro+OCR version to enable you to edit scanned files.
Additionally, you can get each feature as a separate module, which helps cut down on initial buying costs. However, don't expect any magical feats with this one – its features will only allow you to do basic tasks, even with the Pro version. As such, its suitable for individual and small business users on Windows-based platforms. The standard version starts at $60 and increases with the number of features you choose to add on.
Performance Rating: 7/10
9. PDF-XChange Editor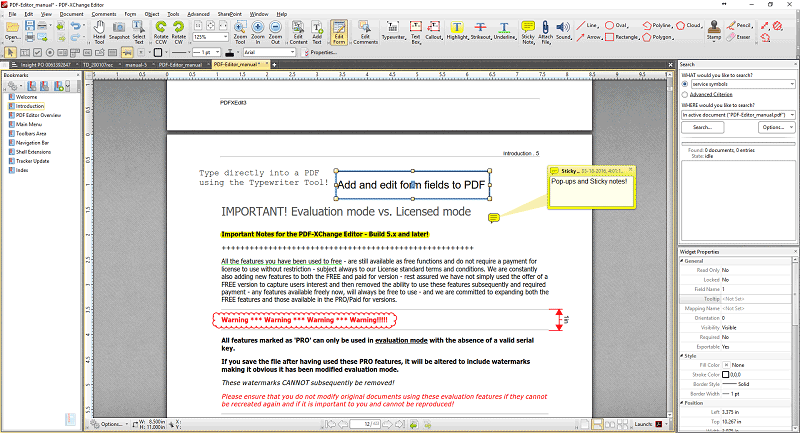 PDF-XChange Editor makes this top 10 list primarily because of its sheer size and value for money. At only $43.50, users get a nifty PDF creator, a customizable toolbar, and a ton of editorial functions that let you add callouts, highlights, add notes, and other useful editorial features. It even lets you create and send emails from within the program without having to power up your Outlook or Gmail email account.
PDF-XChange Editor also comes with a tooltip function that gives users a sneak preview of how each new edit will look on the document. However, it's quite easy to lose editorial changes or complete documents with this app if you're not careful with the editing mode. This Windows application will work pretty well with individual users and small businesses and corporate users will have to search elsewhere.
Performance Rating: 6.5/10
10. Qoppa PDF Studio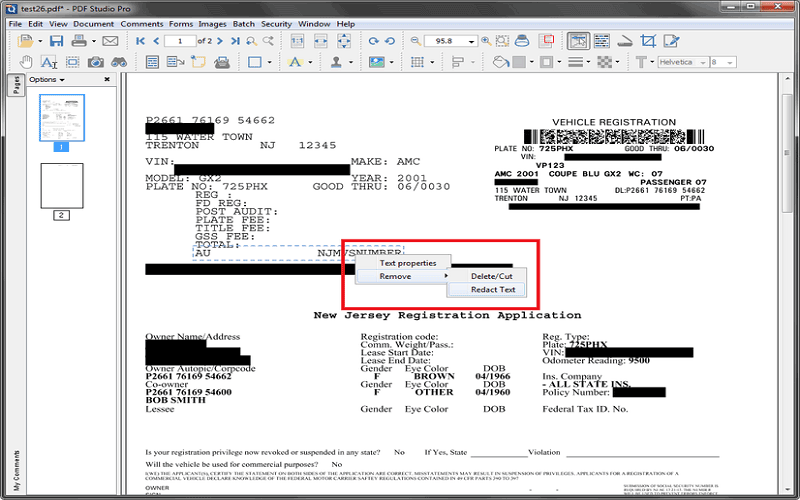 Qoppa PDF Studio is another unconventionally-named PDF editor that offers a nice and simple platform for PDF editing. In many ways, Qoppa is more like Nitro PDF in terms of its editing features and overall presentation but still manages to stand on its own among PDF editors. It comes with a powerful OCR module that lets you lift most types of texts and formats easily.
The standard version that lets you do the basics – annotations, watermarking, importing Word files, and merging files. For OCR and advanced editing features, you will have to go for the Pro version.
Users who are more interested in working with Word, Excel, or other file types apart from PDF will be disappointed by the app's lacklustre ability to edit these documents. This is also unfortunate for users who will have to fork out $89 for the cheaper version and $129 for the Pro version. But its features make it quite flexible for different business types, including small and medium-sized businesses.
Performance Rating: 6/10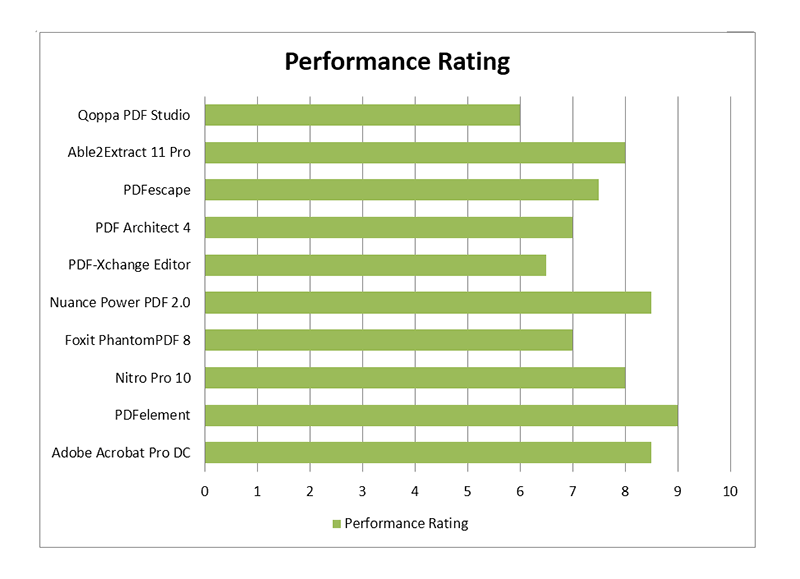 Things to Consider When Looking for a PDF File Editor
So, how do you go about selecting the perfect program to edit PDF for your needs? There are a few basic considerations before you go hunting. First and most importantly, the perfect tool will depend on your needs and what you intend to accomplish. For instance, many tools will offer the basic text editing and annotation features but will not offer things like Optical Character Recognition (OCR) or image editing.
Secondly, you should always weigh your options when looking at online versus standalone applications. There are a ton of online PDF editors but most trade features for online availability. Other considerations include free versus premium editors, business size, Windows and Mac compatibility, and pricing.
Ask the Community
Still get confused or have more suggestions? Leave your thoughts to Community Center and we will reply within 24 hours.