How Does Shopify Integrate with QuickBooks
Business owners are able to link their Shopify accounts with QuickBooks online so as to align their accounting and store orders. It reduces the time that business owners spend to download and arrange information using tally hence creating more time to grow and develop their business.
Syncing Shopify QuickBooks online helps business owners, entrepreneurs, and merchants to file their goods without stress, arrange tax, payments and customers information in the ledgers and appropriate accounts. This helps to save time that would have been used for manual entry of data at the end of each day and week.
How Do I Create Sync Between QuickBooks and Shopify
QuickBooks online provides added advantage to merchants through its impressive capacity to generate sales receipt through functional accounting. Merchants can easily check their accounts and also operate reports that help to effectively monitor and evaluate the flow of customers, the products with the highest number of market demands and so on.
To integrate Shopify and QuickBooks online, there is need to possess both the QuickBooks online app as well as the Shopify app. Below are the guidelines to follow in the integration process:
Registration which is the first step is done by visiting the QuickBooks online registration page, after which you sign up for a plan. Please note that there is a 30-day free trial.
After the registration of your account, you need to visit the Shopify online app store in order to install the QuickBooks online app. To do this, you need to follow the instructions as it is indicated on the screen so as to log in, connect and sync your accounts.
After the installation of the QuickBooks online app, simply select a range of dates for the orders that are to be synced.
Then click on the ' Export Shopify orders' button to export shopify to quickbooks and it is done.
Depending on how frequent you prefer it, data of shopify quickbooks export online can be done as often as you can do it; be it daily, weekly or monthly. Integration of QuickBooks online and Shopify allows you to automatically keep a detailed inventory and to sync orders, products, and customers on QuickBooks. It increases the ease and speed with which your tax, line items and data is uploaded on your QuickBooks online account. With QuickBooks online, the stress of sorting paperwork is handled as it is a software which you can work with at all times using any device of your choice, there is also ease of mobility.
---
Best Alternatives to the QuickBooks: FreshBooks
FreshBooks just like QuickBooks online allows importation of online orders into FreshBooks Accounting software. It is so easy to use even for non- accounting personnel. It saves valuable time by accelerating the flow and pace of work. Freshbooks makes billing easy for business owners as there is little or no paperwork left to do, rather, the larger and almost total percentage of work is done on the device.
Freshbooks guarantees security and backs up of products, payments and customer's data. It is designed in a very simple and easily usable form that does not intimidate or discourage the user.
Try Freshbooks for Free >>>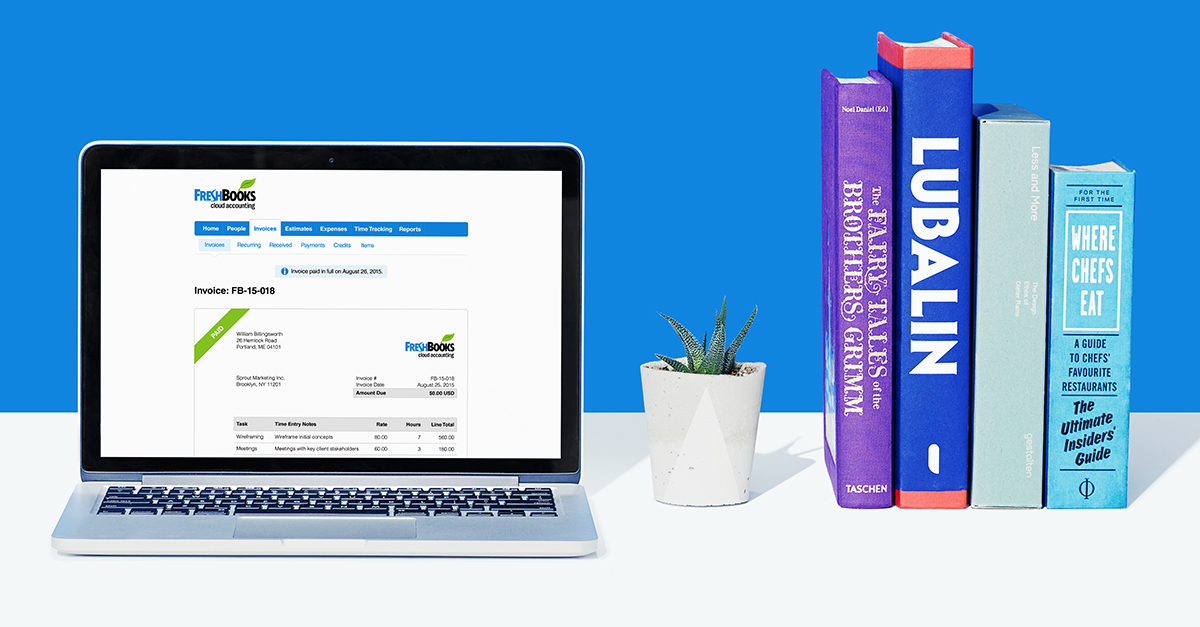 Free Download or Buy PDFelement right now!
Free Download or Buy PDFelement right now!
Buy PDFelement right now!
Buy PDFelement right now!
Up to 18% OFF: Choose the right plan for you and your team.
18% OFF
PDFelement for Individuals
Edit, print, convert, eSign, and protect PDFs on Windows PC or Mac.
12% OFF
PDFelement for Team
Give you the flexibility to provision, track and manage licensing across groups and teams.
Contact us to learn more about the custom services we can do for you.
Related Articles
All Topics