QuickBooks for students or QuickBooks students, involves an Intuit Education program which is on the fore front in the provision of QuickBooks and ProConnect Tax software to tutors and their students free of charge. This involves vetting the students and teachers, so as to see who qualifies for the offer. The people who are eligible for the offer must have qualifications such as public or private K– 12 or post-secondary schools (community colleges and 4-year universities) professors, and students among others. After passing that test a QuickBooks student edition, which is also a free trial of Intuit software is provided to them.
Features
User Friendly-QuickBooks for students and educators has less features than QuickBooks online version which makes it easier for the students to operate.
Customer support- QuickBooks student edition free download is available online, and in case the student has problems using it the customer support team is available to them.
Time tracking- It offers a feature that can track the time used in the completion of studies.
Project management- This can be used by students to achieve exemplary end product during school projects, with the rules being followed to the letter.
---
Freshbooks-A Better Alternative to QuickBooks.
Since FreshBooks was created Mike McDerment, who ran his own small design agency, Freshbooks for students and educators understands what a student needs when it comes to the launching, growing and management of their career. Freshbooks gives students the platform to launch their ideas and garner clients, while also providing them with tools that go a long way to helping them realize their dreams of becoming full-fledged entrepreneurs. The project management tools help students monitor the progress of projects from the beginning to the end, while ensuring success is achieved.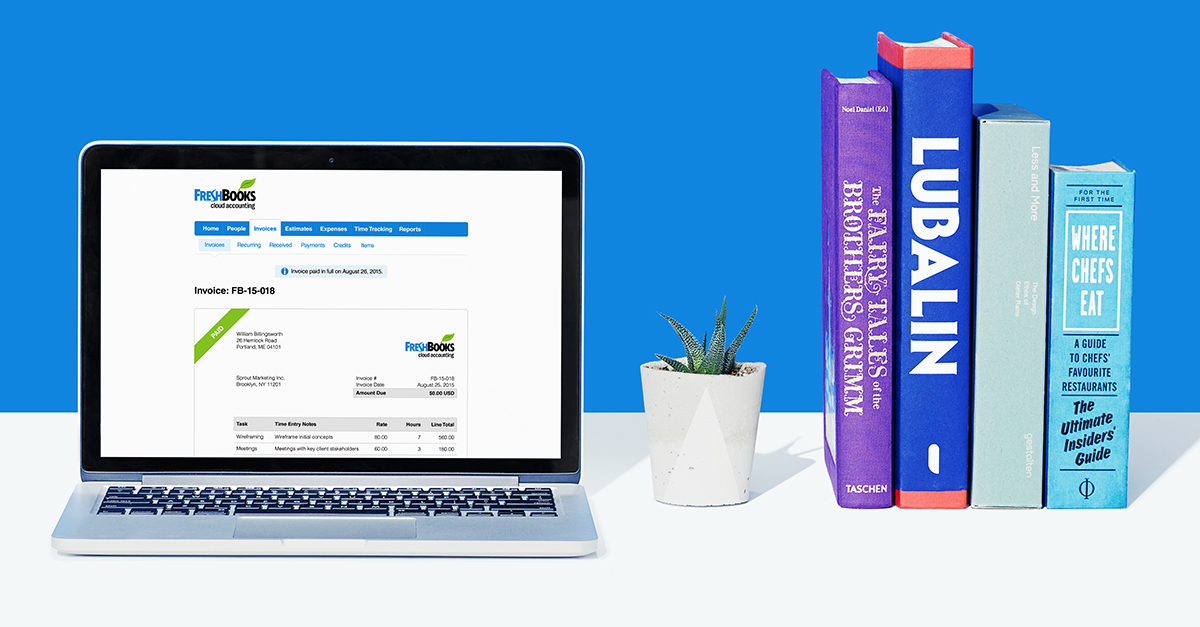 Key Features of FreshBooks
Estimates and proposals- Students have the ability to create rich projects off viable ideas, which document a project's boundaries, timeline and deliverables in Freshbooks.
Time tracking- Student can track how productive they have been because Freshbooks provides daily breakdowns.
Contact information- Client's contact information is available to the students in case they want to engage them.
Why Freshbooks is the Right Choice
The stand out reason why students should use Freshbooks in their day to day lives, is the ability to track cash flow and expense. Since the running of businesses revolves around Finances, student gain an insight in that which proves to be vital later in their lives. When students get to know basic accounting and cash flow management they are armed with unparalleled skills, which can help them in case they want to venture in the business industry.
Free Download or Buy PDFelement right now!
Free Download or Buy PDFelement right now!
Buy PDFelement right now!
Buy PDFelement right now!
Up to 18% OFF: Choose the right plan for you and your team.
18% OFF
PDFelement for Individuals
Edit, print, convert, eSign, and protect PDFs on Windows PC or Mac.
12% OFF
PDFelement for Team
Give you the flexibility to provision, track and manage licensing across groups and teams.
Contact us to learn more about the custom services we can do for you.
Related Articles
All Topics