With Intuit QuickBooks self-employed, freelancer can save around 8 hours a month managing their finances. Here you can track mileage, save money by the mile, while also reserving the chance of driving up your tax deductions with automatic tracking. QuickBooks self-employed cost; QuickBooks self-employed has two pricing options – one that is just QuickBooks self-employed and the other which has QuickBooks self-employed Turbo Tax. On its own the software goes for $10 per month, while the one with Turbo Tax demands $17 per month.
QuickBooks Key Features
Auto categorize expenses- QuickBooks self-employed app allows users to put transactions in to categories on the go. Here you can organize your finances with transactions getting matched to income and expenses automatically.
Prepare self-assessment-With QuickBooks online self-employed, the user has a few perks. One of them includes getting an assessment that shows how much you owe in a detailed manner.
Cash flow reports- One has the ability to see how much they are making. One can see a clear picture of their profits and business activity.
---
FreshBooks - The Better Alternative to QuickBooks
FreshBooks self-employed allows freelancers to work in a way that is streamlined by making accounting easy. Here users gain the ability of spending less time on paperwork and focusing on their passion. Freelancers are ushered in to a platform that allows them to charge their clients and manage their books. They also keep a detailed inventory that shows the items and goods they should focus on to make more profits.
Try Freshbooks for Free >>>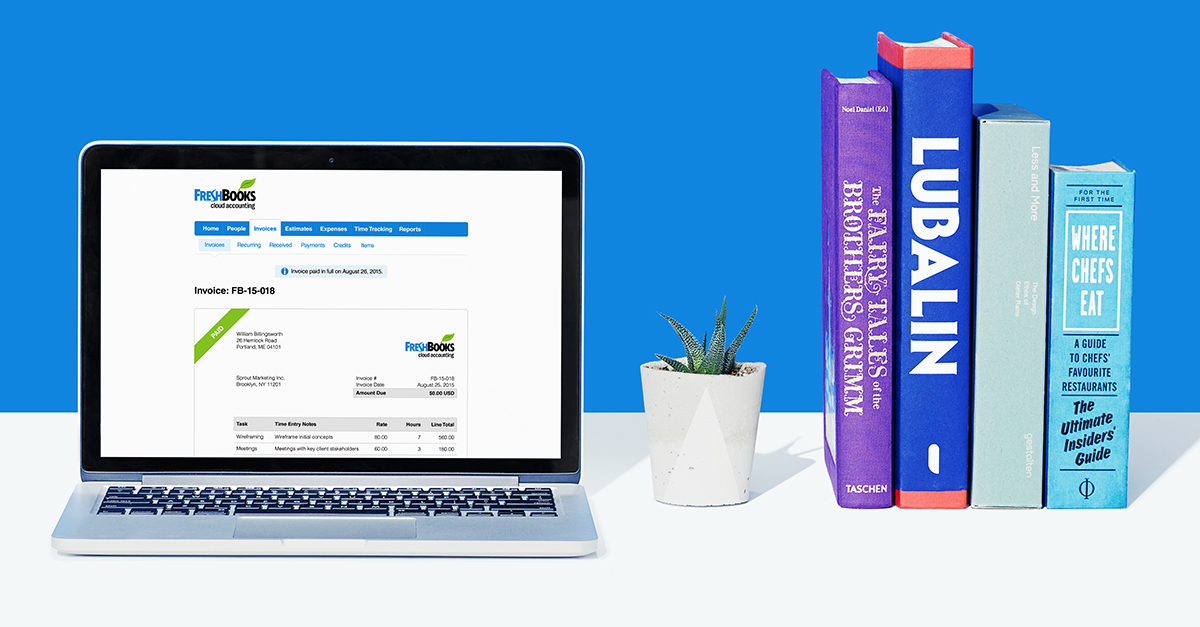 Key Features of FreshBooks
Easy invoicing- Freelancers on this platform get the chance to do away with manual invoicing. This is because the billable hours and expenses are added to the invoices automatically.
Get paid faster- On Freshbooks, users get the chance to schedule and automate recurring invoices. This platform also allows users to build an online payment spot, where clients pay them directly on invoices in their web browser.
Track receipts and expenses in an easy way- Users get the chance to take photos of receipts on their mobile apps, categorize them, assign them to clients and add the totals to invoices.
Try Freshbooks for Free >>>
Why Choose Freshbooks
The reason why freelancers and independent contractors should go for Freshbooks is the ability to deal with tax time in an easy way. During tax time most freelancers find themselves scrambling to prepare tax returns, with the deadline around the corner. Freshbooks provides a solution to this problem by letting you categorize expenses, prepare financial reports and collect information for tax time in a way that is easy. Freshbooks gives you a chance to file your tax early and in doing so you gain a couple of advantages. They include the ability to get your money faster in case you were expecting a refund or have more time to pay if you expect to owe. Also you avoid being a victim of tax fraud by filing before scammers have the chance to craft and submit one for you.
Free Download or Buy PDFelement right now!
Free Download or Buy PDFelement right now!
Buy PDFelement right now!
Buy PDFelement right now!
Up to 18% OFF: Choose the right plan for you and your team.
18% OFF
PDFelement for Individuals
Edit, print, convert, eSign, and protect PDFs on Windows PC or Mac.
12% OFF
PDFelement for Team
Give you the flexibility to provision, track and manage licensing across groups and teams.
Contact us to learn more about the custom services we can do for you.