How to Rebuild Data in QuickBooks
This article contains details regarding QuickBooks rebuild data. It explains the procedures you should adhere to so that you can rebuild data that has been corrupted or damaged. This article is useful to you who uses QuickBooks in you small business, because it enables you have your information back as it was previously.
The Process to Rebuild QuickBooks Data
QuickBooks, which is meant for small and medium sized firms, is a user-centric application that is error free. However, this does not mean that it is perfect. It is a database like any other and thus can experience problems from time to time. With this fact in mind, its developers created solutions, which are two built-in utilities. They come with the application and are quite popular; verify and rebuilt data. Verify data is good at identifying data issues that occur commonly, while rebuilt data resolves the data integrity issues that verify data utility finds. This answers the question you may have; "what does QuickBooks rebuild data do?"
Process to rebuild QuickBooks data:
Access the data file, Log-in as administrator
Choose 'Single User Mode'.
To initiate the data verification, click 'File' then 'Utilities' then 'Verify Data'
Verifying data takes a while, which also depends on the file size. In case this process takes too long or fails to complete, you as well try to repeat the process till the verification takes place. However, if this approach still does not work, proceed with complete rebuild as follows;
Create a local copy of the damaged data file from the server
Ensure that it is temporary hosted on the machine where its copied
Open the file, log-in as administrator
Go to 'File' then 'Utilities' then 'Rebuilt Data'
You should that this rebuild process could even take longer than the verification process for it to be fully complete. Avoid interrupting this process until it is complete at all cost. This may mean that it is advisable to not use the relevant machine.
Due to various issues the application may display the message 'QuickBooks is not responding.' In this case move the mouse indicator and stay patient as the data rebuild process completes.
FreshBooks- A Better Alternative to QuickBooks
As an individual that manages a firm, agency or consultancy, you need to use an accounting software that is capable of making your work easier, especially that which entails invoicing and following up on the expenses. FreshBooks can do all this for you faster that you can imagine and more. You can so check on the working of the team you manage through time tracking. This means that FreshBooks is definitely a better alternative to other accounting software like QuickBooks. What's more, rebuilding of data that is damaged is not a problem. You simply have to back up your FreshBooks data so that if damage takes place, you can retrieve the backed up data since it's secure from human errors. Backing up of data in FreshBooks is automatic and takes place at any time.
Try Freshbooks for Free >>>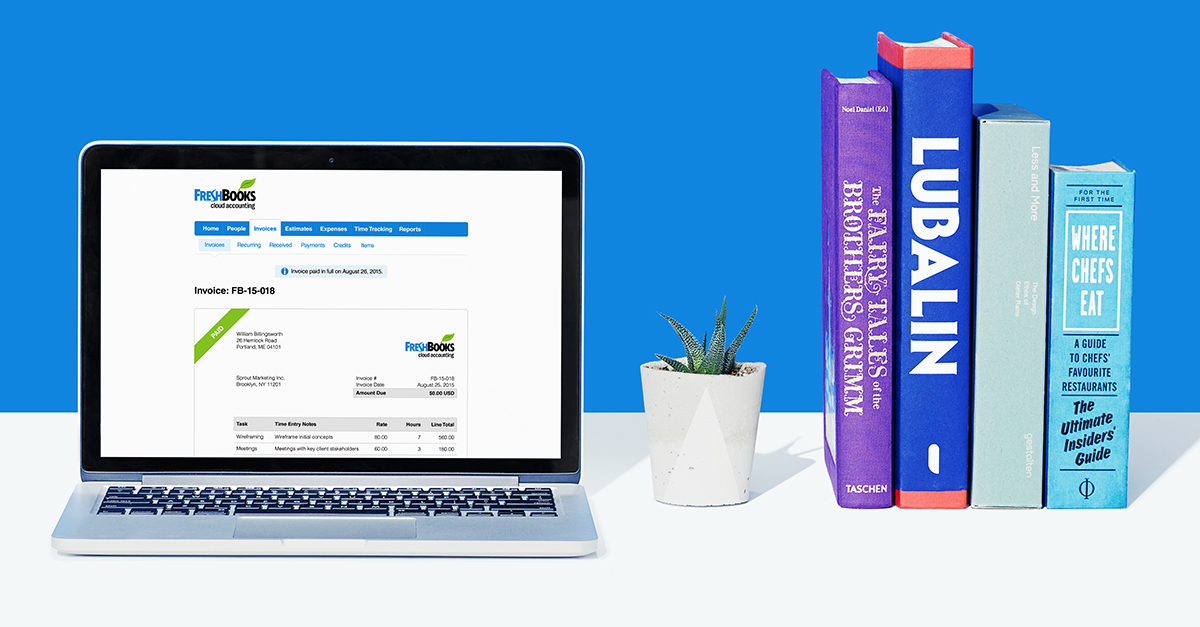 Free Download or Buy PDFelement right now!
Free Download or Buy PDFelement right now!
Buy PDFelement right now!
Buy PDFelement right now!
Up to 18% OFF: Choose the right plan for you and your team.
18% OFF
PDFelement for Individuals
Edit, print, convert, eSign, and protect PDFs on Windows PC or Mac.
12% OFF
PDFelement for Team
Give you the flexibility to provision, track and manage licensing across groups and teams.
Contact us to learn more about the custom services we can do for you.
Related Articles
All Topics