QuickBooks for personal Finance involves the management of different aspects of your personal home finances using QuickBooks. In a nutshell, QuickBooks for personal use is the tracking of income and expenses from various sources; clearing of bills, follow ups of checks and expenses, making budgets, following pre-tax reports, track the interest emanating from mortgage and the payment of dealership cars through installments, balancing of books through debt-wiping goals, using Payee to take care of your checks and going through your financial reports to find any record keeping mistakes.
Features
Prompt Payments-Personal QuickBooks are involved in the payment of people on time.
Tracking income and expenses- QuickBooks for Personal Finance Keeps a record of income and expenditure which is easily accessible to the user at any time.
Easy to use- Can be used to pay bills online.
QuickBooks personal finance can be used to run profit and loss and Balance sheet reports.
Allow payments through online credit card usage.
Send invoices through Email.
---
Freshbooks-A Better Alternative to QuickBooks.
There are millions of home owners who have enrolled in the FreshBooks tracking system, to help balance their financial books and keep everything running smoothly. By partnering with Freshbooks a customer is guaranteed sound advice and customer support, that walks you through a financial quagmire, for those struggling with debt – A tracking system is in place to help you solve that problem. The system is user friendly, and does not involve complicated features like a dashboard filled with many options – which can be conflicting to the user. By clicking vendor on the software for each type of bill you are subjected to, you are set to enjoy a healthy financial process that sees you armed with the knowledge of navigating tricky situations.
Try Freshbooks for Free >>>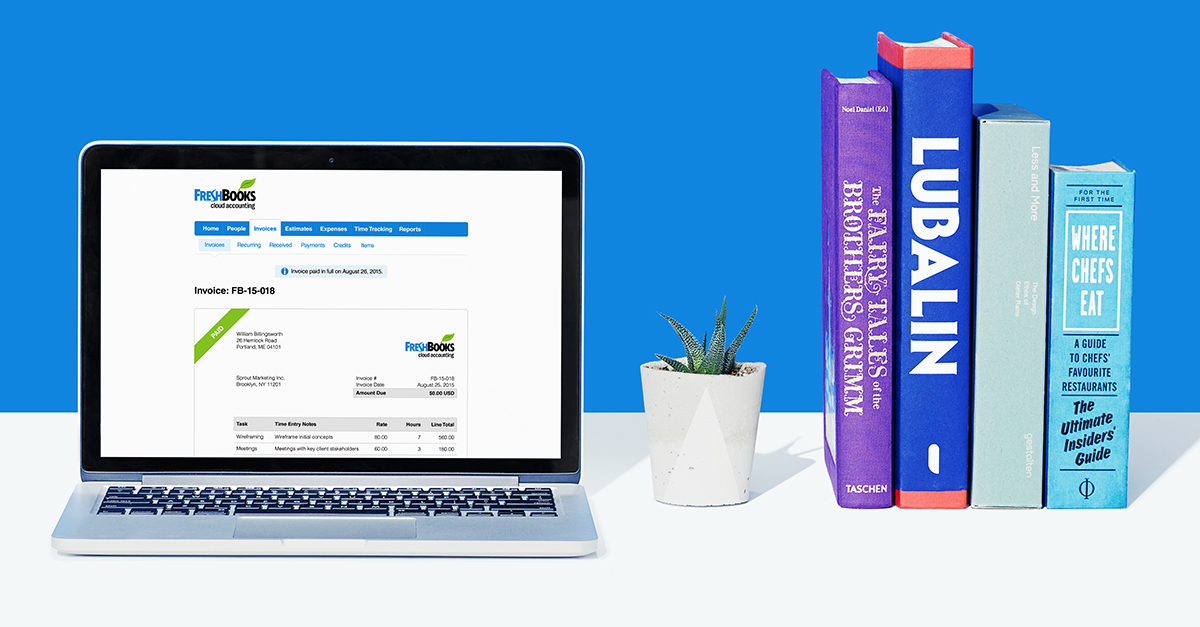 Key Features of FreshBooks
Provision of profit or loss statements.
Workspace that creates an engaging feel with the user.
Time tracking that is designed to individual projects.
Processing of credit cards
Why Freshbooks is the Better Option
Freshbooks has fair and affordable pricing plans, which means that it can be available to any user, who wishes to take their financial tracking process to the next level and avoid mismanagement of funds. This user friendly software, involves the inclusion of features in an extensive way that which is hailed by many quarters, who include customers and the clients. This also makes a client's work easier, by having them clear bills for example paying the nanny, plumber and gardener among others, and in the process keeping financial reports for future reference. This can customers hone their management skills from the comfort of their house, which can be transferred to running businesses.
Try Freshbooks for Free >>>
Free Download or Buy PDFelement right now!
Free Download or Buy PDFelement right now!
Buy PDFelement right now!
Buy PDFelement right now!
Up to 18% OFF: Choose the right plan for you and your team.
18% OFF
PDFelement for Individuals
Edit, print, convert, eSign, and protect PDFs on Windows PC or Mac.
12% OFF
PDFelement for Team
Give you the flexibility to provision, track and manage licensing across groups and teams.
Contact us to learn more about the custom services we can do for you.