QuickBooks Online Integration
QuickBooks Online Integration simplifies the work of accounting. This service enables the user top sync with other apps like PayPal, Square among others. QuickBooks Online PayPal Integration allows the user to import PayPal transactions in to QuickBooks in an easy way. QuickBooks Online Amazon Integration allows the user to track their true profit on each sale with itemized expenses such as commissions and fees. On the other hand, QuickBooks Online WordPress Integration lets the user generate invoices with predefined cost of the course on offer, so that they can make payments online.
QuickBooks Key Features
Integrations are accurate- For example, Zoho CRM QuickBooks Online Integration borders consistency with its reliable data entry, which is done in real time at a fraction of the cost of doing it manually.
Retrieve sales data- Sales receipts have the ability of capturing line level details such as items sold, discounts, shipping and tax.
Review transactions- These integration, for example PayPal allow the user to check all transaction before adding them to QuickBooks
---
FreshBooks - The Better Alternative to QuickBooks
FreshBooks being a cloud based accounting software, has had integration with other applications. An integration like Zapier allows users to connect with Freshbooks quickly, where you can automate your work and access productivity options. Another integration like MailChimp lets the user stay in touch with clients and send them periodic updates through email. On Slack, the user has the ability to keep their team updated on invoice activity. Slack also allows the user to send messages to a slack channel that is created when new invoices come up.
Try Freshbooks for Free >>>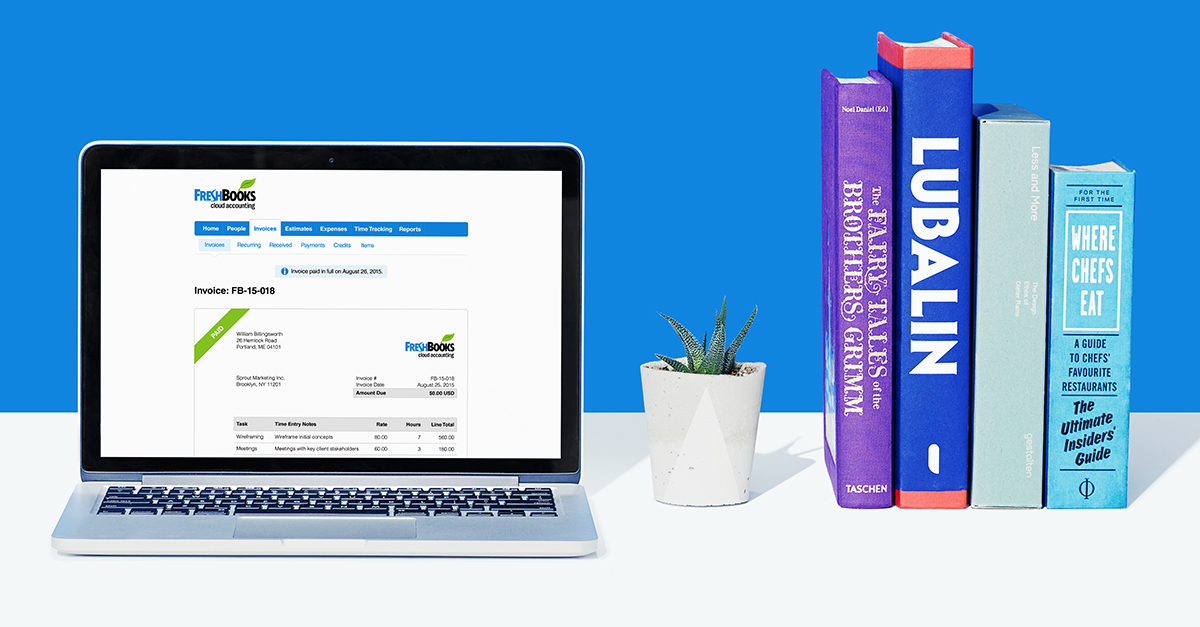 Key Features of FreshBooks
Access customer details- Freshbooks App for Freshdesk allows the user to access customer details from Freshbooks in the requester info section of the Freshdesk ticket view page.
Track Time- Other integrations allows the user to track tie spent on a ticket and sync time-sheet entries between Freshdesk and Freshbooks accounts.
Get paid faster- Freshbooks allows users to get paid faster through PayPal and credit cards.
Try Freshbooks for Free >>>
Why Choose Freshbooks
For businesses that are looking for a simplified and easy way to do accounting, then Freshbooks is the best accounting software for them. The automated accounting on Freshbooks allows even users with less knowledge in accounting to balance their books. These integrations, for example Slack, allows the user to track all the money coming in and going out of the business in an easy way. This platform allows the user to record payments from clients, tag expenses to specific cases or clients and more. Also through their integrations with PayPal and credit card companies, payment is made and received in an easy way.
Free Download or Buy PDFelement right now!
Free Download or Buy PDFelement right now!
Buy PDFelement right now!
Buy PDFelement right now!