How to Manage QuickBooks Loans
This article is quite educative on matters concerning QuickBooks loans. It will enlighten you on the purpose of QuickBooks loan manager and an alternative procedure in case it is not working. This article is helpful to you since it will educate you on keeping track of loans as you pay with time.
The Management of QuickBooks Loans
It is very usual for any business to borrow funds now and then, especially for capital investments like equipment, new premises, development and product research. Therefore, as soon as you borrow money for your firm, it is advisable to record this loan as a liability in your company accounts. This enable you track all loan payments made as you reduce the liability. This borrowed funds become QuickBooks loans when you use QuickBooks to set up the liability account for this recording. It enables you to track any loan deposit money as well as all loan payments. QuickBooks works with QuickBooks loan manager since it calculates payment schedules and interest. However, what happens if QuickBooks loan manager is not working? How do you enter a loan or record a loan receivable in QuickBooks?
The following is an alternative procedure to enter a loan and record a loan receivable in QuickBooks:
Creating a liability loan account
Launch QuickBooks
In the top menu, click 'Lists' tab then in context menu 'Chart of Accounts'
Choose 'Account' button below. From pull-down menu , select 'New'
Choose 'Company'. Proceed to 'Lists' and then 'Charts of Accounts'
Right-click on the list. From context menu select 'New'.
From accounts list, select 'Other'. Click the down-arrow button so that you can expand the account types available
Choose 'Other Current Liability' which suits short-term loans repayable in a period of over 1 year or less.
Choose 'Long-term liability' for long-term loans.
Click 'Continue' button
In the applicable fields, enter a name as well as reference number. Balance should stay zero
'Save and Close'
Record Loan Payments
In main menu, choose 'Banking'
In context menu, select 'Write Checks'
In applicable fields, enter payee name and amount
Assign the loan repayment interest element
Choose 'Edit' button, select 'Memorize Check ' option to enter payment at regular intervals automatically and issue a payment reminder
'save and Close' to save transaction. Exit window.
FreshBooks- A Better Alternative to QuickBooks
The functionality of FreshBooks proves that it is a better alternative to QuickBooks. The both are accounting software that make small business function better. However, FreshBooks goes more into detail as compared to QuickBooks and thus can be helpful to self-employed persons, among them are freelancers. FreshBooks also offers a mobile application that can further help you manage your business regardless of your location. While sending involves, it also captures your expenses and gets notice upon receiving payment. Therefore, you can run your business with a tool in your palms, from wherever you are. FreshBooks further integrates with other many apps to help in the smooth running of your business. You will hardly struggle with this QuickBooks alternative that performs better.
Try Freshbooks for Free >>>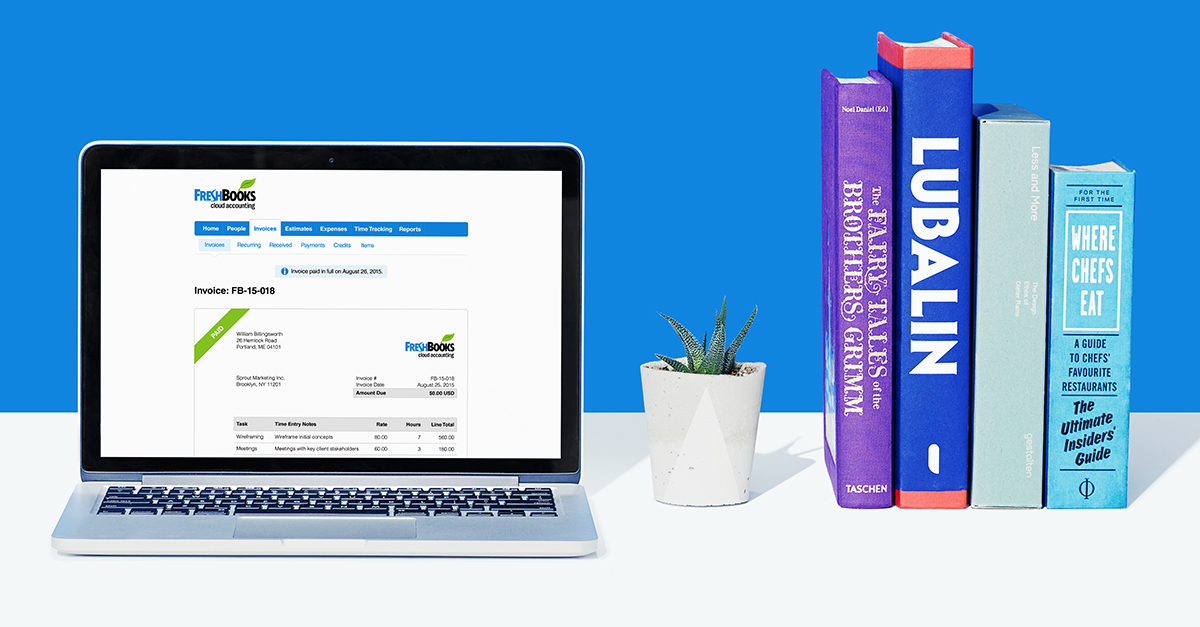 Free Download or Buy PDFelement right now!
Free Download or Buy PDFelement right now!
Buy PDFelement right now!
Buy PDFelement right now!
Up to 18% OFF: Choose the right plan for you and your team.
18% OFF
PDFelement for Individuals
Edit, print, convert, eSign, and protect PDFs on Windows PC or Mac.
12% OFF
PDFelement for Team
Give you the flexibility to provision, track and manage licensing across groups and teams.
Contact us to learn more about the custom services we can do for you.
Related Articles
All Topics