Although managing and tracking inventory is a daunting task, it is imperative that you as a business owner do it. The major reason why tracking inventory in QuickBooks is important is to make sure you have enough product handy to deal with customers' demand. Inventory tracking is offered in editions such as QuickBooks Pro, Premier and enterprise which is disabled at the time of installation. By enabling and using QuickBooks inventory tracking functions, you are presented with the choice of managing inventory. The other choice is the ability to receive alerts when the time to reorder and craft purchase orders has come.
QuickBooks Key Features
Offers versatility- QuickBooks inventory management offers a business owner the ability to sort and track taxable and nontaxable goods.
Real time ability- The ability of QuickBooks inventory adjustment option when it comes to quantity is exemplary. The adjustment is done automatically as someone works, so that they can know when to reorder.
Alerts- QuickBooks online inventory tracking helps the business owner to stay ahead of back orders. The customer support is always working round the clock to deliver alerts when the time to reorder inventory comes.
---
FreshBooks - The Better Alternative to QuickBooks
FreshBooks being a cloud based accounting system offers more than just basic financial tools. On top of invoicing, reporting, tracking expenses and summarizing taxes, Freshbooks offers a business owner the chance to keep in touch with the company's inventory. This can be done without the need for a separate help desk system. Freshbooks helps keep the billing process streamlined and enables the business owner to estimate pricing.
Try Freshbooks for Free >>>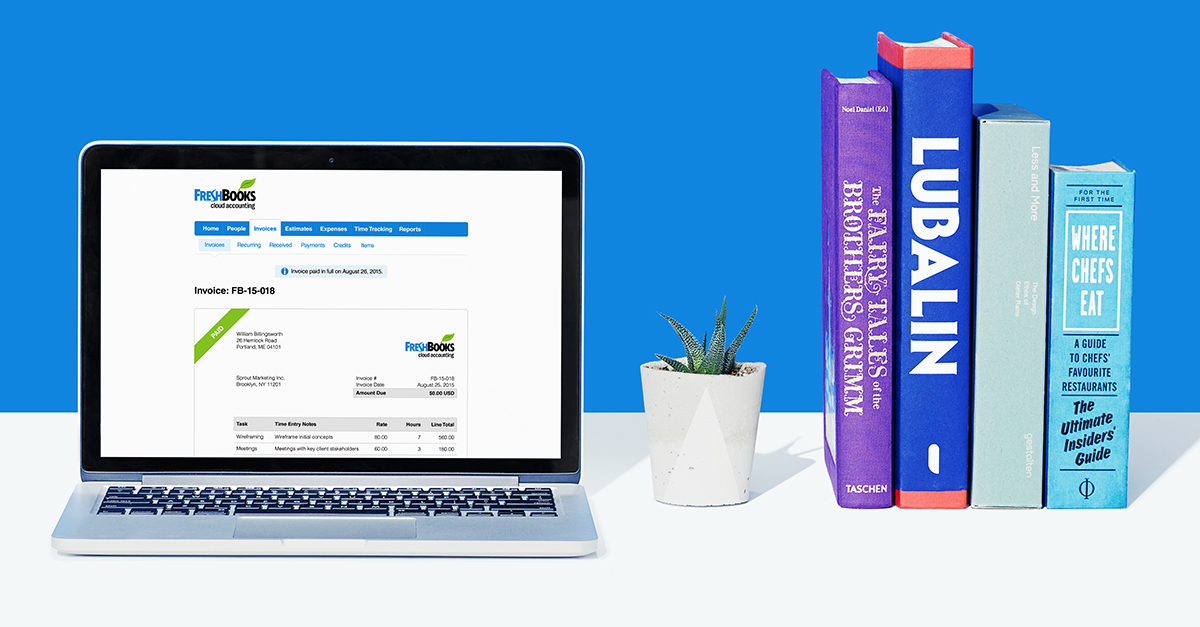 Key Features of FreshBooks
Basic Inventory control- Freshbooks offers the business owner the chance to manage and gain control across all sales channels with ease.
Barcoding and scanning- Freshbooks offers a company the option of employing barcoding and scanning to deal with high volume of orders.
Accounting integration- Freshbooks has the ability to offer a platform for direct integration to the accounting compartment from an order and inventory management system.
Try Freshbooks for Free >>>
Why Choose Freshbooks
Freshbooks presents small business with the chance to grow by offering accounting solutions. Freshbooks has the proper tools in place that enable demand forecasting to help companies spend their money wisely. Freshbooks also helps business owners know which products to order to satisfy the customers. There is also the platform it offers to companies that sees them have the knowledge of the products that are selling more and the channels that are performing well. With the know-how of sales, influenced by elements such as size, color, scent or material, a company has the necessary information to help keep inventory on an accurate level. The aforementioned points expound on demand forecasting, and when followed to the core can they can help a company. This is through scaling the heights of growth by making better decisions of what and how much to buy.
Free Download or Buy PDFelement right now!
Free Download or Buy PDFelement right now!
Buy PDFelement right now!
Buy PDFelement right now!
Up to 18% OFF: Choose the right plan for you and your team.
18% OFF
PDFelement for Individuals
Edit, print, convert, eSign, and protect PDFs on Windows PC or Mac.
12% OFF
PDFelement for Team
Give you the flexibility to provision, track and manage licensing across groups and teams.
Contact us to learn more about the custom services we can do for you.