QuickBooks for Real Estate
Managing and investing in properties can prove very tasking. The numerous paperwork and unanticipated costs can be daunting too. The QuickBooks software is a blessing to business enterprises, and thankfully, the real estate industry is not left out. QuickBooks real estate helps real estate brokers to set up listings without stress. QuickBooks for real estate investors ensures that the time and effort that real estate investors spend tracking their investments is minimized.
Key Features of QuickBooks
QuickBooks is accounting software that was created by Intuit. Though it was made mainly for small and medium-sized businesses, the various attributes embedded in QuickBooks allows it to suit the needs of different income generating means among which real estate is only a part. QuickBooks for real estate agents have some features, and they include:
The ability to track sales via customer or listing.
Ensuring that income and expenses are tracked.
Delivering a more customized reporting
---
FreshBooks - A Better Alternative to QuickBooks
Like QuickBooks, FreshBooks is also an accounting software. It is tailored towards providing a more accessible and more satisfying experience to business owners. FreshBooks was developed by 2ndsite Inc. and are also suitable for small sized businesses. However, most of their accounting applications are cloud-based. Notwithstanding, FreshBooks is an effective and cheaper way of managing businesses.
Try Freshbooks for Free >>>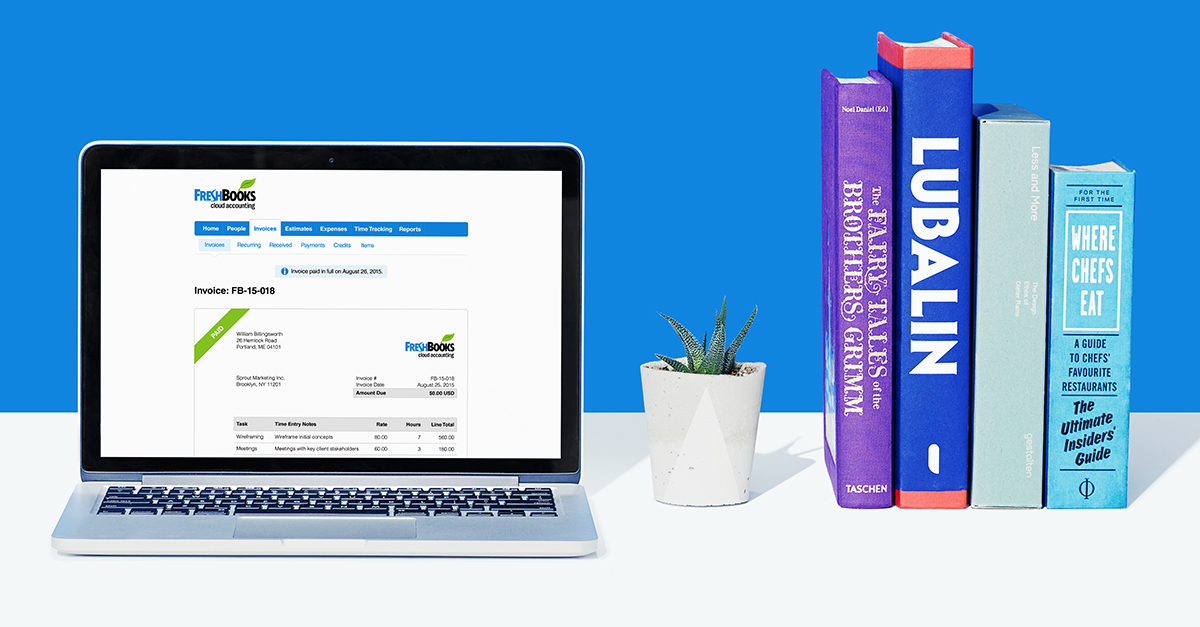 Key Features of FreshBooks
It generates invoices that would be sent to customers.
Help create an estimate for a potential home buyer within seconds.
Simplify bookkeeping tasks by keeping track of income and expenses.
Fosters teamwork by keeping tabs on time and sharing updates.
FreshBooks provides different payment mediums, and it chooses from the major card companies that are used by one's clients.
It helps to create a more comprehensive report and helps to avoid the gruesome chore of staring at a spreadsheet for hours.
Try Freshbooks for Free >>>
Why Choose Freshbooks for Quickbooks
FreshBooks real estate investors and QuickBooks real estate investors are likely to procure almost the same results. However, FreshBooks has a lot going for it. FreshBooks can keep track of time more effectively than QuickBooks can and thus, it allows you to charge your clients based on the time spent on his/her project. FreshBooks can also help manage multiple businesses under one account. FreshBooks fosters teamwork by making it possible to invite various people to join in on a project. QuickBooks, on the other hand, does not have this function. Finally, QuickBooks, though a cloud-based software, does not support Linux. Meanwhile, FreshBooks does. These advantages make FreshBooks more preferable.
Free Download or Buy PDFelement right now!
Free Download or Buy PDFelement right now!
Buy PDFelement right now!
Buy PDFelement right now!
Up to 18% OFF: Choose the right plan for you and your team.
18% OFF
PDFelement for Individuals
Edit, print, convert, eSign, and protect PDFs on Windows PC or Mac.
12% OFF
PDFelement for Team
Give you the flexibility to provision, track and manage licensing across groups and teams.
Contact us to learn more about the custom services we can do for you.