QuickBooks for Nonprofits
QuickBooks has stolen a march on their rivals covering many sectors, from Engineering to Architecture with their great offers, which help business owners keep track of the cash flow, expenses among others. QuickBooks for nonprofits has also made an entry in to the market, with their online accounting software program which is easy to use, and has great features that are synonymous with nonprofit bookkeeping. Although, there is a QuickBooks nonprofit version that is used in the nonprofit sector, QuickBooks Premier Nonprofit is preferred because of its fair price and adaptability to match nonprofit companies.
Features
Customization- QuickBooks online nonprofit software has templates that can be customized to achieve better compilation of data, and tracking of time and payments.
Audit Trial- To maintain the integrity of organization it is advisable to turn on the audit trial feature, which shows the identity of the person who initiated a transaction or data changes.
Flexibility- QuickBooks nonprofit desktop version (QuickBooks Premier or Enterprise-Nonprofit) has a great set up that is tailored to suit the nonprofit needs.
Tracking- QuickBooks Nonprofit 2017 review has brought to light, how donations can be tracked through the customer management option on the dashboard.
---
Freshbooks-A Better Alternative to QuickBooks.
The introduction of FreshBooks in the Accounting market has seen the use of spreadsheets, and separate time tracking system – which were tedious, get phased out. With Freshbooks, Nonprofit users are offered a complete package which can; Initiate reporting of financial transactions, track expenses, and even monitor and log time for a companies' employees. The other reason for choosing Freshbooks over QuickBooks, is the Fundraising or Donor management capability which is embedded in the application. This enhances the tracking and management of grants, and the management of all the expenses incurred.
Try Freshbooks for Free >>>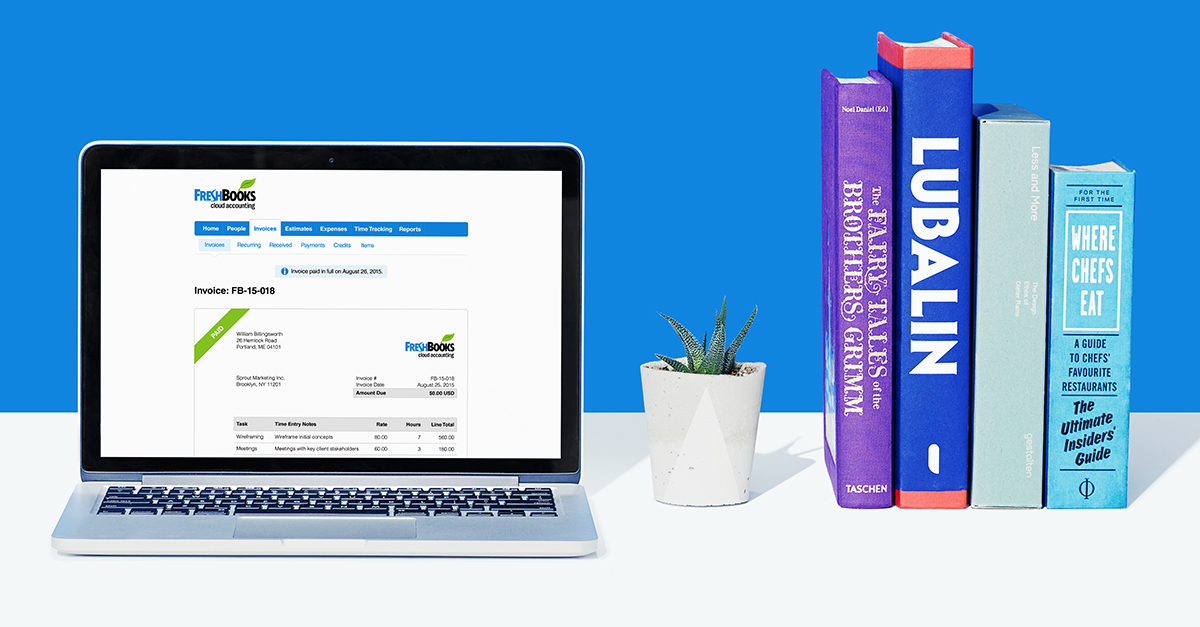 Key Features of FreshBooks
Online invoicing- Freshbooks enable the emailing of invoices to clients.
Freelancer and Nonprofits- Freshbooks does not limit any user. Charities and Churches among others can use the software, which is tailored to suit their needs.
User friendly- Easy to use.
Time Tracking- It does time tracking to give a detailed timeline after completion of projects.
Why Freshbooks is the Right Choice
The stand out reason for choosing Freshbooks over other Accounting Tracking software, is because they offer a platform that ensures nonprofit organizations, can invoice clients in a faster way – this translates to time saving which can be used to improve other sectors of the organizations. Freshbooks gives the user the freedom to customize invoices that have the nonprofit organization's logo, which is great for easier recognition by the clients. Freshbooks for nonprofit organizations offers the users the ability to include time and expenses to the invoices, so that the clients aren't subjected to the bother of many invoices.
Try Freshbooks for Free >>>
Free Download or Buy PDFelement right now!
Free Download or Buy PDFelement right now!
Buy PDFelement right now!
Buy PDFelement right now!
Up to 18% OFF: Choose the right plan for you and your team.
18% OFF
PDFelement for Individuals
Edit, print, convert, eSign, and protect PDFs on Windows PC or Mac.
12% OFF
PDFelement for Team
Give you the flexibility to provision, track and manage licensing across groups and teams.
Contact us to learn more about the custom services we can do for you.
Related Articles
All Topics