QuickBooks is great software for accounting that many small businesses are fond of. QuickBooks for iPad allows you to access the QuickBooks account from an iPad. With a QuickBooks iPad, access to your business is limitless. If you have an iPad Pro, you can work through QuickBooks for iPad Pro as well. Accessing QuickBooks on iPad is easy, and hence can have QuickBooks remote access iPad for your travels or for you accountant.
Features of QuickBooks for iPad
emote access- QuickBooks for iPad enables your accountant to run and manage your QuickBooks account remotely. Anytime, anywhere, your QuickBooks iPad can let you work
Cloud Accounting- with QuickBooks iPad, you have the ability to manage your business and continue staying organized.
Accounting reports- QuickBooks for iPad lets you see the business performance with customizable dashboards and reports.
Automatic backups- the QuickBooks Online in your QuickBooks iPad keeps your figures updated every day.
---
FreshBooks - The Better Alternative to QuickBooks
FreshBooks' functionality is similar to QuickBooks, since both are accounting software that small businesses and other business people really on. With the collaboration of your team, project management becomes better because everybody gets involved in a productive way. To achieve this, you should gather the employees, contractors and business partners for the management of projects and passing of information regarding the access of the FreshBooks files with team permissions. As a web-based centralized place, FreshBooks enables you to access all important files faster. Clients give feedbacks fast and easy, which is also automatically put in the cloud.
Try Freshbooks for Free >>>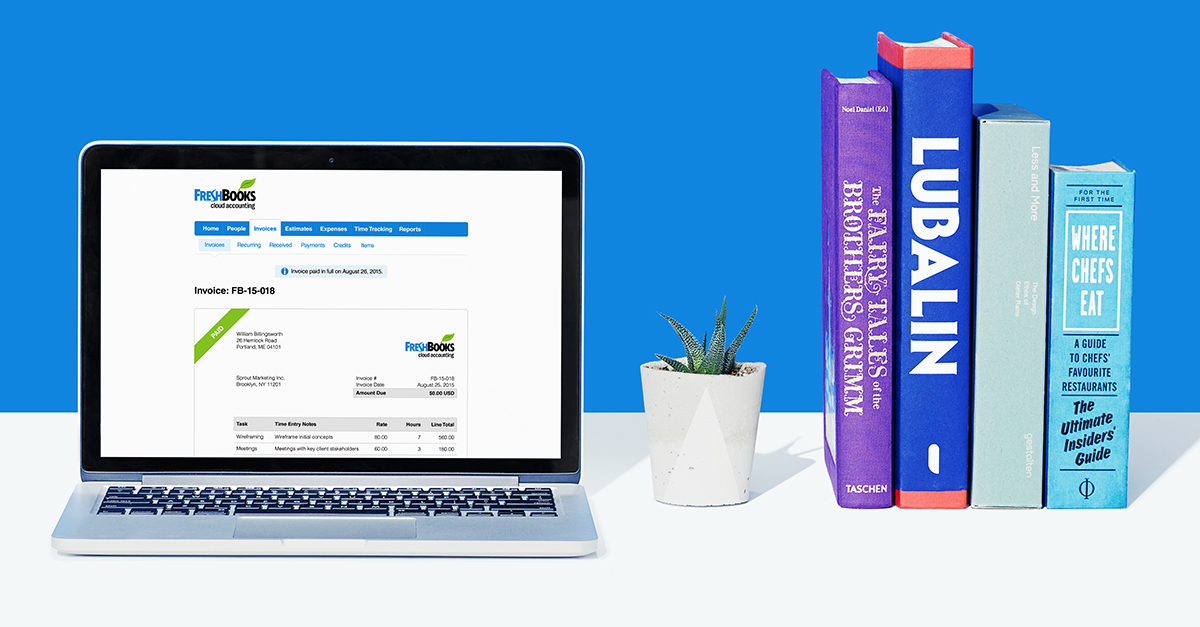 Key Features of FreshBooks
Easy project management due to easy team work collaboration
Maximization of work efficiency and productivity with time tracking
Easy expense tracking with the expense tracker
Fast creation of professional invoices; recurring invoices automation
Fast and easy making of payments, through automatic reminders
Use of mobile apps for consistent connection
Report creation
Try Freshbooks for Free >>>
Why Choose Freshbooks
FreshBooks has been reliable accounting software due to its proper and unique functioning. It has become popular as a result. You should not hesitate to choose FreshBooks to be your accounting software because it keeps you informed about your expected payments. Whenever you send your clients invoices, you are able to know when it is received and opened. This means that FreshBooks effectively communicates with you about the delivery of the invoices you send. This is amazing because you have the evidence to present to clients that deny the delivery of the invoices. You can also set payment due dates and lateness charges.
Free Download or Buy PDFelement right now!
Free Download or Buy PDFelement right now!
Buy PDFelement right now!
Buy PDFelement right now!
Up to 18% OFF: Choose the right plan for you and your team.
18% OFF
PDFelement for Individuals
Edit, print, convert, eSign, and protect PDFs on Windows PC or Mac.
12% OFF
PDFelement for Team
Give you the flexibility to provision, track and manage licensing across groups and teams.
Contact us to learn more about the custom services we can do for you.