QuickBooks for home makes total sense when it comes to accounting. QuickBooks for home use helps the user pay the nanny, gardener and house keeper to begin with. For those looking to track expenses, stay on budget and manage rental income and taxes, the best QuickBooks for home use include Simple start, Quicken deluxe or premier for personal finances. With QuickBooks you have the ability of running your home like you would run your business.
QuickBooks Key Features
User friendly- The system is designed to show QuickBooks homepage as dashboard making it easy to navigate for all users.
Separate and categorize business and personal expenses- Quicken Home and Business allows the user to categorize income and expenses as business or personal. This ensures that the info included in on the profit & loss statement and schedule C, including income and expenses is related to your business only.
Do your accounting from anywhere- One can apply for QuickBooks jobs at home and get the chance to work at home since all editions of QuickBooks are not limited to location.
---
FreshBooks - The Better Alternative to QuickBooks
With FreshBooks, the user can do accounting that is home based and business based. Although Freshbooks does not have payroll built in to their software, they integrate with some brilliant tools that help the user manage their expenses. Freshbooks partners with Gusto, a modern payroll solution that allows the user to run payroll in minutes. This happens as it takes care of calculating, filing and paying your payroll taxes. This way any home owner can pay the gardener and nanny in an easy way.
Try Freshbooks for Free >>>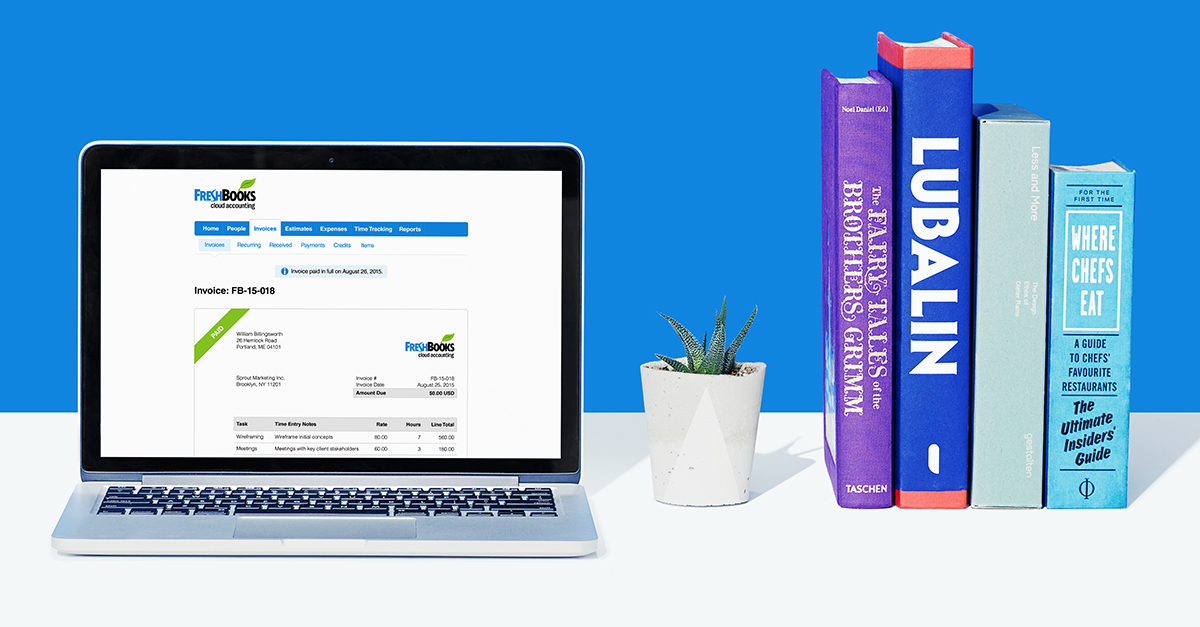 Key Features of FreshBooks
Provision of profit or loss statements- This helps users including home owners make good decision and manage their finances properly.
Workspace that creates an engaging feel with the user- The dashboard makes it easy for the user to navigate.
Time tracking that is designed to individual projects- One can track time for the time spent on projects to make sure accuracy is maintained when making payments.
Try Freshbooks for Free >>>
Why Choose Freshbooks
Freshbooks is not only great for people who own small businesses but also home owners. The stand out reason why people should go for Freshbooks is because it doesn't require knowledge in accounting. The friendly interface on Freshbooks makes it easy to for any individual to complete various tasks. This can be done without the help of a professional or consultant which helps the user save on expenses. All the user has to do is in case they want to track time or make payments to the employees is click on the selections and the automated tasks will be carried out.
Free Download or Buy PDFelement right now!
Free Download or Buy PDFelement right now!
Buy PDFelement right now!
Buy PDFelement right now!
Up to 18% OFF: Choose the right plan for you and your team.
18% OFF
PDFelement for Individuals
Edit, print, convert, eSign, and protect PDFs on Windows PC or Mac.
12% OFF
PDFelement for Team
Give you the flexibility to provision, track and manage licensing across groups and teams.
Contact us to learn more about the custom services we can do for you.
Related Articles
All Topics