QuickBooks for Androids seeks to simplify complicated accounting processes, and one of how it does this is through its availability and accessibility via android mobile phones. QuickBooks for Androids allows you to run your business from your phone. QuickBooks for Androids can conveniently be used by multinational businessmen who have chains of business to handle, all of which must be excellently overseen. QuickBooks Androids app is designed to enable users to get instant access to his or her QuickBooks data through his/her android phones. QuickBooks android gives it users a heads up about how their businesses are going because through a few clicks and taps, accounting reports, coupled with cash flow statements and balance sheets are accessible. QuickBooks android app has the following functions:
It enables mobile payment. It processes the payment and records transactions
Android Quickbooks app for attaches receipts to invoices and makes it easier to track your cash
It creates estimates and quote. This is easy to do on a mobile device.
QuickBooks Pro Android app can prove very useful for small business owners and large business owners alike. You can use it to manage sales and income. QuickBooks for Androids makes important data available without much ado. Cash flow is monitored effectively. Reports are easily accessible through them.
FreshBooks - A Better Alternative to QuickBooks for Android
Just like QuickBooks, FreshBooks is accounting software. It is a software that proffers solution and caters for small-scale businesses. They offer accounting applications that are cloud-based. Fresh books seem to incorporate much more features than QuickBooks did. With FreshBooks for Android, small business owners have improved chances of profit-making without necessarily wasting time in bill creation. Thus they are more widely accepted and preferred than QuickBooks. FreshBooks have the following features:
It is capable of creating professional-looking invoices based on the user's choice.
Check customers profile and instantly finds out whether or not the client has viewed the invoice.
It is capable of capturing pictures of expense receipts and safekeeping it by uploading it to the cloud.
Try Freshbooks for Free >>>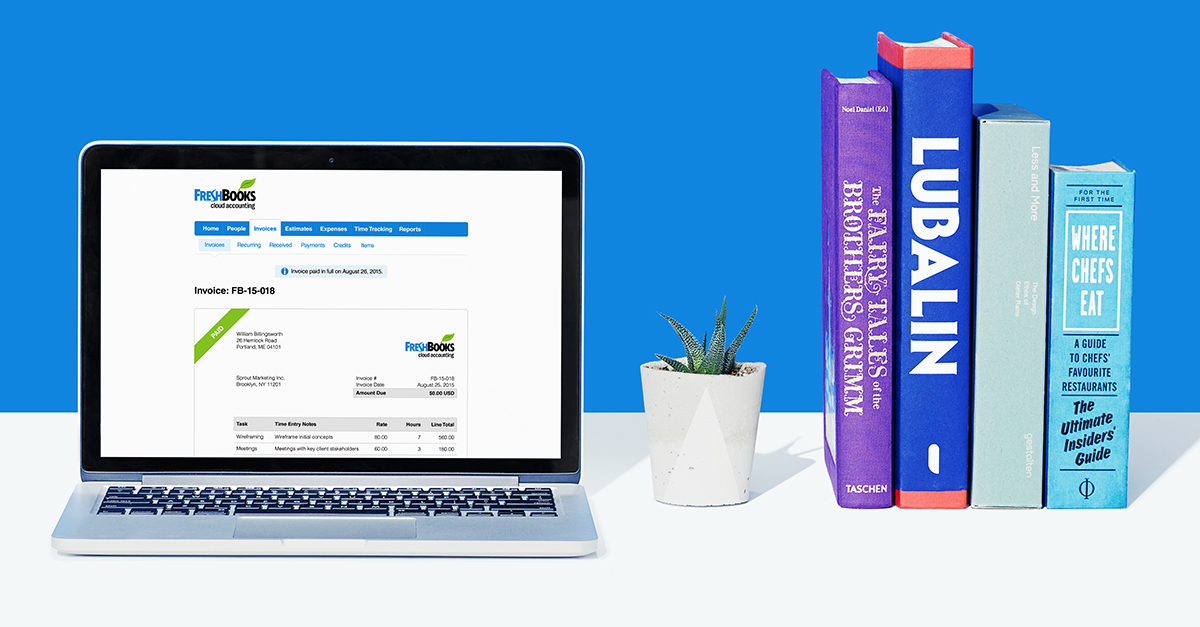 Why Choose FreshBooks for Android
QuickBooks for Androids can be referred to as archaic when compared to FreshBooks for Android, as rightly said; it encompasses much more than QuickBooks for Androids. FreshBooks is a better choice for the following reasons:
It keeps track of time and in a way, helps to save time.
Aside from keeping track of time, it creates a medium that allows task and time monitoring and evaluation. This ensures that each task is completed within a stipulated time.
It aligns book contacts and FreshBooks Clients so that invoice can be sent at once.
It works offline and is also able to sync the user's work once he/she connects to the internet.