QuickBooks Database Server Manager
For you to use QuickBooks to the fullest, you may require multi-user access. This means that you need the QuickBooks database server manager for the configuration of QuickBooks. QuickBooks database manager enables the creation of network data files for the files in the QuickBooks database. Therefore, multi-user access makes QuickBooks database server manager download and installation compulsory. Additionally, a QuickBooks database server manager update is critical annually, for the efficient flow of work. QuickBooks database server manager scans the files in QuickBooks database and examines it for new files.
QuickBooks Key Features
Data security
Cash flow management- save time by scheduling recurring payments
Expense tracking- photography receipts to record expenses
Invoicing-create custom receipts and professional invoices
Accounting reports- access business performance through reports
Unlimited and free help and support
Cloud accounting- manage your business using any digital device
Remote access- access from whatever location you are
Automatic backups- regular figure update
---
FreshBooks - The Better Alternative to QuickBooks
There are a lot of things that you can do for your small business using FreshBooks, which is QuickBooks' better alternative. Among them is accept payments online, which also means that you get paid faster. FreshBooks payments ensure that your clients are happy with your services by making payment of invoices super easy. The software records the payments fast in your account, in a secure way. The payment scheduling helps to keep you on track, as the request deposits control your cash flow. With Stripe, you can accept international currencies. FreshBooks gives a variety of payment options, which include Apple Pay, VISA, AMEX and Master Card.
Try Freshbooks for Free >>>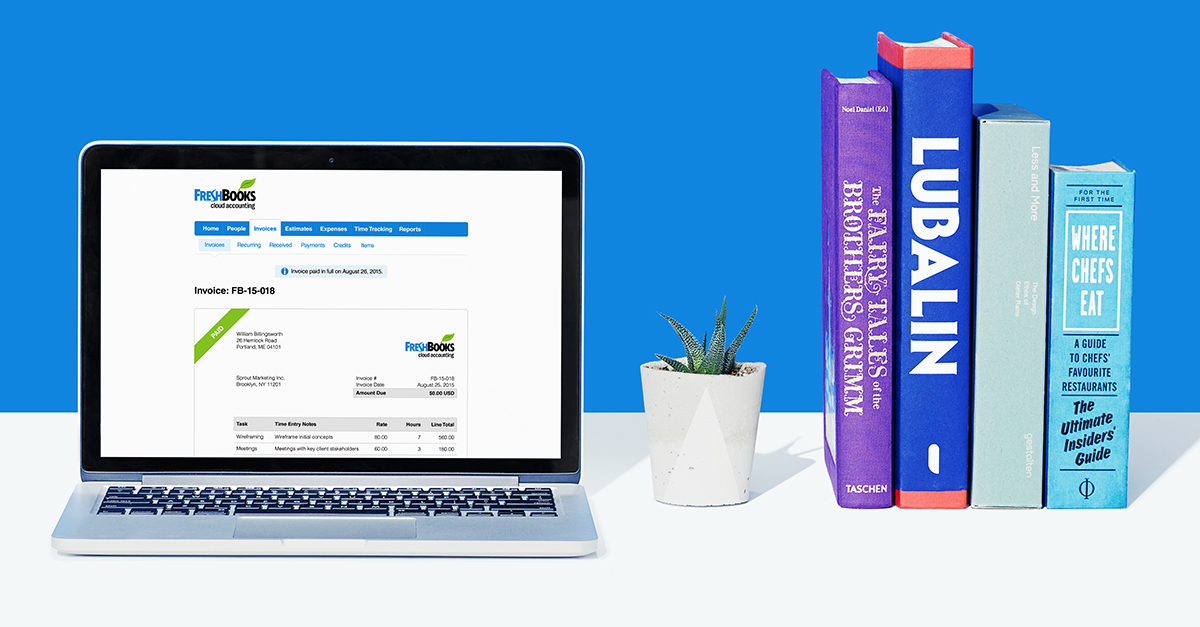 Key Features of FreshBooks
Automatically recording of payments
Mobile apps for 24 hour connection to your business
Report making at ease
Creating of professional invoices fast and easy
Expense tracking for proper budgeting
Time tracking for accurate payment
Easy project management with access to files
Try Freshbooks for Free >>>
Why Choose Freshbooks
Using an innovative solution is a great idea to ease the management of your business. FreshBooks is an innovating accounting solution and thus a reason to use it in your small company. It is constantly adding, while updating its features so that it can improve its functionality. The recent updates in FreshBooks include filtering by the uncategorized expenses during expense section searching and visibility of the credit cards on the clients' profiles. More advanced FreshBooks features are expected soon such as bank accounts reconciliation and non-invoice income recording. New versions will continue to come as you use FreshBooks, which is encouraging.
Free Download or Buy PDFelement right now!
Free Download or Buy PDFelement right now!
Buy PDFelement right now!
Buy PDFelement right now!
Up to 18% OFF: Choose the right plan for you and your team.
18% OFF
PDFelement for Individuals
Edit, print, convert, eSign, and protect PDFs on Windows PC or Mac.
12% OFF
PDFelement for Team
Give you the flexibility to provision, track and manage licensing across groups and teams.
Contact us to learn more about the custom services we can do for you.