With QuickBooks construction editions such as desktop enterprise, the user has the ability of controlling costs and cash flow. On QuickBooks for construction, businesses have the ability to save time and money which is imperative in the growth of a business. For those who pose the question "how to set up QuickBooks for a construction site?" the answer is the editions designed for contractors come with a set up guide. After the set-up, the user gains the ability to access features such as Custom P&L, which helps save money on payroll with subcontractors.
QuickBooks Key Features
Keep your profits in place- The customizable reports in QuickBooks for construction industry editions helps you stay on top of job costs and cash flow so that you can stay profitable through project changes.
Automate accounting tasks- QuickBooks construction job costing is easy to do with automated specialized billing, payroll and reporting of business needs.
Technical expertise is not required- You don't have to be an expert to make QuickBooks editions run smoothly.
---
FreshBooks - The Better Alternative to QuickBooks
FreshBooks provides a platform where Contractors can work smarter not harder. Freshbooks helps put time back in your day and uncover ways that you can be more productive and efficient. With Freshbooks you can easily track your team's time on jobs. Freshbooks also helps you send invoices to clients and respond to their questions straight from the work site. To make sure the business is thriving, the owner can track expenses and balance books too.
Try Freshbooks for Free >>>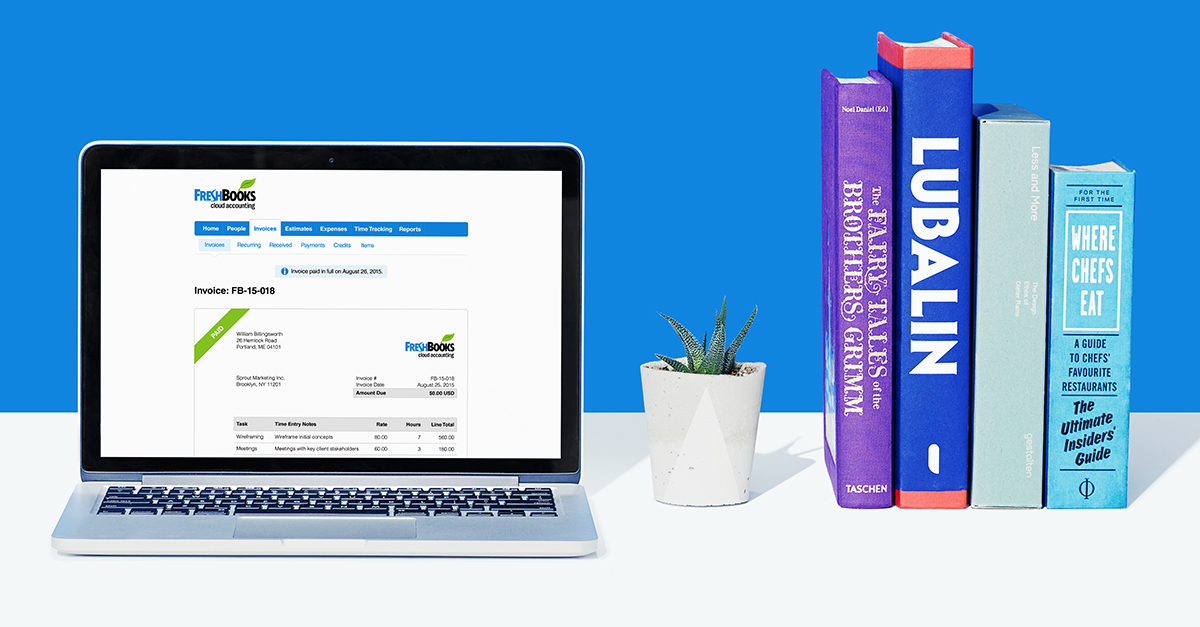 Key Features of FreshBooks
Time saving- With the ability to automate tasks such as organizing expenses, tracking time and following up with customers, construction businesses use the accounting software to make their billing effortless. This creates time to focus on more critical things.
Late payment reminders- On Freshbooks the user has the ability to get automated late payment reminders which saves them from keeping track of who's paid when.
Recurring Profiles- Freshbooks allows the user to set up a billing schedule to automatically charge clients' credit card in a secure way.
Try Freshbooks for Free >>>
Why Choose Freshbooks
The main reason a user should go for Freshbooks is its ability to track every second of their time. Since time is paramount in the thriving of business, it is important that business strive to achieve some organization. With Freshbooks a business owner has the ability to know how long each task takes. All one needs to do is start a timer and get an accurate time log which is added automatically to an invoice. With this action in motion, all the employees' productivity is gathered in one clear place.
Free Download or Buy PDFelement right now!
Free Download or Buy PDFelement right now!
Buy PDFelement right now!
Buy PDFelement right now!
Up to 18% OFF: Choose the right plan for you and your team.
18% OFF
PDFelement for Individuals
Edit, print, convert, eSign, and protect PDFs on Windows PC or Mac.
12% OFF
PDFelement for Team
Give you the flexibility to provision, track and manage licensing across groups and teams.
Contact us to learn more about the custom services we can do for you.