QuickBook is an efficient online accounting software that can be used to carry out bulk financial accounting and bookkeeping activities easily. The QuickBooks integration Api is an online integration of Cloud Elements which is a leading Api integration platforms and one of the best you can find around. The QuickBooks Api integration among other things makes it very easy for QuickBooks to connect with other financial platforms globally. This way, it gives its users easy access to these platforms. The notable features of QuickBooks Api includes:
The QuickBooks online Api allows users to be keep track of all customers and vendors activities not just only on the QuickBooks cloud, but on other cloud services as well.
Through its inbuilt uniform APIs, the QuickBooks Api is integrated and connected to other help desks, commercial and marketing services.
QuickBooks Api makes other integrations more simplified.
It requires that you spend less for custom and personal development.
The virtual data resources feature of QuickBooks online Api saves you the difficulty of meticulously mapping out data as it gives you a clear and concise view of all your financial data that is made available.
---
Freshbooks - A Better Alternative to QuickBooks Api
As time changes, so does technology and every other factor that governs human activities. Considering the high level of innovation taking into consideration modern technological advancements, Freshbooks no doubt is a far better alternative to QuickBooks Api. Going by the many review of users over time. FreshBooks is a better and more advanced accounting and bookkeeping software than QuickBooks. It has many features that are lacking in QuickBooks and are needed in the modern business world of accounting and bookkeeping. Let's take a look at some of these key features.
Try Freshbooks for Free >>>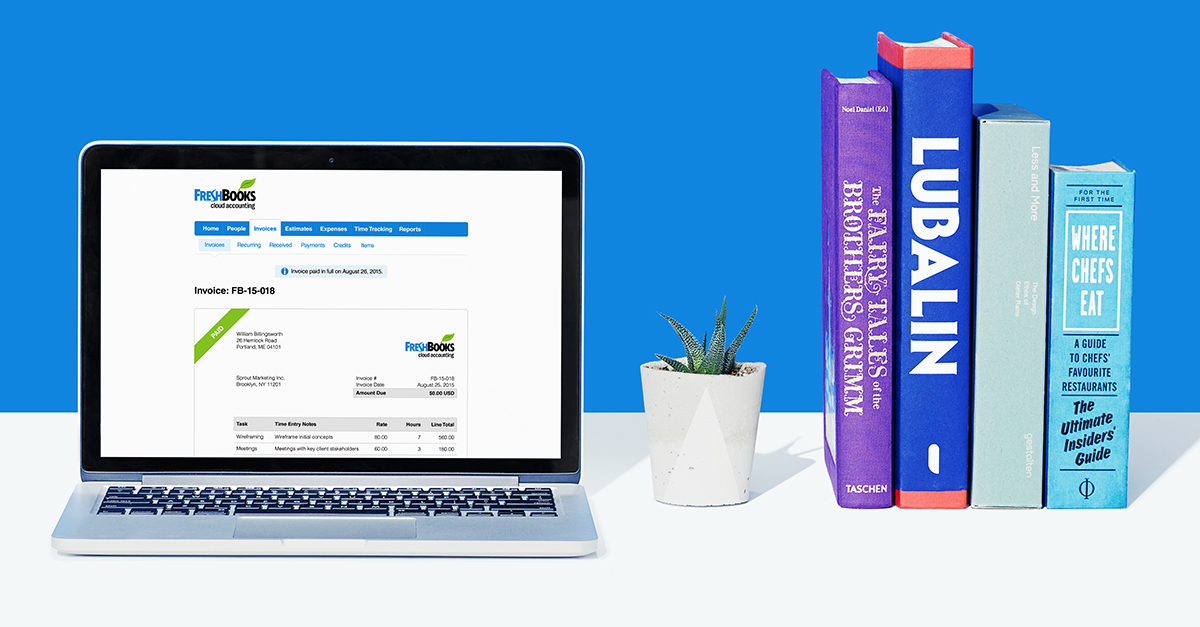 It makes it easy for business owners and entrepreneurs to easily streamline and keep track of customer's invoices and invoicing as well as their billable working hours.
It is well known for its ability to speed up business sales and improve the collection and branding of customers document to make it look very much professional and attractive.
It also is well known globally for its affordability and flexible price packages which is unlike any other accounting software you can find anywhere around. The price package of Freshbooks beats that of Zapier QuickBooks.
Try Freshbooks for Free >>>
---
Why Choose Freshbooks Api
It is not enough to convince that Freshbooks are a better alternative to QuickBooks Api, most importantly it is necessary to state reasons as to why you should choose Freshbooks Api above QuickBooks Api. Some of these reasons are:
It's pricing packages are cheaper and offer more attractive capital than the QuickBooks capital
It allows for the creation of customized invoices
Payments are made easy as it accepts credit cards
Customer's invoices can be easily tracked and maintained.
While it is possible for you to make use of QuickBooks online Api to do a lot of things, Freshbooks Api can help you do much more easily. It is affordable and flexible. Freshbooks Api is more in line with modern advancements in technology and constantly subjects itself to innovations.
Free Download or Buy PDFelement right now!
Free Download or Buy PDFelement right now!
Buy PDFelement right now!
Buy PDFelement right now!
Related Articles
All Topics