QuickBooks has done well for the small and medium businesses over the years. It contains the QuickBooks Accountant, which is a dedicated accounting package that has special features for accountants. The QuickBooks Online Accountant has been used more in recent times. In 2017, Intuit provided the QuickBooks Accountant 2017 and QuickBooks Accountant Desktop 2017. Any QuickBooks Accountant copy that is produced yearly comes with new or advanced features, thus making the management of businesses easier. Therefore, the QuickBooks Accountant is beneficial to your business.
Key Features of the QuickBooks Accountant
Core functionality- the simplified bookkeeping interface ensures that the financial transactions are well recorded.
Communication- you can send journal entries to your clients directly, through email attachments. Saves you time wasted in printing or exporting documents as PDFs
Usability- QuickBooks Accountant usability is good due to increased transaction speeds
Reporting- through QuickBooks Accountant you can easily generate graphs and reports automatically.
---
FreshBooks - A Better Alternative to QuickBooks
FreshBooks is said to be the better alternative to QuickBooks because it has several advantages, aside from being usable by a larger crowd than QuickBooks'. With FreshBooks, you are capable of working from the location of your choice, whether it is a coffee shop or on a mountain top. FreshBooks mobile apps enable you to keep your fingers on the flow of your business at any time, anywhere. Due to this easy connection, you are not far from your clients and so your accounting is taken care of accordingly. Therefore, you are also capable of responding to clients' questions as you travel because the conversations seem to be at one place.
Try Freshbooks for Free >>>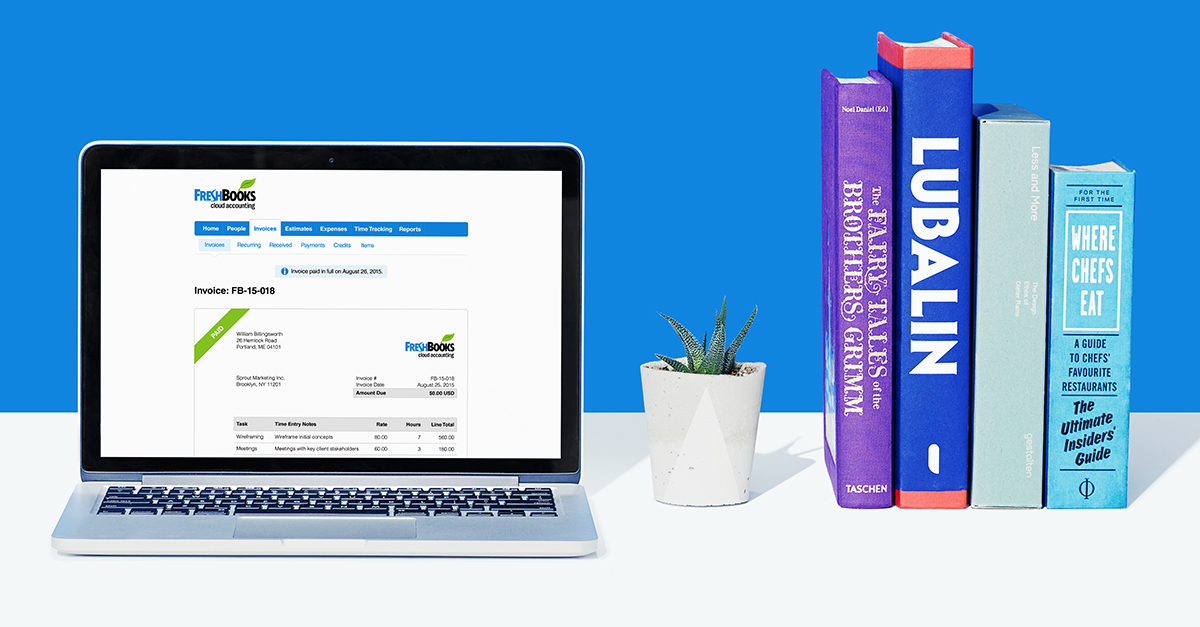 Key Features of FreshBooks
Easy invoicing through automation of the recurring invoices and smooth arrival of contractors invoices
Expense tracking using the expense tracker
Maximization of productivity in the business through time tracking
Easy project management
Report making
Consistent connection
Try Freshbooks for Free >>>
Why Choose Freshbooks
There are multiple reasons for choosing to use FreshBooks as the main accounting software for your business. Among its key features is the consistent connection that takes place through mobile apps. So you should choose FreshBooks due to its responsive mobile design. The FreshBooks mobile apps enable you to stay connected and thus continually manage your business regardless of your location. If you own any Android or iOS devices, then you can send and create invoices, communicate with clients, photograph receipts and manage expenses on the go, among other functions. Your data stays secure too and so you can transact at ease.
Free Download or Buy PDFelement right now!
Free Download or Buy PDFelement right now!
Buy PDFelement right now!
Buy PDFelement right now!
Up to 18% OFF: Choose the right plan for you and your team.
18% OFF
PDFelement for Individuals
Edit, print, convert, eSign, and protect PDFs on Windows PC or Mac.
12% OFF
PDFelement for Team
Give you the flexibility to provision, track and manage licensing across groups and teams.
Contact us to learn more about the custom services we can do for you.
Related Articles
All Topics