Whether you're a person working in an office or a Paralegal student, sometimes to collect information and statistics, you need to convert PDF files to editable Word documents. In this article, the simple solutions for how to convert PDF files to Microsoft Word documents are introduced to you. Hope they will make it easier to convert PDF to Word documents for you.
Want the best tools to convert PDF files to word? Well, read on to find out.
Step 1. Open PDF File

Once you've launched the application, just click on the "Open File" and select the PDF you need to convert to Word. You'll be prompted to open the PDF file. After doing so, the file will be opened in a new edit window.

Step 2. Choose "To Word" option

When the PDF file has already been opened, you'll be shown options for editing, adding image, text, or link. Just click on the "To Word" button on the Home window. You'll be directed to the PDF to Word conversion window.
Why to Choose PDFelement 6
1. Easy to install and use
There are no technical details involved here. All you need is visit PDFelement's website and download the software, which takes a few minutes. Installation is smooth and is often completed without any glitch. Since you'll almost be directed in every step of the process, ease of use is completely out the question.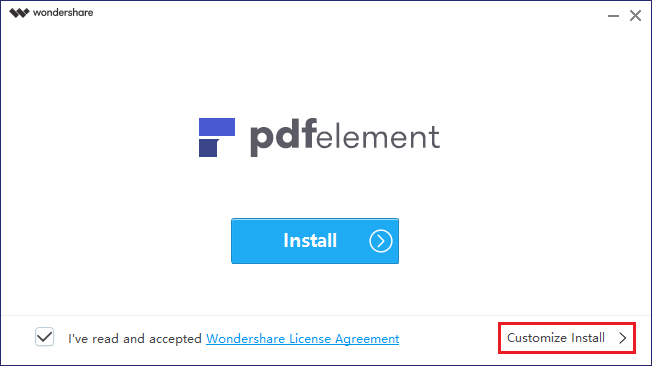 2. Smarter and faster text conversion
It has a robust editing engine that empowers computer users to edit any of their documents, similarly to as they would in MS word without losing the formatting.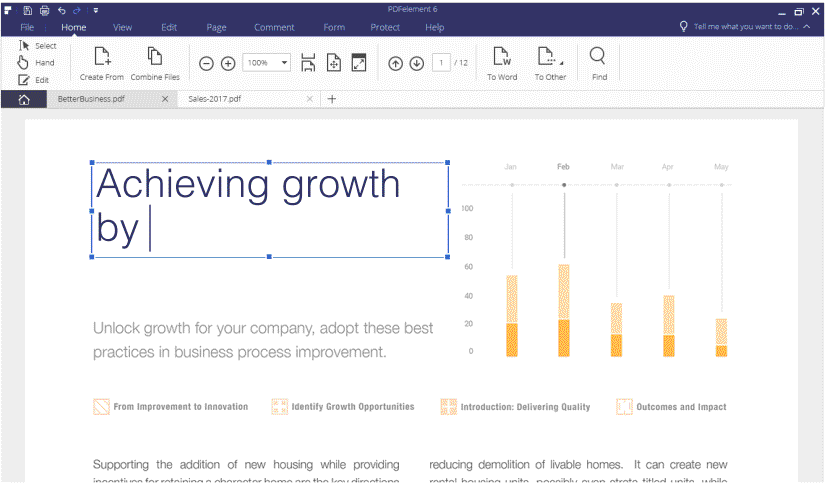 3. Extracts and converts PDF documents
Basically, your converting possibilities are unlimited. You can easily convert all your files to images, HTML, Microsoft docs, etc. You can also decide to split your files into other smaller documents using different formats, and save them in your preferred locations.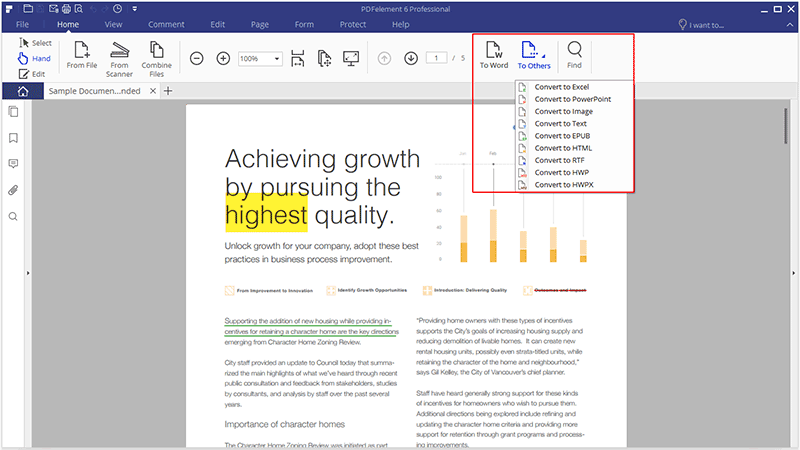 4. Exports data from scanned PDFs
Manual data entry can be tedious and even cause errors. With PDFelement 6's combined OCR technology and Data Extraction, you can quickly and accurately export all the data from hundreds of scanned documents or forms.
5. Useful privacy and storage features
With the text redaction tool, it's extremely easy to back out sensitive content in order to prevent others from seeing your most confidential data.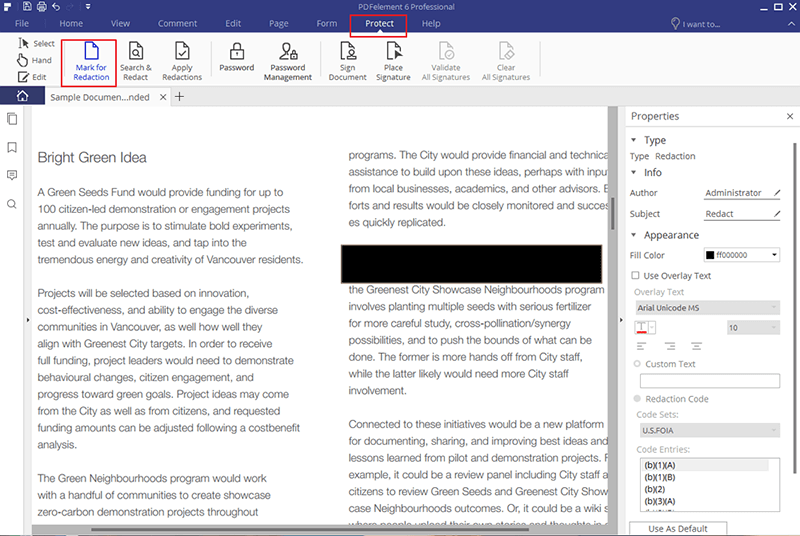 6. Recognizes multiple languages
The application supports about 26 of the commonly spoken languages when it converts the scanned documents or forms into editable texts. For international companies doing business in many countries, this is certainly a useful feature.
7. Customization
The software gives companies the chance of creating their own forms with checkboxes, buttons, and text fields. But if you want to facilitate this process; it would be best that you have a list of premade templates by hand. Additionally, the application makes it very easy to turn scanned forms or documents into fillable and operable files. You can then export the file to in the format you want.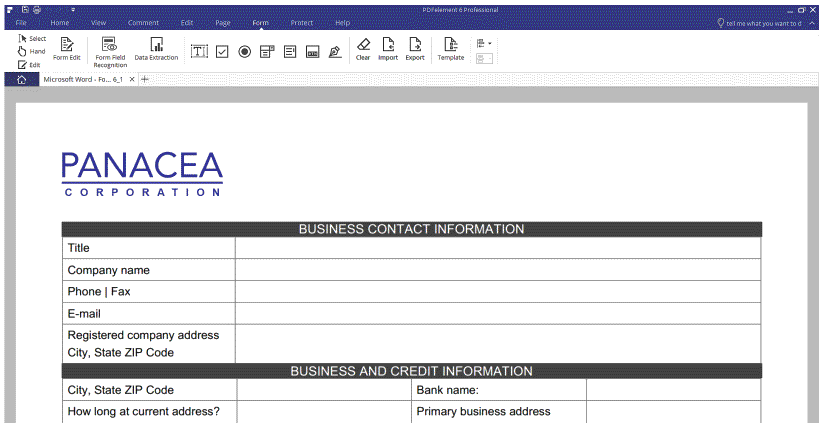 Detailed Information of Different PDF to Word Tools
1. Convert PDF to Word with OneNote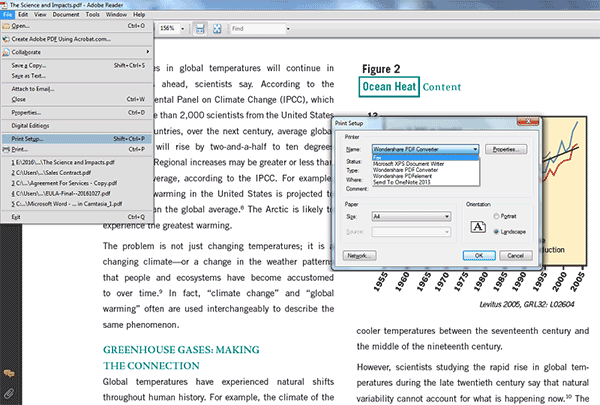 This is one of the best note-taking software out there, designed to be used on phones, tablets, and computers. It is commonly known to help users in creating to-do-lists, capturing ideas and setting reminders. The good news is that you can also use it to convert your PDF file into word format.
Step 1: Open the PDF file using Adobe Reader.
Step 2: On the "File" menu, click on "Print".
Keep in mind that other third-party applications might have different interfaces as compared to the Windows interface. The print commands may be in different locations.
Step 3: While in the Print Dialog option, choose the "Send to OneNote" as the printer and then click on "Properties" so as to open the printing preferences.
Step 4: Specify the page size and orientation that you need. Once you're satisfied with the setting, click "OK".
Step 5: Now click on the "Print" option. Upon doing so, you'll send the file directly to OneNote.
2. Convert PDF to Word with Adobe Acrobat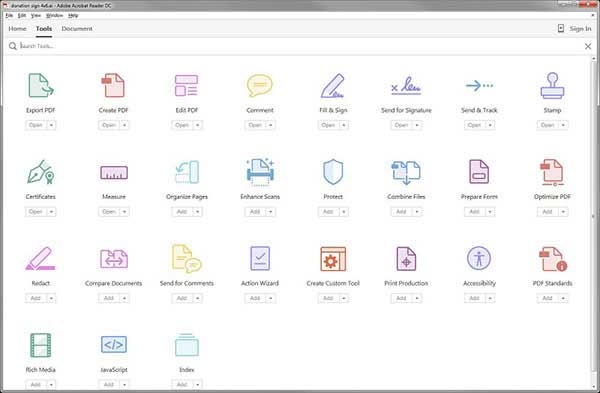 Adobe Acrobat is one of the best software that enables users to send well-formatted documents that contain very distinctive colors, graphics, typefaces, and photographs. These documents can be created on users' computers to other computers, regardless of the operating system, hardware platform, and application program responsible for creating the originals. Check the detailed guide of converting PDF to Word in Adobe Acrobat.
Step 1: Download and run the Acrobat in your computer, and then open the PDF document you would like to convert. If you don't want the PDF file to automatically open in acrobat, you can change the settings to your preferences.
Step 2: Click on the Export PDF option just in the right-hand pane.
Step 3: Select the ideal Microsoft Word format you want to export, and then choose Word Document.
Step 4: Now click export.
If your files have any scanned text, the program is uniquely designed to automatically run text recognition during this step. Even though this doesn't always happen, the text recognition is an ideal solution for the most legible text. Just be sure that you'll need some quick text formatting in your new word document.
Step 5: Name the new word document and save it where you find appropriate.
3. Convert PDF to Word with Nitro Pro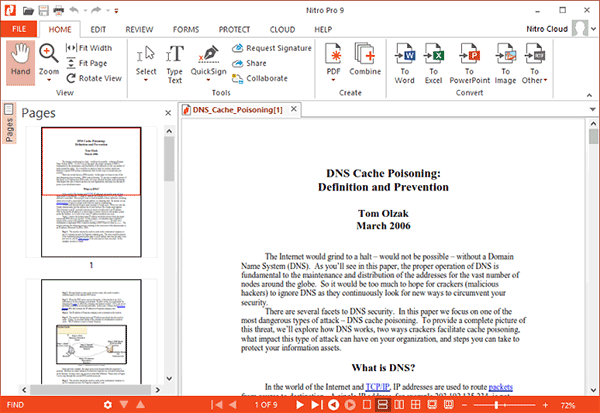 Nitro Pro, the desktop software is designed to facilitate the conversion of your PDF files to Word documents. Put it simply, it is the ultimate digital documentation solution. With this app, you can create, edit, sign, merge, review and protect files, check the below guide of using Nitro convert PDF to Word..
Step 1: Download and install the application. Make sure your computer runs on both Windows XP, 8, 8.1 or 7 versions, and that it has a processor of 1 GHz.
Step 2: Open the application and go to the "HOME" window section. You'll see the "CONVERT" menu.
Step 3: After opening the "CONVERT" option, just select the file format in which you'll want to convert the PDF, and then click the corresponding button.
Step 4: You'll need to select the files to convert. Once you're done, simply click on the "Convert the PDF" button and the app will convert the file to word document.
4. Convert PDF to Word with ABBYY FineReader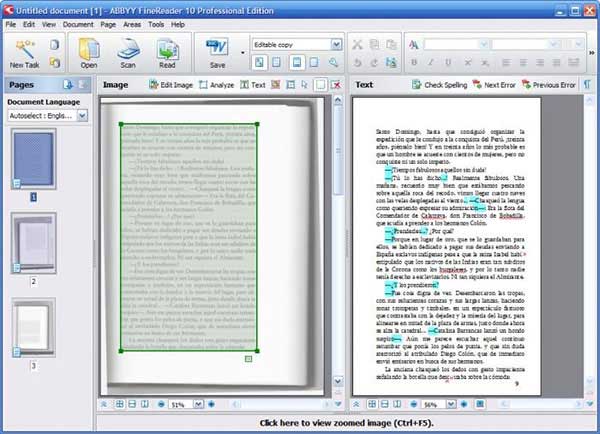 ABBYY FineReader is simply an all-in-one OCR and PDF software that modifies the crucial information locked in paper-based documents, as well as PDFs.
Step 1: Download and install the application
Step 2: Configure the ScanSnap settings. Make sure you change the application to "ABBYY Scan to Word".
Step 3: Click on the application settings to configure the settings in the ABBYY window.
Step 4: Check the boxes to keep the line breaks.
Step 5: Click on the "OK" button to close the window.
Step 6: Finally, click on the scanning tab.
5. Convert PDF to Word with Foxit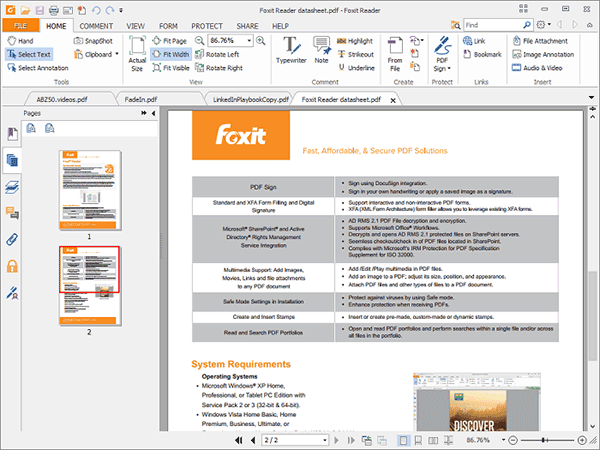 The Foxit Reader is a multilingual freemium PDF tool developed by Foxit Software Incorporated. It is a tool that can do everything from creating to editing to even signing and printing PDF files – just like you do it in Word. The Windows version of this tool, Foxit PDF to Word enables the conversion of files from PDF format to Word format, among many other features offered by it. The Foxit reader PDF to Word conversion is a simple task that can be easily done by following a few steps and guidelines. This PDF to Word converter is extremely handy.
Check the full guide of using Foxit convert PDF to Word.
6. Convert PDF to Word with Smallpdf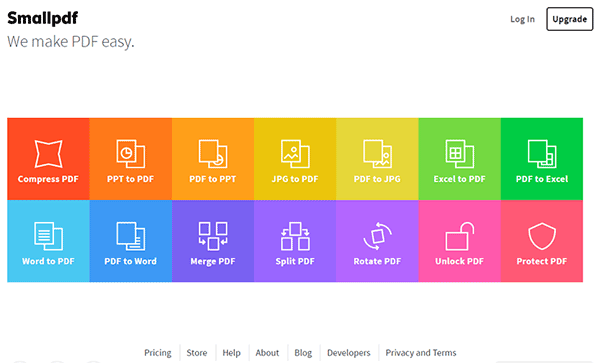 Smallpdf provides you with the best free PDF to Word conversion tool online, which makes converting the PDF to Doc files incredibly easy. You don't have to download any software, or change the settings. Also, your files get deleted an hour after completion of your conversion.
Step 1: Upload your PDF file on Smallpdf.com by clicking on the blue button. Alternatively, you could drag and drop the contents into the area.
Step 2: Wait until the conversion is completed. In fact, it only takes a few seconds or minutes.
Step 3: Download your word file and save it in your preferred location.
7. Convert PDF to Word with ZAMZAR
Zamzar is one of the best free online file converters, which was created by Mike and Chris Whyley. With this online software, you can convert your PDF files without downloading any application tools.
Step 1: Select the PDF files or URL you need to convert
Step 2: Click on the "Convert files to" and select the docx format.
Step 3: Fill in your email address. This is where you'll receive the converted word document.
Step 4: Click on the "Convert" button. After the conversion is completed, you'll receive a URL from where you can download your file.
8. Convert PDF to Word with AddPDF

AddPDF is an application that's designed to help you join several PDF files into one multipage PDF file. Also, you can simply use it to split the multipage PDF files into several one-page PDFs.
Step 1: Drag your PDF files into the app.
Step 2: Rearrange them using the drag-and-drag.
Step 3: Click on the "Split" or "Add" button to split or combine them.
Step 4: Add transparent watermarks to each of the pages using the "Alpha" control and "Stamp" button.
Why Need to Convert PDF to Word Format
Portable Document Format (PDF) files have, without a doubt, become part of our life and work. Whether you're a Paralegal student or simply working in an office, collecting information and statistics often requires use of PDF. Nevertheless, there are scenes you'll need to convert the PDF files to word documents for further intentions. Well, here's the list of 10 scenes.
1. Edit the document
PDF is a great tool for sharing documents, however, sometimes it can be a real hassle. For instance, you've received a PDF file containing form data, only to discover that your reader program is not compatible with the original format of the document. The editing capability for the document is turned off, meaning you'll not be able to complete any of the fields. If this happens, the best course of action is to convert the PDF to word document. It will enable you to manipulate the document, as well as the formatting.
2. Unavailability of a PDF Reader
PDF files require a reader. You won't be able to access data in the PDF document without installing the program in your computer or mobile device. And even though Adobe readers are readily available online for download at no cost, they can take some space in your hard drive. If you're using a mobile device that does not support adobe reader, it's almost impossible to read the PDF files. But by converting the files into word processing document, you make them easily accessible to the recipients.
3. Screen readers
A screen reader, also known as voice output technology, is a software program that's designed to help the blind or visually impaired users to read the standard text displayed on the screen. Well, the screen reading tools that the legally blind people use are, often than not, incompatible with PDF. But with word documents, they can easily read through the texts without reservations.
4. Retype in a new Word
Imagine you have a long PDF file with all the contents you need for your project, and you need to make slight adjustments but the document cannot be edited freely. Of course, you wouldn't want to type all the words you need from the PDF file in a new word document. That can prove to be a daunting task, and even time-consuming. Therefore, you'll need to convert the PDF document to word file to be able to get the contents in the earliest time possible. It is the easiest and efficient way to reuse PDF contents.
5. File reduction
Sometimes there can be several pictures and graphics in your PDF, making the file a little bigger for your purpose. If you want a smaller-sized file, you can delete the images and graphics, and then convert the document into word file.
6. Easy printing
Keep in mind that, you'll first convert the PDF document into readable word form before printing it. This will certainly help ease the way to printing. Just so you're aware, printers are less friendly to more complex PDF documents and friendlier to easy documents like Word.
7. Time saving
Extracting images and files from PDF to word manually is undeniably a time-consuming task. For instance, you will either need to recompose─ formatting, copping & pasting the contents in the PDF file into an easily and readily available form. Using PDF converters definitely ensures that you get to enjoy faster reformatting.
8. Cost-efficient
Surf the internet and you'll find hundreds of free PDF tools to help you convert your file to word. So there's no need to break the bank to buy an ultra-expensive adobe Acrobat. But just in case you want to extract texts or images from highly restricted PDF files, you can fork out some money and purchase a more affordable converter tool.
9. Ease of use
Many people around the world have been using Microsoft Office for several years now; therefore, they have a good command of Microsoft Word. They always find it much more convenient than PDF.