Nitro Pro is considered to be one of the most popular PDF converters, for its easy to use interface, flexibility and features. Nitro Pro can convert PDF to PPT & PPTX files easily. Also with the inclusion of Nitro cloud, collaborating and converting PDF to PPT & PPTX files online is achieved. In addition, it also allows multiple users to work on it at the same time..
Convert PDF to PowerPoint with Nitro Pro Alternative
Despite the multiple features and advantages, Nitro Pro also lacks in certain features like it does not have a version to support Mac. Try PDFelement, it will solve all your PDF needs.
This Nitro Pro alternative can help users convert PDF to PPT, PPTX, Word, Excel, Text, Images, HTML etc. Besides, it can also help users to edit and annotate PDF files without compromising style and formats. Of course, it also has features to sign, protect, redact, share PDF files. The following are steps to convert PDF to PPT/PPTX.
Step 1. Open PDF File
Click "Open" on the Home window and select the PDF file you want to convert to PPT & PPTX.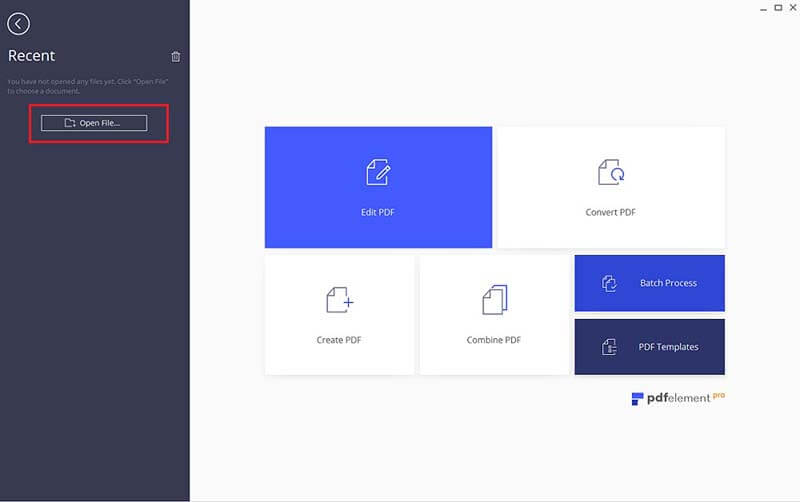 Step 2. Convert to PowerPoint
Under the "Home" menu, there will be multiple options, please choose "Convert to Powerpoint" option in the "To Others" drop down list.
Step 3. Convert PDF to PPT File
The system will open a dialog box where click on the button marked "Add Files". You can also select "Page Range", and "Browse" to set the convert path.
Once you have given the details, you can tap on the button "Convert" for the conversion to happen. You can either convert single or multiple files or selected pages from a file.
Comparison between Nitro Pro and PDFelement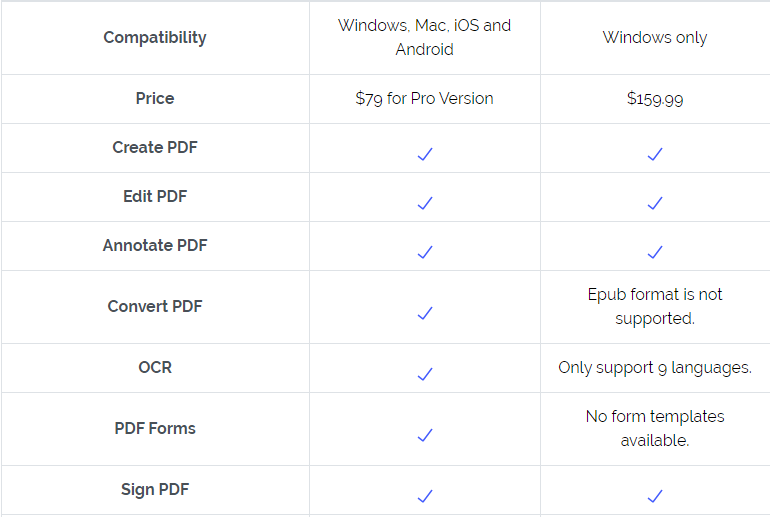 ---
How to Convert PDF to PPT/PPTX with Nitro Pro
1. After opening Nitro Pro, you will see a tab, a tab that appears as Convert under the main menu. Under this group, you will see several conversion options like To word, To excel, To PowerPoint, To other and To PDF/A. Click on "To PowerPoint".
2. The system will then open a dialog box where you can find a button named "Add Files." Tap on it and choose the PDFs that you want to convert to Power point.
3. You can also select the folder where you want the converted PDF to be saved into by clicking on the drop down marked "Folder" under the Output section.
4. Click on Convert button at the bottom. Now the system will open the converted power point file from your system for you to edit and use.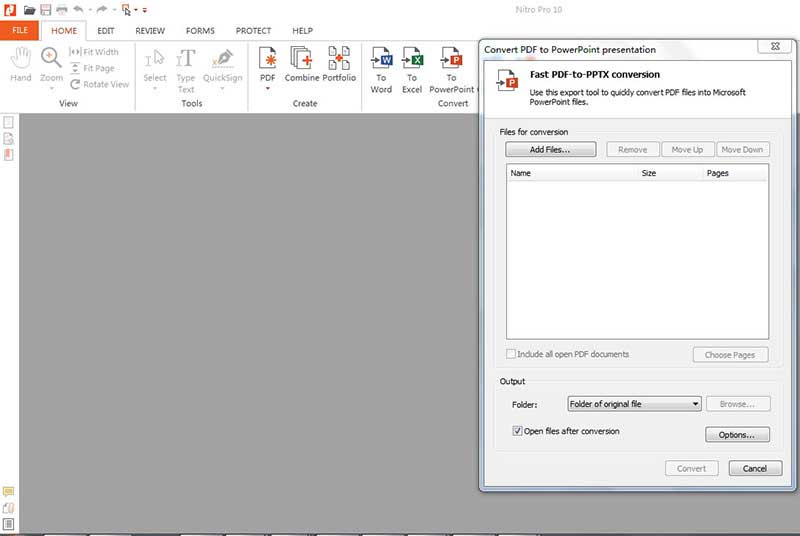 ---