2 Ways to Unencrypt PDF Files
There are times when encrypting PDF files become inevitable especially now that the world is becoming more dangerous that envisaged because one needs to protect a sensitive data and one way of doing it is to encrypt PDF files. However, encryptions become inconveniencing at some point. For example, sending an encrypted PDF file to an employee will require that it is removed before it can be accessed. This is why it is important to unencrypt PDF documents and fortunately there are some ways to do this successfully as we shall see in this article.
Method 1

Remove Encryption from PDF Using Wondershare PDF Password Remover
One method that can be used to unencrypt PDF files is using Wondershare PDF Password Remover. It is one of the best methods to unencrypt files because it is an easy to use security remover which will help users unencrypt PDF protections as well as removing restrictions on editing, printing and copying. The good thing about this super password remover is that it is not only powerful but has an intuitive interface which makes the process simple without any iota of confusion.
Besides, Wondershare PDF Password remover utilizes just 2 steps in removing passwords and permission. Below is the step by step guide on how to unencrypt PDF files using this Password Remover.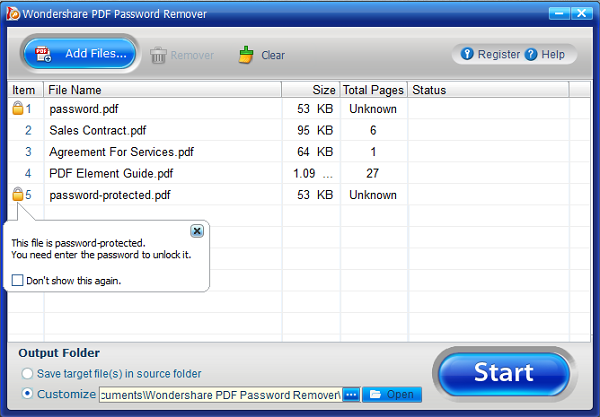 Step 1. Import PDF Files
The first thing to do is to import PDF files. There is an opportunity to upload up to 200 PDF files at a time. However, to import the PDF files, click "Add Files". But if you want to upload files in batches, you can click the folder icon and import all files in the folder. Another way this can be done is to use the drag and drop option to import the encrypted files.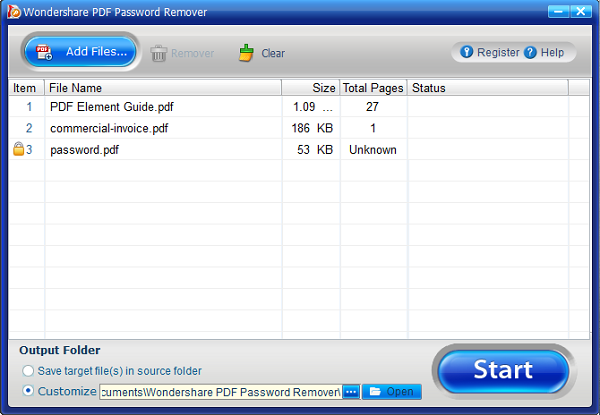 Step 2. Remove Restrictions
When there are no locks appearing on the PDF item bar, it then means it is protected from editing copying and printing. Clicking the "Start" button can remove the restriction. However with a lock, it means there is a protection of the PDF from opening. In that case, enter the password and unlock the PDF file first before clicking on the "Start" button.
Method 2

Unencrypt PDF in Wondershare PDFelement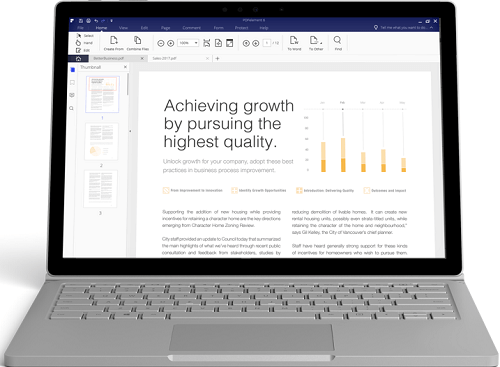 Alternatively, you can use Wondershare PDFelement to remove password on your PDF file. In this case you will have to convert the PDF file to other supported out put formats. Moreover, this software is also a PDF creator, editor, converter, and a PDF viewer. It is a fully featured tool that is equipped with all PDF solutions. That being said lets us clearly have a look at its main features.
Wondershare PDFelement manipulates files to other formats like Word, Excel, PPT, EPUB, HTML, Rich Text, Plain Text and image of different formats.
It offers you different editing tools that allows you modify images, alter pages, change texts, edit font size,
It allows you manage your PDF files by add watermarks, add annotations, add bates and numbering, add headers and footers, stamps, links and much more.
It can also redact PDF files and hide sensitive texts and pages.
It has a powerful multilingual OCR plug-in that makes scanned PDF files editable and searchable.
Just like Wondershare Password Remover, you have to install this software to your PC. This tool is available on Wondershare product page at a friendly price. You can also try out the free trial version. Once you have installed and opened it you can now go through this guide.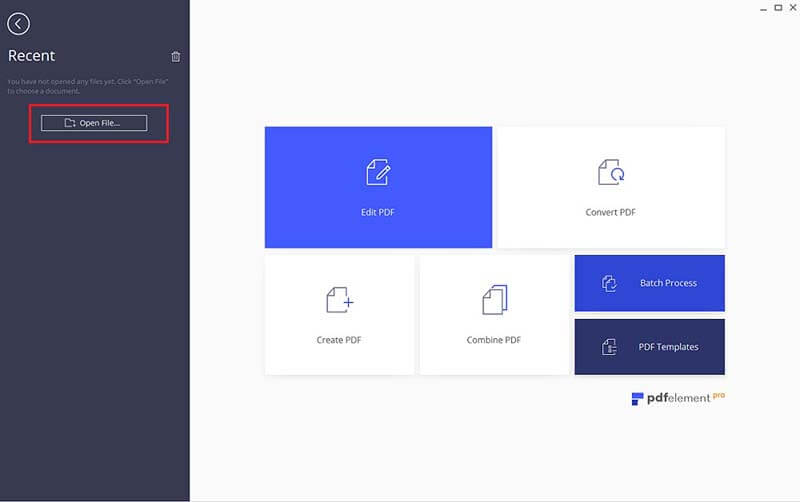 Step 1. Import PDF
PDFelement has a simple user interface and you will not struggle using it. On the Home window click on "Open File" and upload the locked PDF file. You can also upload files by click on "File" on the main menu and click on "Open" to select the PDF file.
Ask the Community
Still get confused or have more suggestions? Leave your thoughts to Community Center and we will reply within 24 hours.