How to Print Protected PDF
Are you aware that some PDF files are restricted from printing? Yes don't be surprised, PDF owners create the PDF file and protect them from being printed by unauthorized person. To get the permission printing you need to get in touch with the owner so that he or she can give you the encryption key. If you do not know how to get this owner password what will you do? Take it easy since this article offers you a solution to print protected PDF.
Part 1

The Program for Printing Password Protected PDF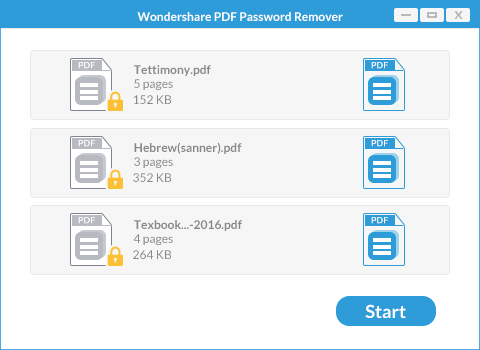 Still looking for super-fast PDF unlocker to decrypt PDF from printing? Wondershare PDF Password Remover is the right tool for you, which allows you to remove decrypt files that have been protected from, printing, editing and copying. It supports batch decryption of files. You can upload multiple files for decryption at a time.
Part 2

How to Print a Password Protected PDF
Step 1. Import Locked PDF
Once you have opened the software on your computer, you need to upload the PDF that you want to decrypt. On Windows click on the "Add Files" button and select the PDF files you want to decrypt. It also allows you to drag and drop protected PDF files to the program.
On Mac, you can quickly upload files to the program by dragging and dropping them to the program window.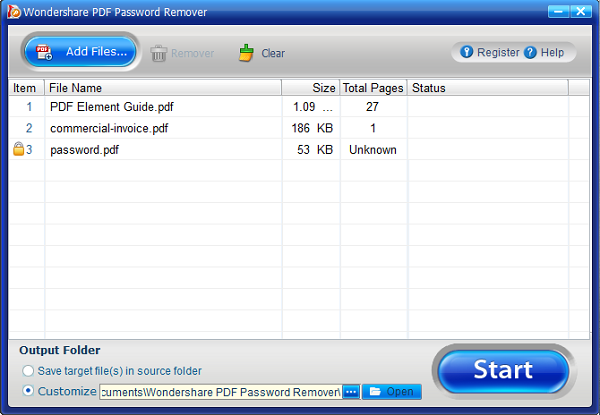 Step 2. Remove PDF Print Protection
When a lock appears at the left of the uploaded PDF files, then it means it also contains restricted from opening. Therefore you need to unlock it first by entering the correct password. If it does not contain the lock then it means it is only restricted to copying, printing and editing. Therefore, proceed and click on the "Start" button on both Mac and Windows OS.
Step 3. Print PDF after Unlocking
The decryption process will begin immediately. Bravo! You can now copy and print the PDF file with ease using any PDF tool.
Ask the Community
Still get confused or have more suggestions? Leave your thoughts to Community Center and we will reply within 24 hours.