In so many ways, iOS 11 feels like a completely new operating system, especially when you use it on iPad. Apple always makes an effort to bring some exclusive features to its tablet computer, and this year it is no different. When you look at all of the new features Apple teased for iOS 11, it seems like the company is making sure iPad users are satisfied. You will definitely need some time to get used to all the new features and love it.
iOS 11 Exclusive Features for iPad Users
1. The New Dock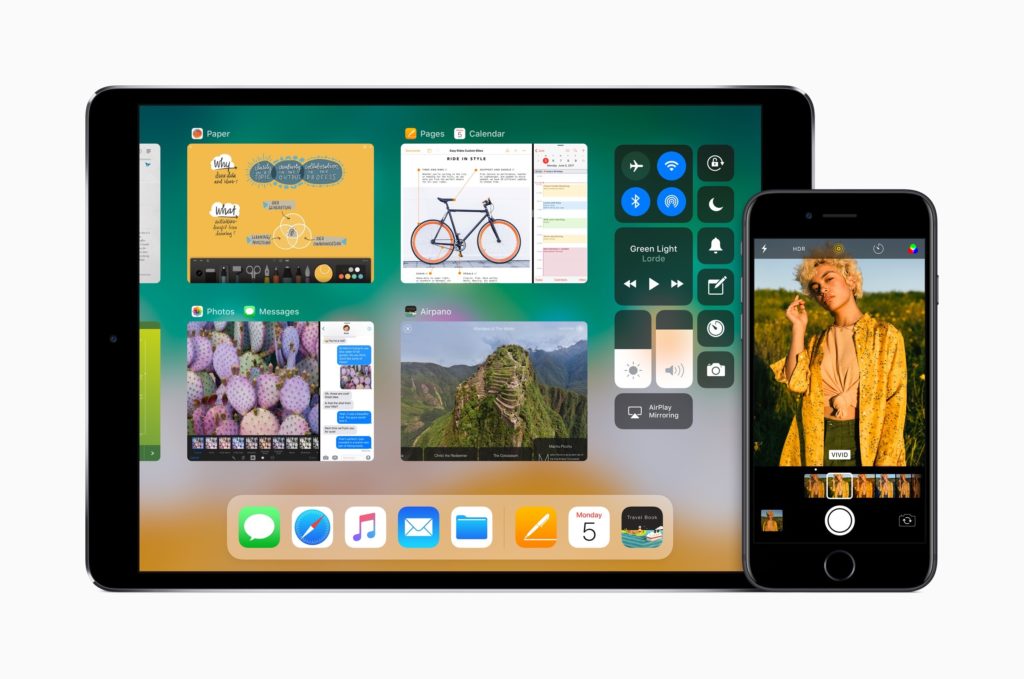 The first thing you will notice once you install the new iOS 11 is the bottom row of your screen. The iPad now has a macOS-like dock. You can add several apps in the dock and pull them up just by swiping your finger from the bottom. The best part about this new feature is it works while using applications.
There are two ways apps go to the dock. One is by "most recent", and the other is by adding apps by yourself. You can always change the option. Go to General > Multitasking and disable "show recents". By doing this, you will see only apps you've added to the dock.
As for the user experience, you can now tap and drag any icon. For example, let's say you want to check your new messages. Tap and drag the messages icon and open it up in your messages application. Check your messages, and then dismiss the app. You can now go back to full-screen app.
If you need to use two applications in the same time, you can use them with split-view. More on that later. But one thing you'll notice is you will rarely go back to the home screen. The iPad now feels like using a computer. You just do not go back to desktop. Instead, you switch between apps.
---
2. App Switcher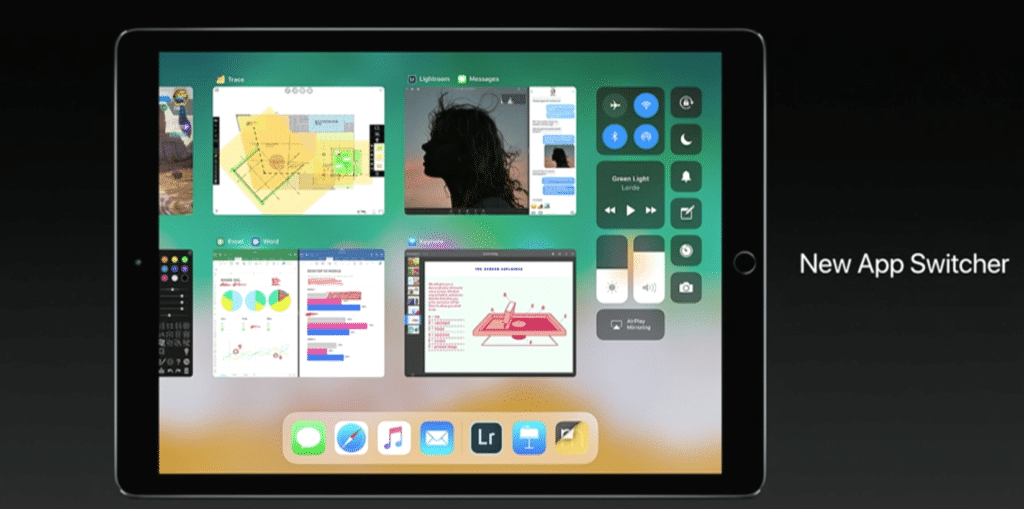 Speaking of switching apps, iOS 11 comes with a new app switcher. To use the switcher, drag your finger from the bottom edge of the screen even more. You will get a new view with thumbnails of most recently used apps and spaces.
Generally speaking, Apple introduced a new drag-and-drop gesture that is system wide. However, some options work only for the iPad.
And as with other new features, it will take some learning and adjusting to the new system. What you will notice is that you will hold your finger on a file, and all while pulling up the dock with your other hand. If you have ever watched Minority Report, this is how you will use the iPad once the iOS 11 is here.
---
3. New Keyboard for iPad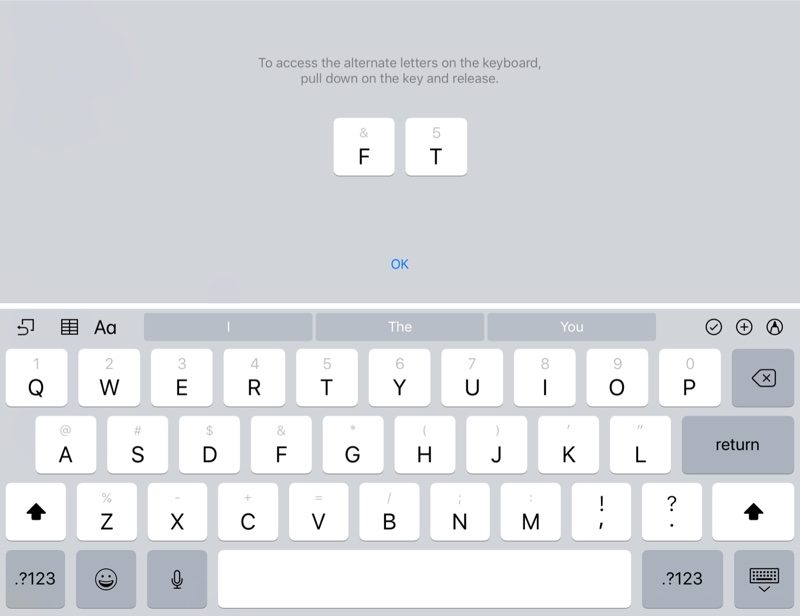 Another small, but very important change is the keyboard for iPad. In iOS 11 it is way easier to switch between letters and numbers. Just drag down on a key, and input the secondary symbol instead of the letter. What this feature does is save you time. Before, you needed to tap a dedicated key, and switch between keyboards. Now, you can do that much easier.
---
4. Manage Split-screen Apps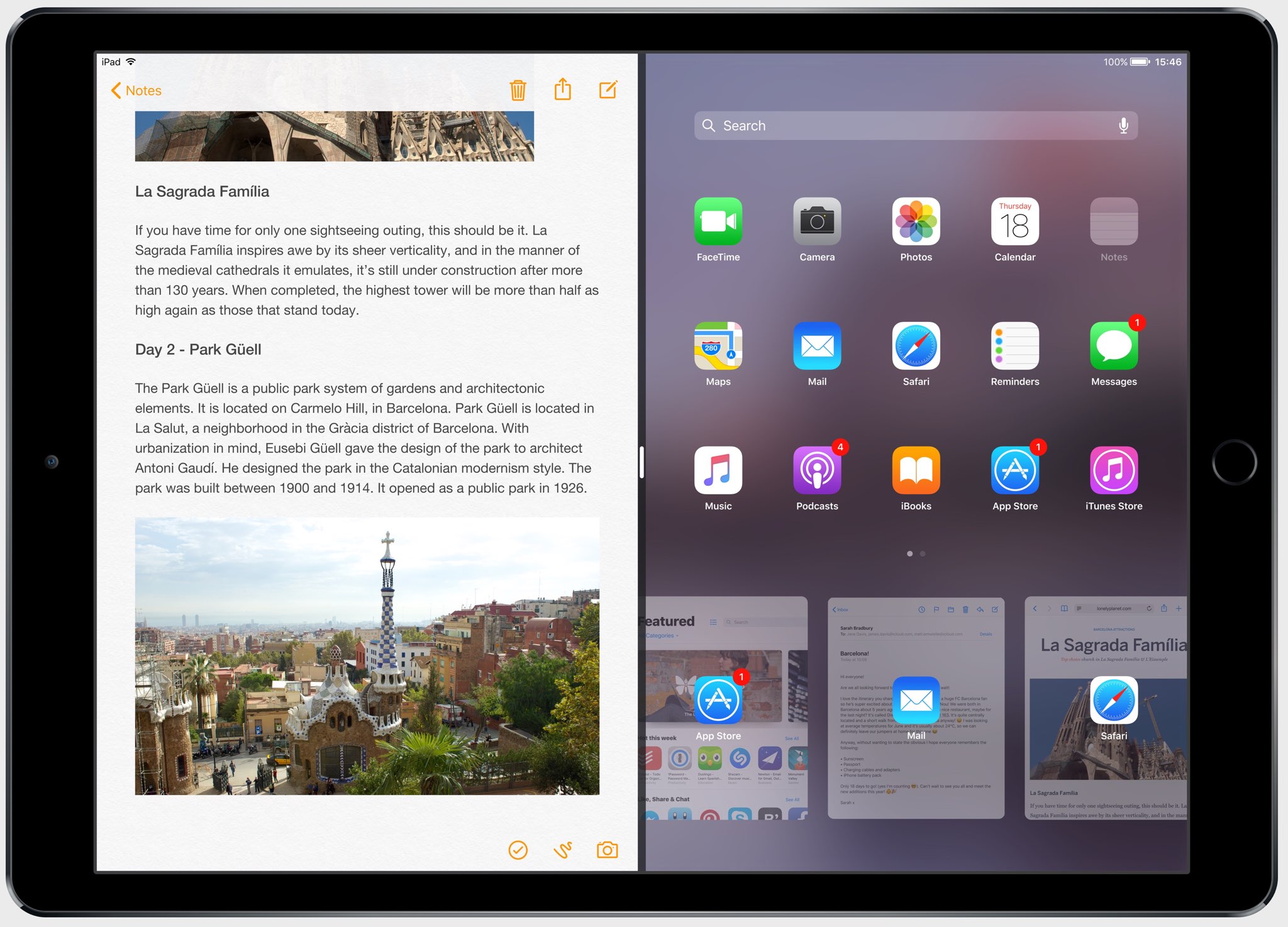 Split screen is a useful tool to have to keep your email inbox in sight while you are browsing the internet. Let's be honest, split-screen is mostly designed for business users. You can watch your inbox while working on a document in Google drive.
That being said, Apple wants to make switching between documents easier. The new app switcher preserves your app pairings. For example, if you exit both apps and return to the home screen, you can later open both apps with a single tap from the app switcher. And it works when you open a different app as well.
---
5. Apple Pencil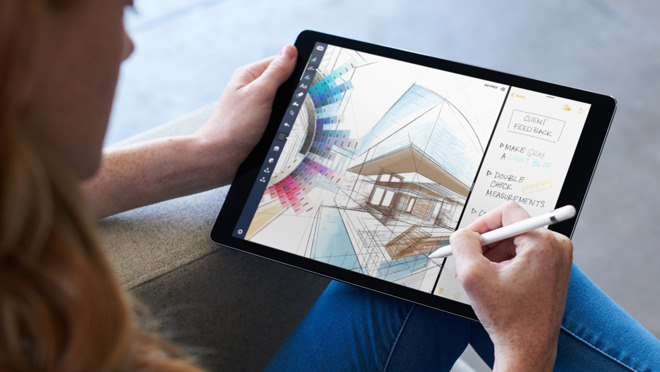 You can safely say that Apple is making the Pencil finally useful. There are so many new features linked with the Apple Pencil. For example, you can search for handwritten text through the search field.
The notes application recognizes when the pencil tip touches the screen, and then makes room for writing notes automatically. When you take a screenshot, you can mark up the page and then share it as a PDF. But most importantly, Apple has added its own document scanner, making it easier to sign documents with Apple Pencil.