Common Problems of iOS 10
Apple released the public beta for iOS 10 in July, and many users rushed in to update their devices in a way to take a look at the new operating systems first hand. Naturally, every new operating system has a few bugs, errors and problems. And when it comes to Apple, problems are plaguing the early version of the OS. The new iOS 10 is not an exception, with users already reporting several problems after they've updated their iOS device. Luckily for you and them, there is a solution and a fix for every problem. Let's take a look at the common problems users have reported so far, and how you can fix those problems yourself.
Common Problems of iOS 10 and Solutions to Them
1. The Famous Error 14
If you've been using Apple products for a while, you know that Error 14 is "infamous" problem every new operating system reports. For those of you seeing the problem for the first time, Error 14 is basically a message that says that your iPhone or iPad could not be restored. The message says that "unknown error occurred (14)". There hasn't been an official fix announced for this problem so far, but there are few things that you can try to solve the problem yourself.
Backup your phone before installing iOS 10, and then clean restore of the latest version of iOS, which is 9.3.2
Check your USB device, or you can try and use another device
Last, but not least, you have to make sure that latest version of Xcode 8 is installed on your Mac computer
2. Software Update Failed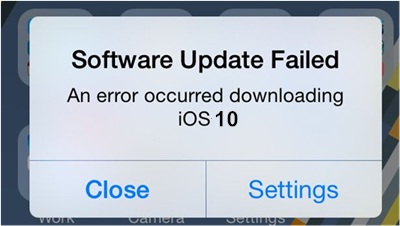 Another problem you should be familiar with if you've used iPhone for a while is that installing new operating systems can be a tricky challenge. Sometimes, you can get a message like "Software update failed" after you've waited for few hours for the new OS to be installed and updated. Why this happens? Because once a new OS is released, millions of users are trying to install it at the same time, essentially overloading it. What can you do?
Start by waiting a day or two for updating your phone after the beta is released. This will help you avoid the overloaded bandwidth and make sure you can install the new OS smoothly
You can always reboot the iOS device and your WiFi router and start the process again
Sometimes, all it takes is resetting network settings to default. To reset the settings, you need to go to "Settings > General > Reset > Reset Network Settings"
Last, but not least, the safest way to ensure you avoid this problem is by updating via iTunes, not by over-the-air method
3. Verifying Update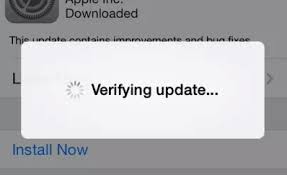 Another common problem is that your device might get stuck on the screen with a message "verifying update". According to iOS 10 troubleshooting, this is what you need to do.
Lock and unlock your iPhone by pressing the power button. Do this for several times, at least five is recommended
Hard reboot or hard reset your phone by holding the "Home" and "Sleep/Wake" button simultaneously. Release the buttons after your screen turns off. You'll notice the Apple logo appearing, this is the moment when you need to release the buttons
This message often appears when you are trying to upgrade your iPhone over-the-air. To solve the issue, switch to iTunes for manually upgrading your iPhone to iOS 10
4. Stuck on the "Slide to Upgrade" Screen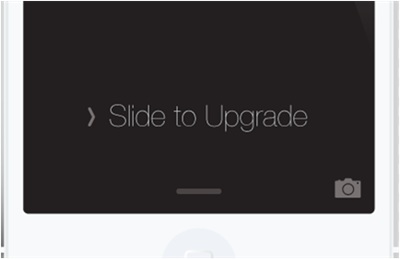 Your phone can get stuck on verifying update, or on the "Slide to Upgrade" screen. In any case, you ought to do something about it. Here is what you need to do.
Connect your Apple device to a Mac computer and launch iTunes
Press the "Home" and "Sleep/Wake" buttons, hold for 10 seconds until your device is detected by the computer
Restore your device to the backup you made before installing iOS 10 upgrade. You can also click "Back Up Now" to make a backup of your device from this point and restore it via iTunes
5. Battery Dies Fast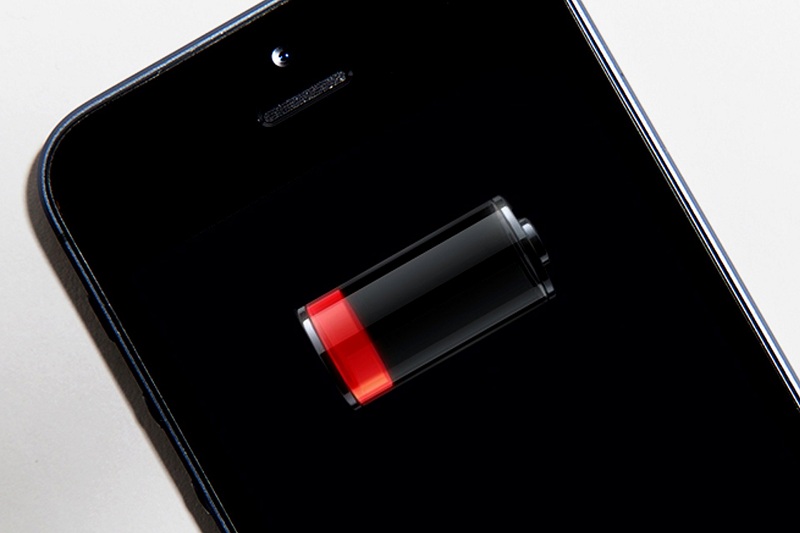 Battery life is always an issue with smartphones, no matter if you are using Android or iOS device. Apple claims that new iOS 10 should fix and improve battery life of your device. But what has happened is that some users reported abnormally bad battery life. If your battery drains fast after updating to iOS 10, here is what troubleshooting team suggests.
Perform a hard reboot, using the "Power" and "Home" buttons
Check if there are apps draining your battery by going to "Settings > Usage > Battery Usage"
Reset settings to factory defaults by going to "Settings > General > Reset > Reset All Settings"
Turn of iCloud Key chain by going to "Settings > Navigate to iCloud > Tap on Keychain > Turn Off". Now reboot your phone and turn it on.
6. Cellular Data Issues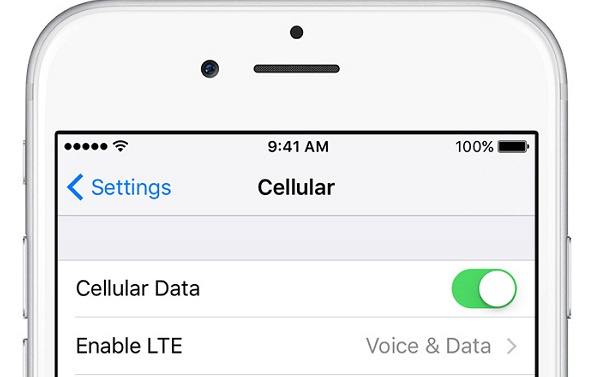 Similar as battery life issues, iPhone updated to iOS 10 have reportedly have some cellular data problems. Users claim they cannot turn their data on for some applications, and that iOS is draining their data fast. Some of the fixes include the following steps.
Turn Airplane mode on for 30 seconds, and then turn it off again. It should solve the problem
Reset network settings by going to "Settings > General > Reset > Reset Network Settings"
Or you can try and reset all settings by going to "Settings > General > Reset > Reset All Settings"
Toggle the data off and on by going "Settings > Cellular > Cellular Data > Toggle Off". Wait for few seconds, and then toggle it back on
7. My Device is Slow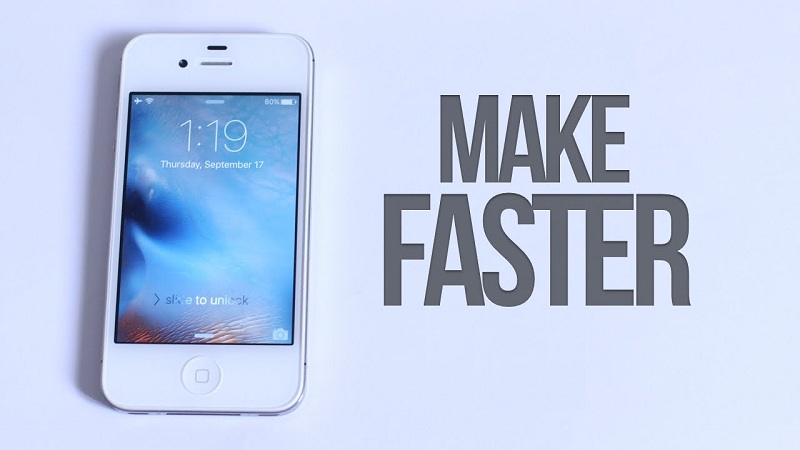 One of the main reasons fans update to a newer operating system is to speed up their device. Every new OS should run more smoothly and quickly. The problem is that some users report their phone is slow after updating to the latest OS. But, that can be solved easily by these steps.
Force restart your iPhone, this is always your first choice if your phone is running slow
Reset all settings by going to "Settings > General > Reset > Reset All Settings" and enter your passcode
Disable all motion effects and background apps that might make your phone slower by going to "Settings > General > Accessibility > Reduce Motion or Background App Refresh".
Ask the Community
Still get confused or have more suggestions? Leave your thoughts to Community Center and we will reply within 24 hours.