Be tired of syncing PDF eBooks to your iPad regularly? I cannot agree more. Syncing eBooks to iPad via iTunes is time-consuming. You import PDFs to iPad at home for reading on the way. Then you need to put another file to iPad in the office. This is where the problem comes. Whenever you sync files to iPad via iTunes, if you do the task on different computers, the former files will be erased. What a pity! Fortunately, Cloud technology has changed the situation. Just with an account, you can share your files among different devices. In this article, we're talking about how to transfer PDF to iPad without iTunes, but with another free app, DropBox.
Transfer PDF to iPad without iTune But DropBox
DropBox is a free service that lets you to share photos, docs or videos anywhere at any time, even without access to the Internet. The following is about how to transfer PDF to iPad via DropBox.
Step 1. Upload PDF files to DropBox.
Install it in your computer. The first time when you install DropBox, you need to create an account. When the registration pop-up appears during the installation, fill in with user name, email and password. You might have seen two folders: Photos and Public. Drag and drop PDF files to the Public folder. And install it on iPad. Since you've created an account, there is no need to do that again. Log in with your account.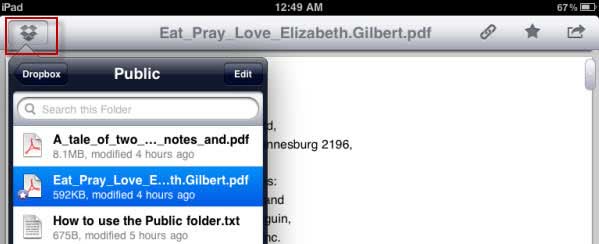 Step 2. Launch DropBox on iPad and navigate to the Public folder.
Open the Public folder and you will see all these PDF files you added to DropBox via your computer are here. Tap one of them to read the PDF file.
---
How to Edit and Convert PDF Files Easily
Though iPad is really a popular tablet for reading iPad, I think most of the time, you need to manage PDF files more on your computer, right? To edit PDF files, adding blank page, watermark, annotating or marking up PDF content, deleting PDF pages, etc, easily and efficiently, I recommend Wondershare PDFelement, a professional PDF editing tool for you to manipulate everything related to PDF.
Key features:
Combine PDF files and other formats into one.
Fill out PDF forms and create customized PDF Forms as per requirements.
Copy scanned PDF data and content by OCR feature.
Protect PDF with permission, password and e-signature.
Annotate PDF with highlight, note, strikethrough, custom shape etc.
Step 1. Edit PDF Image
To edit PDF image, you should click on the "Edit" button on the upper left to enter into the editing mode. Then you should just right-click the image and then you can cut, delete, copy, share, rotate the image.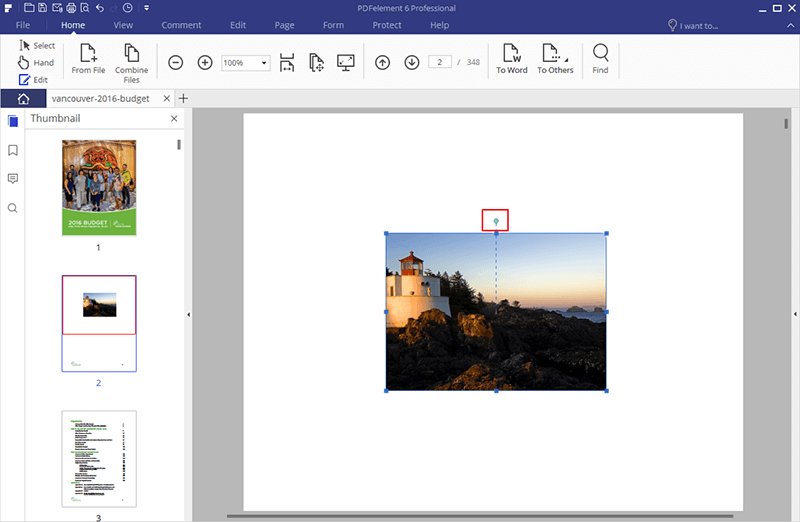 Step 2. Edit PDF Pages
Go to the "Page" tab and you'll see there are many options like: "Insert" "Delete" "Crop" "Rotate" "Extract" "Replace" pages. You can select whatever you need to be with the pages and follow the instruction it prompts.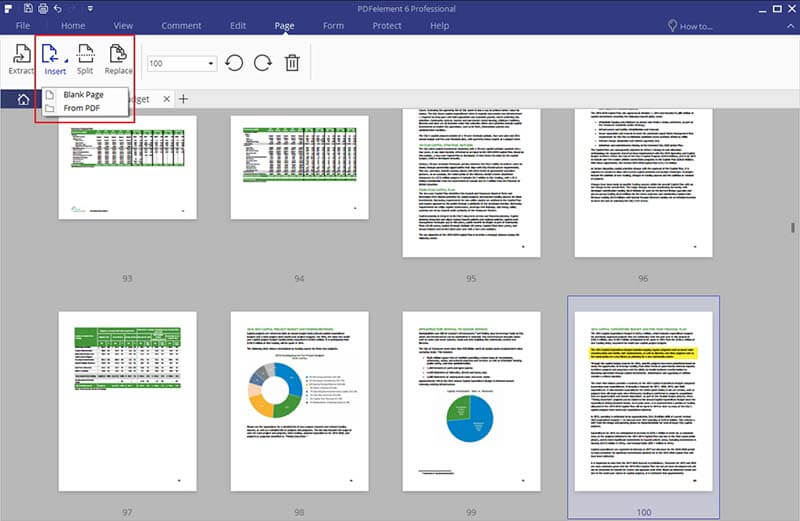 Step 3. Annotate PDF and Draw Markups
Go to the "Comment" tab and choose the options you want to do with your PDF files.
To add a sticky note, click on the "Note" button and then click the area you want to place your note.
To highlight somewhere, click the "Highlight" and choose the area you want to add highlight.
To add markups, you can choose the shapes you want to add.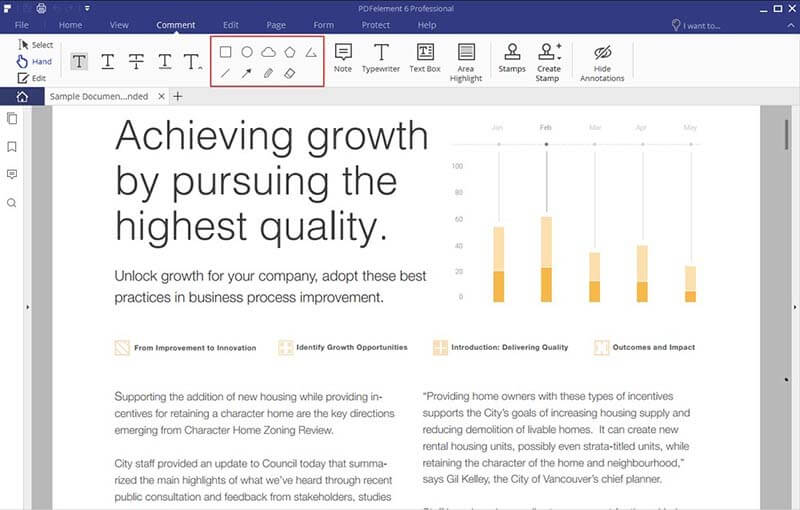 Step 4. Convert PDF to Other Popular Formats
Just go to the "Home" tab and click on the conversion options like "To Word" "To Excel"... A new window will pup-up ask you to add files, choose the page range, select the output save path. Set the options and click on "Convert" button to begin the conversion process.