Do you regularly need to sync PDF eBooks to your iPad? If you try to do this using iTunes, it can be time-consuming. Plus, iTunes is more geared towards sharing music, and not PDFs. In this article, we'll discuss how to transfer PDFs to iPad without iTunes. Instead you can use DropBox, a free and easy to use program. Plus, we'll cover how to manage PDF files on your iPad after you transfer them.
Transfer PDF to iPad using DropBox instead of iTunes
DropBox is a free service that lets you share photos, documents, or videos anywhere at any time, even without access to the internet. The following steps outline how to transfer PDF to iPad via DropBox.
Step 1. Upload PDF files to DropBox.
Install Dropbox on your computer. When you first install DropBox, you'll need to create an account. When the registration pop-up appears during installation, fill in a user name, email, and password. You may see two folders: Photos and Public. Drag and drop PDF files into the Public folder. Then install it on your iPad. Since you've already created an account, you won't need to do any setup again. Simply log in with your account details.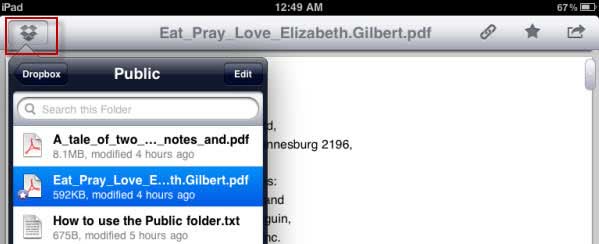 Step 2. Launch DropBox on iPad and navigate to the Public folder.
Open the Public folder to view all the PDF files you added to DropBox via your computer. Click on a PDF file to view it.
---
How to Edit PDF files on your iPad or iPhone
After transferring PDF files to your iPad or iPhone, you'll probably be managing these PDF files on the go. To edit text, add a comment, or convert PDFs to other formats, we recommend using PDFelement for iOS, a professional and free PDF editing tool that lets you perform almost any task with your PDF documents.

Key features:
Edit text by changing the font size or color, or by deleting text
Fill out PDF forms and sign forms with a handwritten signature
Comment on PDF files using various annotation tools
Convert PDF to Word, Excel, PPT, HTML, Pages, Epub, XML,Txt and RTF
Snap a picture and convert it to PDF
Step 1. Edit text in PDF
To edit text in your PDF, tap on the second icon at the top of the screen to enable editing mode. Then you'll be able to edit text within your PDF.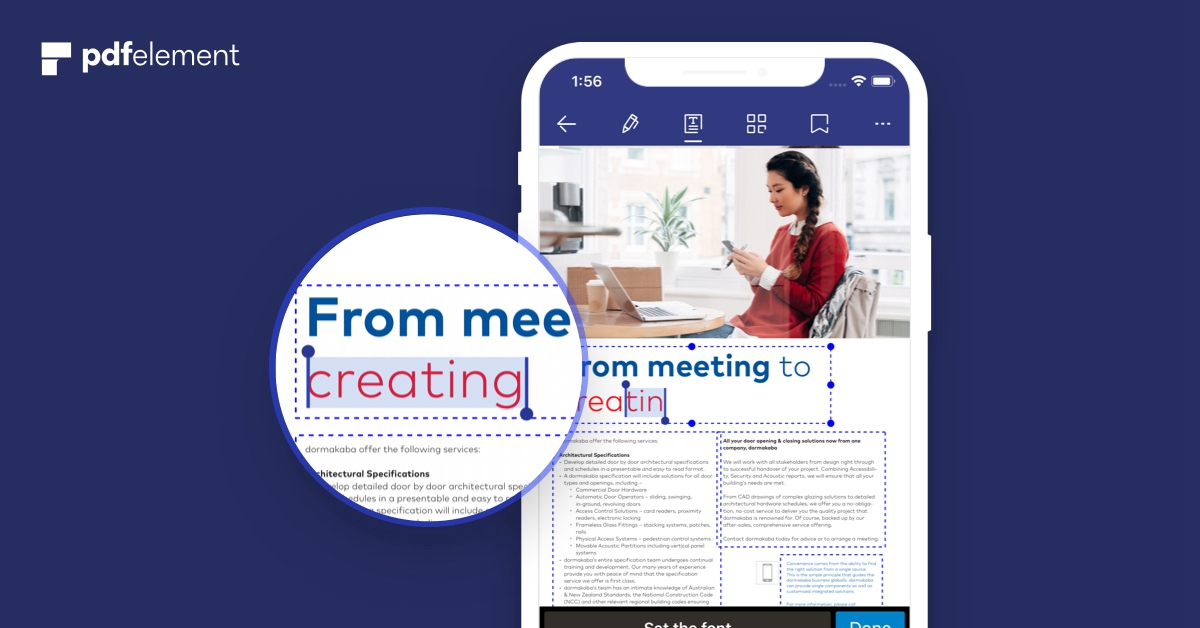 Step 2. Edit PDF Pages
Tap on the third icon at the top of the screen to enter page management. You can delete, rotate, extract and move pages as you'd like. Just follow the instructions it prompts.
Step 3. Annotate PDF and Draw Markups
Tap on the first icon at the top of the screen. You will see a floating tool bar. A wide selection of annotation tools will be accessible, such as highlighter, underliner, strikethrough, pencil, text box, and more.
To add a sticky note, click on the "Note" button and then click the area where you want to place your note.
To highlight an area, tap on the "Highlight" tool and choose the area you want to add a highlight to.
To add markups, you can choose the shapes you would like to add.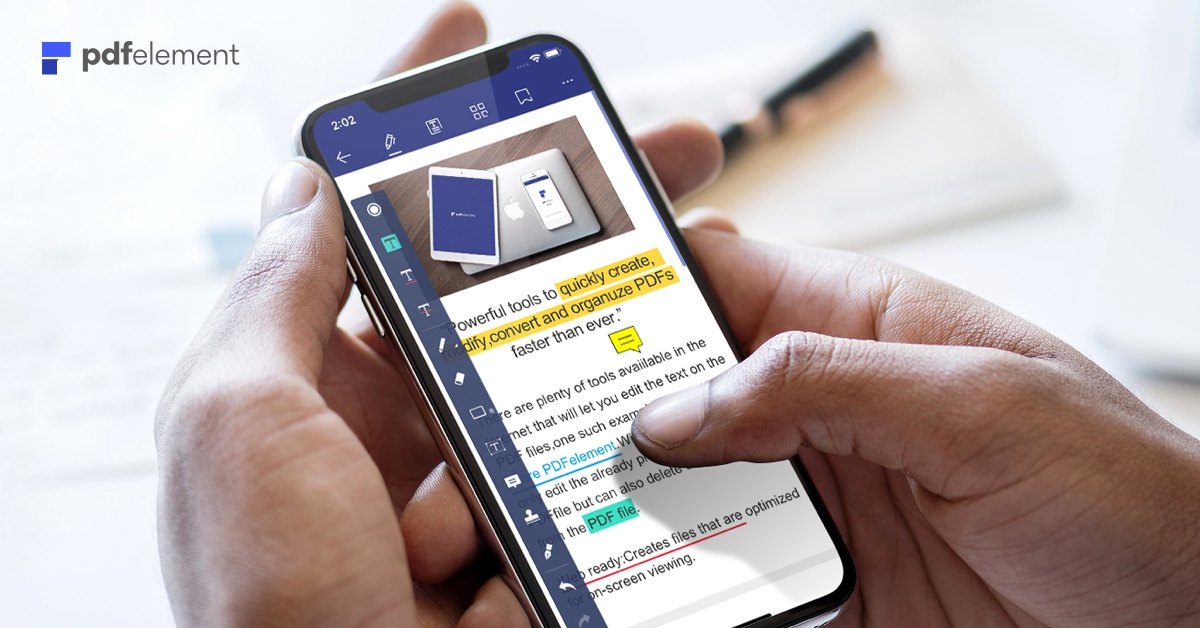 Step 4. Convert PDF to Other Popular Formats
Tap on three dots beside the file name in the local list. You'll see the option to convert in the pop-up window. Entering Convert mode, you will see 9 formats you can choose from.