How to Turn Webpage into PDF
Saving webpages is essential when you want to read the page later offline. When you save this webpage on your browser or any operating system, they will be saved as HTML files. Now, for a better view it is good to turn webpage into PDF format. In this article we have clearly shown you how to accomplish the task in a hassle free manner.
Part 1

Best Software to Turn Web Page into PDF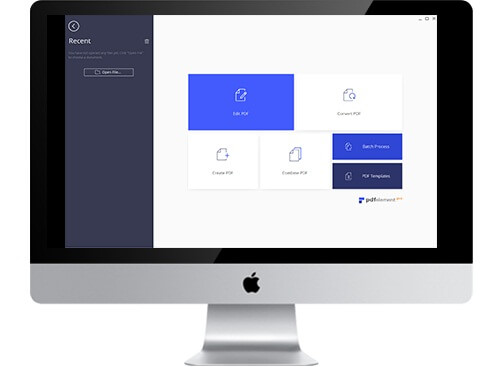 Converting webpages to PDF is super easy when you have Wondershare PDFelement (Wondershare PDFelement for Mac) on your Mac. This software supports the conversion of HTML files to webpages and also the conversion of PDF to HTML format. This software has a friendly user interface and it is compatible with Windows and Mac operating system. Wondershare PDFelement has other features that we have listed below.
This software can convert HTML, Texts, Rich Texts, Images Screen captures and blank files to PDF files within a click.
It is also a powerful PDF converter that support output formats like HTML, Texts, Rich Texts, Images, EPUB, Word, Excel and PowerPoint.
It can generate PDF forms and fill existing PDF forms.
It is designed with an OCR plug-in that digitizes imaged based PDFs to become editable and searchable.
This OCR plug-in supports several languages like Spanish, Italian, Portuguese, Dutch, Korean, English, Germany and others.
You can also use this software when you want to protect PDF files with open or user password.
It can edit texts, add images, add objects, add links, insert pages add stamps and modify font size, color or style and others.
Part 2

How to Turn a Web Page into a PDF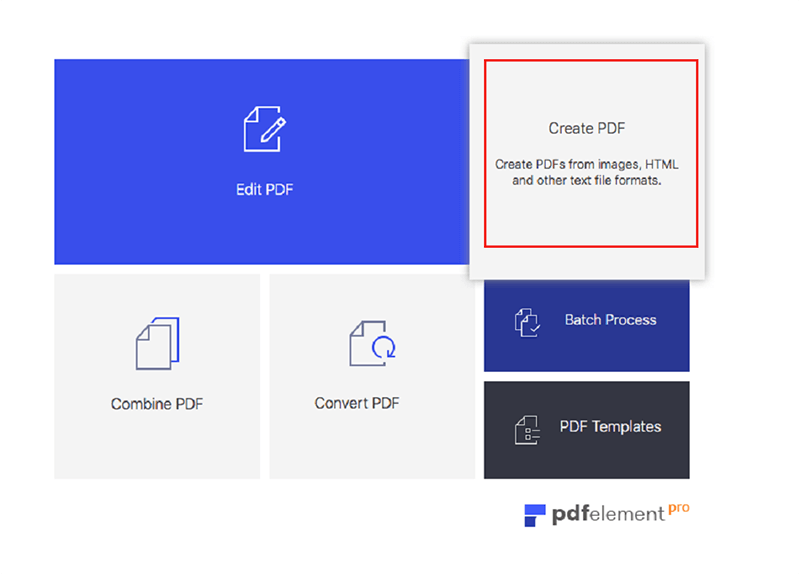 Step 1. Turn Website into PDF
For Windows: Go to Home window and click "Create PDF". From there you can select your webpage that is.html format and open it with the program. You can also create by going to "Home" and clicking on "From File". However, the simplest way is to drag and drop the webpage to the program Home window.
For Mac: You can use the drag and drop feature or click "Create PDF" on the Home window. You can also go to "File>Create>From File" option. You will be able to select .html file and open it with this program.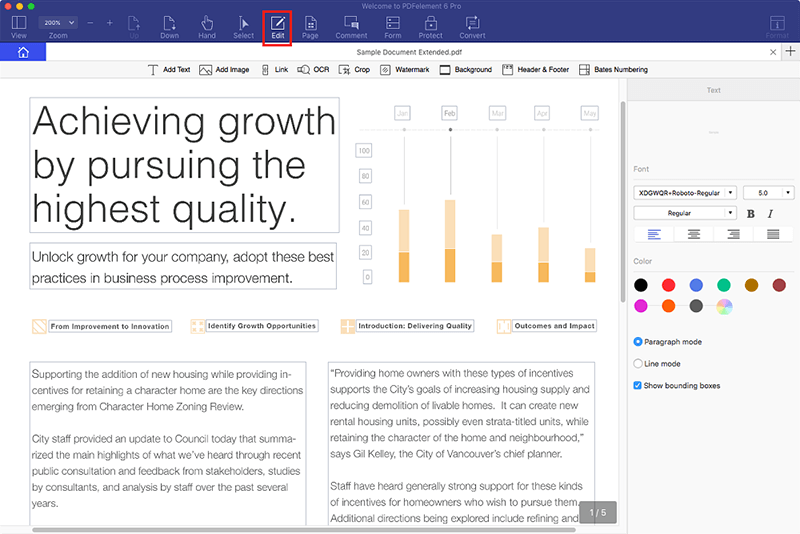 Step 2. Edit PDF
For Window: Go to "Edit" icon and click "Add Texts" to add new texts. Then move to texts and click on it and type texts. To edit texts go to "Edit>Edit Text". From there, click on texts you want to modify and begin editing.
For Mac: Go to "Edit" icon and click the "Text" button. Move the cursor to texts you want to edit and double click on it to start editing.
Ask the Community
Still get confused or have more suggestions? Leave your thoughts to Community Center and we will reply within 24 hours.