Top 10 Productivity Books in 2019
The advantages or benefits of reading productivity books cannot be overemphasized, because productivity books help make you more effective and efficient. There is no doubt that everyone has dreams, goals and aspiration to meet and this are being followed through on a day to day basis. However, it is important to note that these goals could be overwhelming and difficult to achieve and that is why you may need some extra help. This kind of help can be obtained from reading productivity books.The reality is that there are a lot of distraction and challenges everyone faces at some point that may prevent them from achieving their aims and meeting your their goals and aspiration.Fortunately, there are a lot of productivity books that can help you increase your effectiveness and this is what we shall be looking at in this article.
Share one of books below to social accounts(Facebook, Twitter, Linkedin), you will enter for your chance to win Amazon Gift Cards to buy your favorite book! Also, you have chance to win free licensed PDF editor software PDFelement. Don't Miss out! Enter Here!
Contest Period: June 5. 2018 - June 28. 2018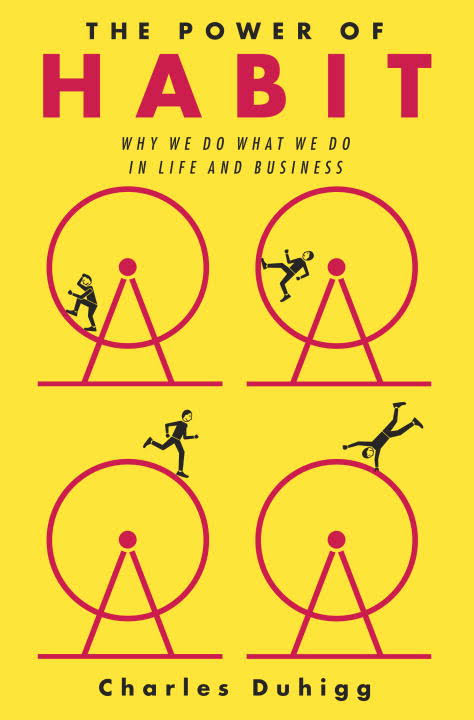 This book is one of the best productivity books that you can have as it is very rich in content and contains life changing scenarios. It is important to note that habit has a way of shaping a person in such a way that affects their productivity or effectiveness. This books tries to x-ray how habit can affect you whether positive or negatively and affect your productivity in the process. The Power of habit by Charles Duhigg is written based on top notch research on the area of habits and then tries to balance these with practical advice on how the bad habits can be broken. It is a fascinating book that provides variety of options to steer away from bad habits and embrace a positive mindset that would help you reap the reward of efficiency and effectiveness whether it is person or business. The Power of Habit is a complete book as it explains all the steps of building habit in details and this is why it is one of the bestsellers in major marketplaces.
---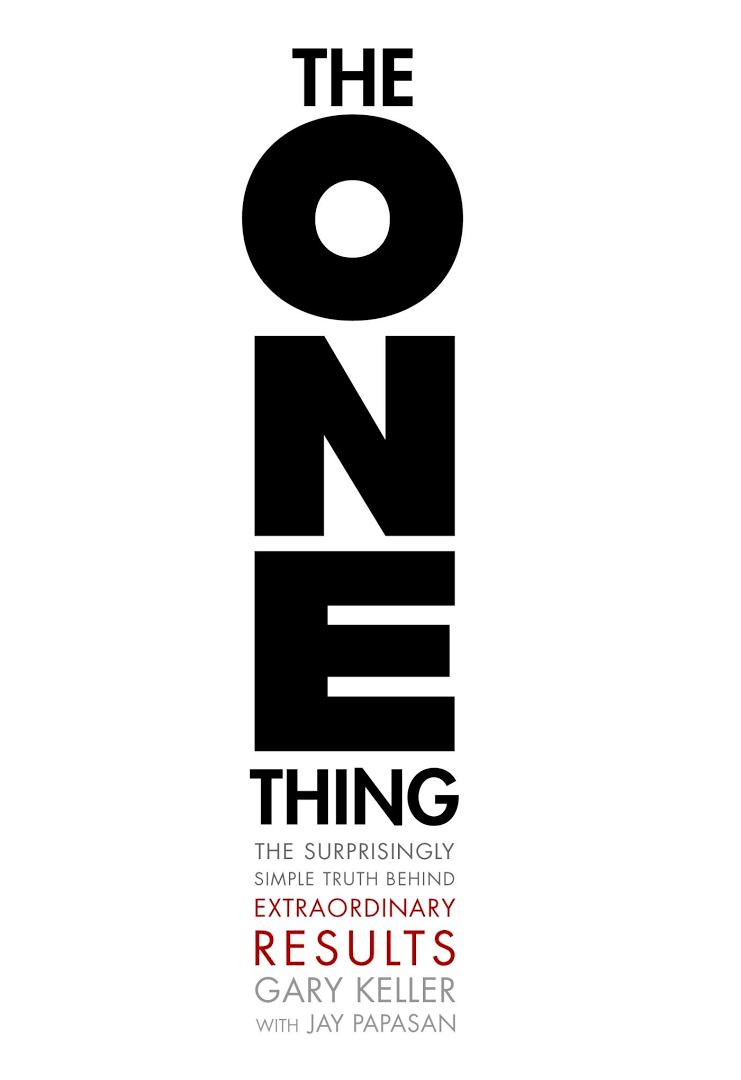 This books covers a lot of things that prevents you from being productive they way you may want to. Written by Gary Keller with a rating of 4.75 stars, it tends to look at the various distractions that are likely to affect your daily activities. For instance, the tweets, text, emails and messages have a way of stressing you out and making you unhappy while your effectiveness is greatly affected. Whatever the case, all these distractions shouldn't prevent you from meeting your set goals and this is where this book talks about in details. In this book, you will see how to dial down the stress, set your goal and build that momentum required to meet up these goals and also see how you can revive your positive energy. There are a lot more to read about in this book if you want to achieve some extra ordinary result. It is a great productivity book.
---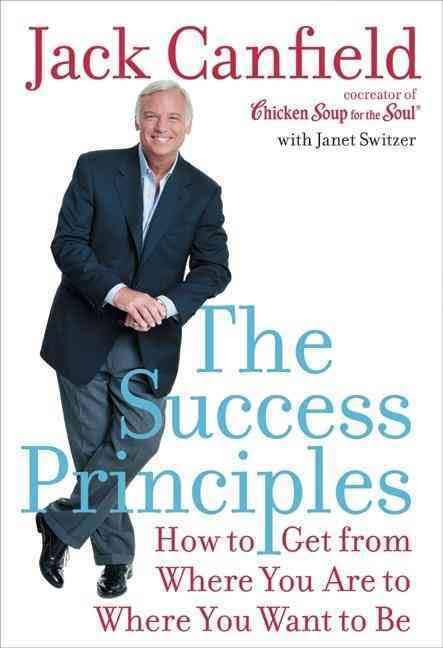 Productivity books are made to revive or increase your confidence level and this is an example of what reading this book can do. This book Success principles is written by Jack Canfield and has a rating of 4.8 stars. A look at this book shows that it is loved by a lot of people and this is because it offers a lot to the reader. It helps people tackle their daily challenges in such a way that makes them fulfilled, meet their targets and goals and live a happy life in the process. The Success Principles is well researched and has the potential of transforming you beyond what you have ever imagined. People who have read this book acknowledged that they experienced a positive change in their lives and achieved success beyond their expectations.
---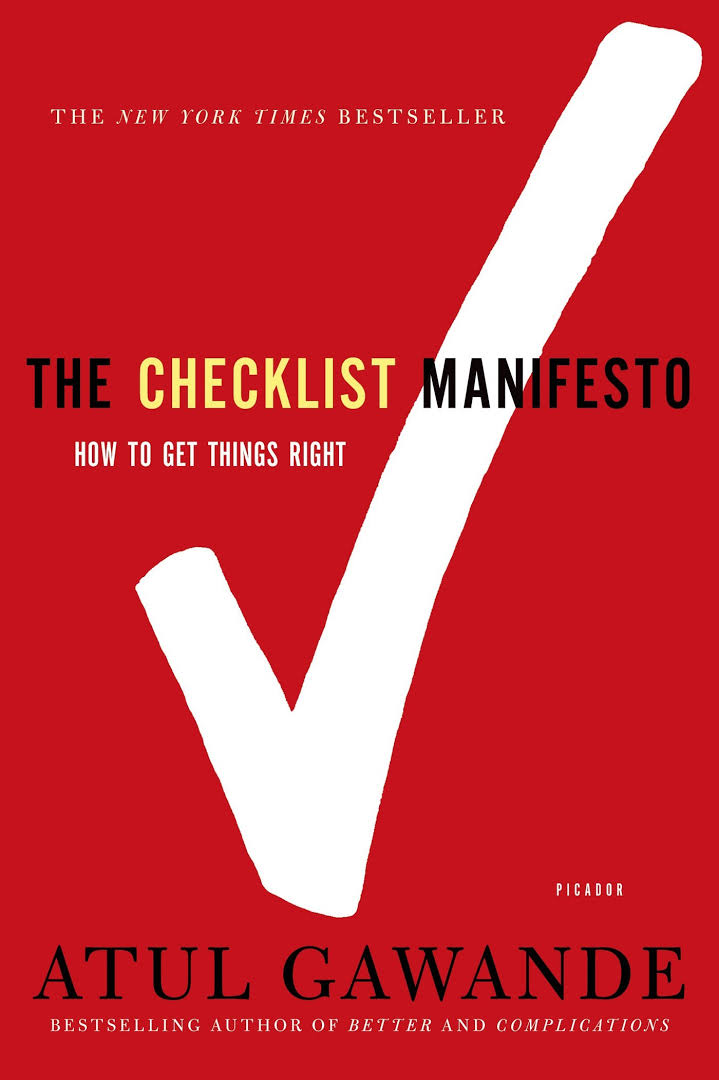 There are a lot of things a typical person neglects in life or don't understand the value because they have not put it into good use. This book tries to show how an ordinary checklist can be very important even though it is often neglected. This book covers a lot of areas and makes a lot of sense for anyone who wish to get things right without complications. A review of this book show readers are very well pleased with this book. Despite being up to 200 pages, the author wrote it in such a way that makes it entertaining and this means readers can read it without getting bored. According to an amazon reviewer, Richard Baker, the book has a good narrative and it is quite readable as the examples are very compelling. According to him "By the end it had me thinking of our processes and I have my team scouring them looking for places where a checklist would be appropriate. If you're concerned about quality, you should give this book a try".
---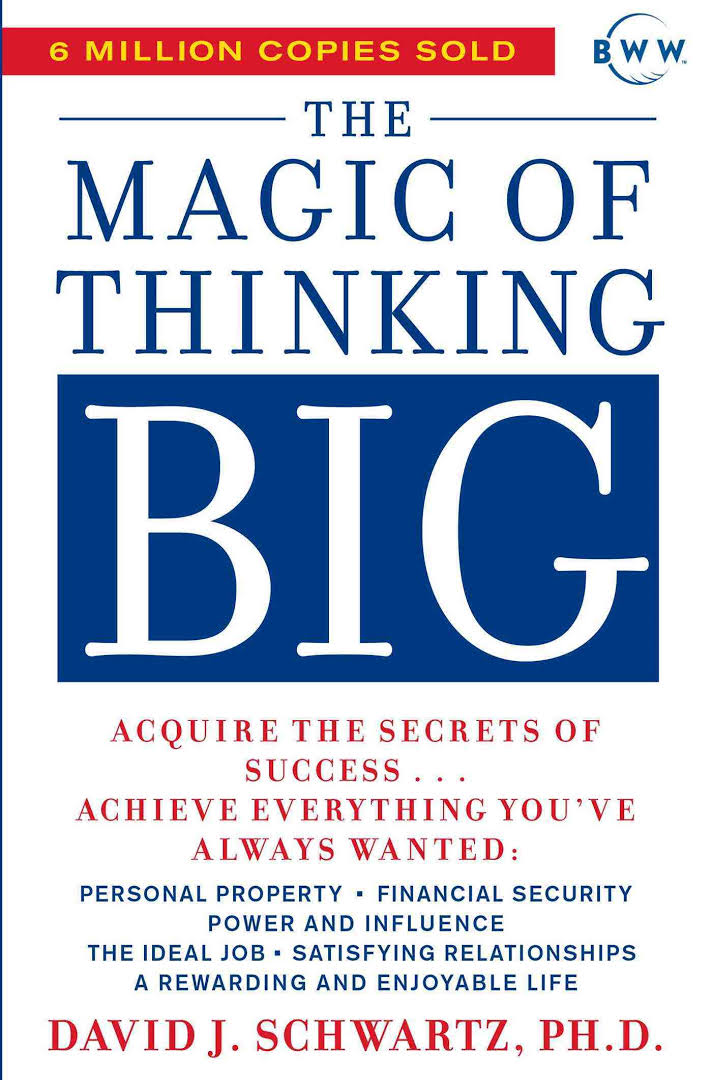 Do you want to know how to think big? Do you know that thinking big is not being desperate as some people will think? Everything about thinking big can be found in this book. This book by Atul Gawande breaks down complex things to something you can identify with. The major point being made in this book is that the size of your belief can go a long way to determine how successful you can be. The Magic of Thinking Big demonstrates how you can earn more, lead fearlessly, finding victory in defeat, thinking like a leader, overcoming fear as well as finding the confidence you need. In fact, this book is a wonderful book and a must read for everyone.
---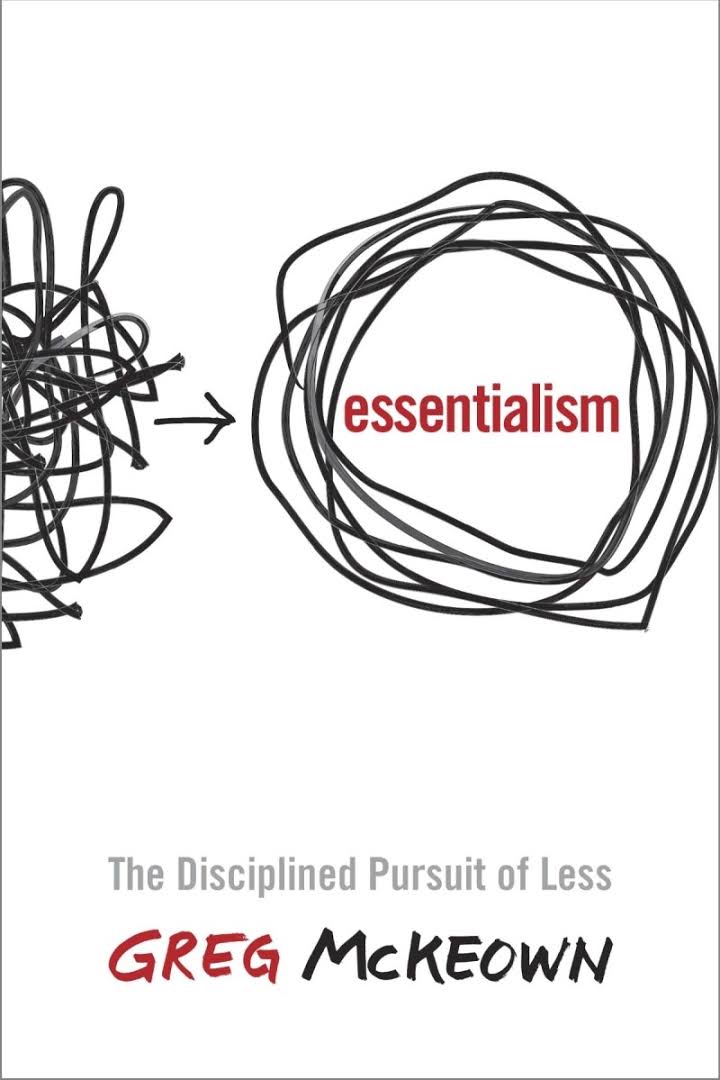 This book is one of the best productivity books that you can always read especially for those who normally get too busy yet not achieving much because they are not productive. This book looks at how you can get the right things done and not necessarily about getting a lot of things done. In order words, it teaches how to prioritize and go only for those things that are essential to your success. It is important to note that this book is not just looking at time management strategy but how you can systematically discipline yourself in order to focus on the essentials. We recommend this book because it has been found that it helps people contribute towards those things that really matter. Essentialism is written by Greg McKeown and it has a rating of 4.6. It is recommended for leaders, mangers and everyone who want to do less but at the same time do better. It is a must read.
---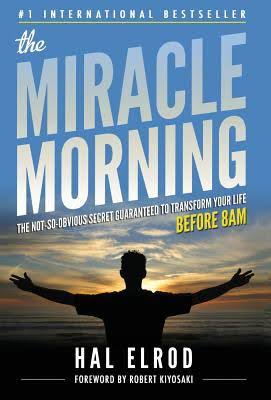 The Miracle Morning a book written by Hal Elrod is like a magical book that transforms your life in a way that you cannot imagine. Look at what Robert Kiyosaki, the author of Rich Dad Poor Dad has to say about this book "Hal Elrod is a genius and his book The Miracle Morning has been magical in my life. What Hal has done is taken the best practices, developed over centuries of human consciousness development, and condensed the 'best of the best' into a daily morning ritual. A ritual that is now part of my day." One thing about this book is that it is written in a simple approach. It main focus is on how to help people approach their day with more energy, focus as well as motivation required to take their life to the nest level of greatness. Some of the things discussed in this book may have been available all along but this book did justice in bringing it out to the fore. The book is an excellent book liked by a lot of people and no wonder it is rated at about 4.6 out of 5 stars. The Miracle Morning is regarded as one of the most life changing books that is written and that is why we recommend it. It makes a whole lot of sense, read it!
---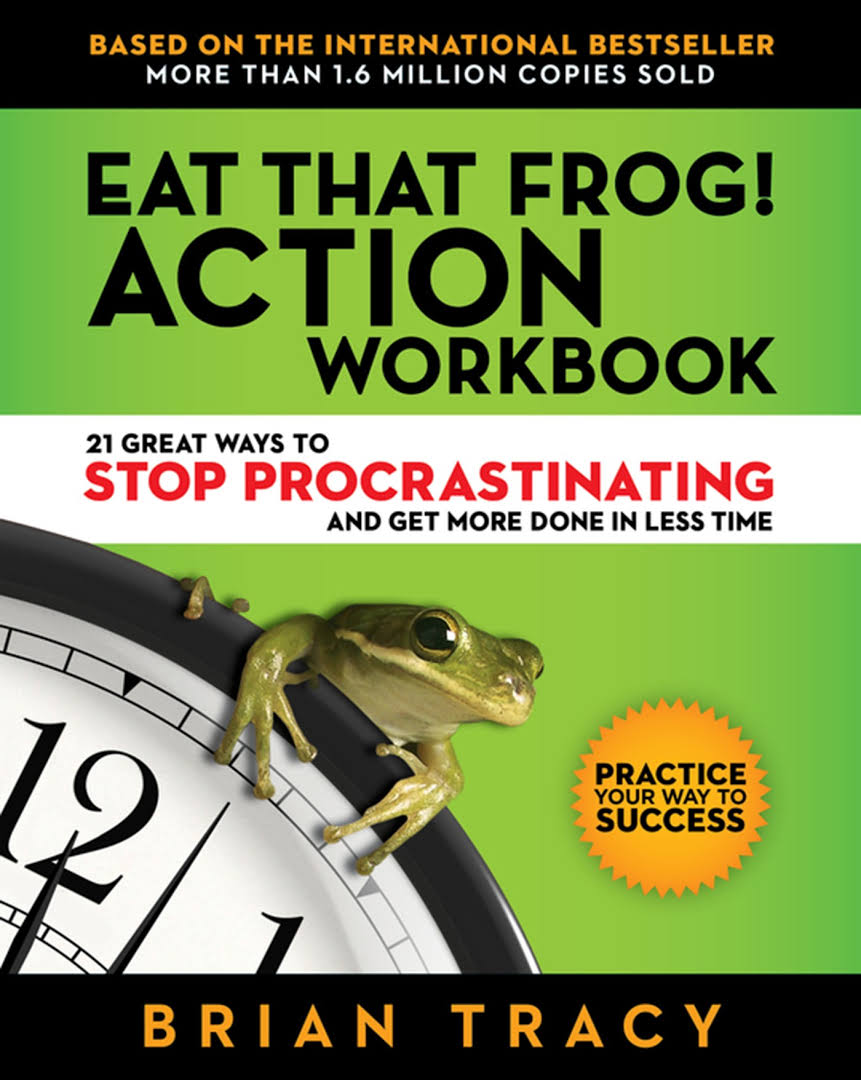 Like the Miracle Morning, Eat the Frog written by Brain Tracy talks about getting it right in the morning so that your day will go on smooth. This book looks at the best ways to get a lot of things done in less time and stopping the usual practice of procrastination. In reality, there will never be a time to do everything that is written on a to do list and how successful you will be will depend on your ability to do the most important tasks and ensure that they are done. The author used 'Eat the Frog" to mean going for the most challenging task especially one that has the most significant outcome on your life. In this book, you will see how you can organize your day in such a way that makes it easy and possible to focus your attention on the most important tasks and handle them effectively and efficiently. Eat the Frog is rated 4.6 out of 5 stars and it is a must read for those who are faced with a lot of tasks that may not even contribute to their overall growth and development. In fact, the summary is just getting your important task done on daily basis.
---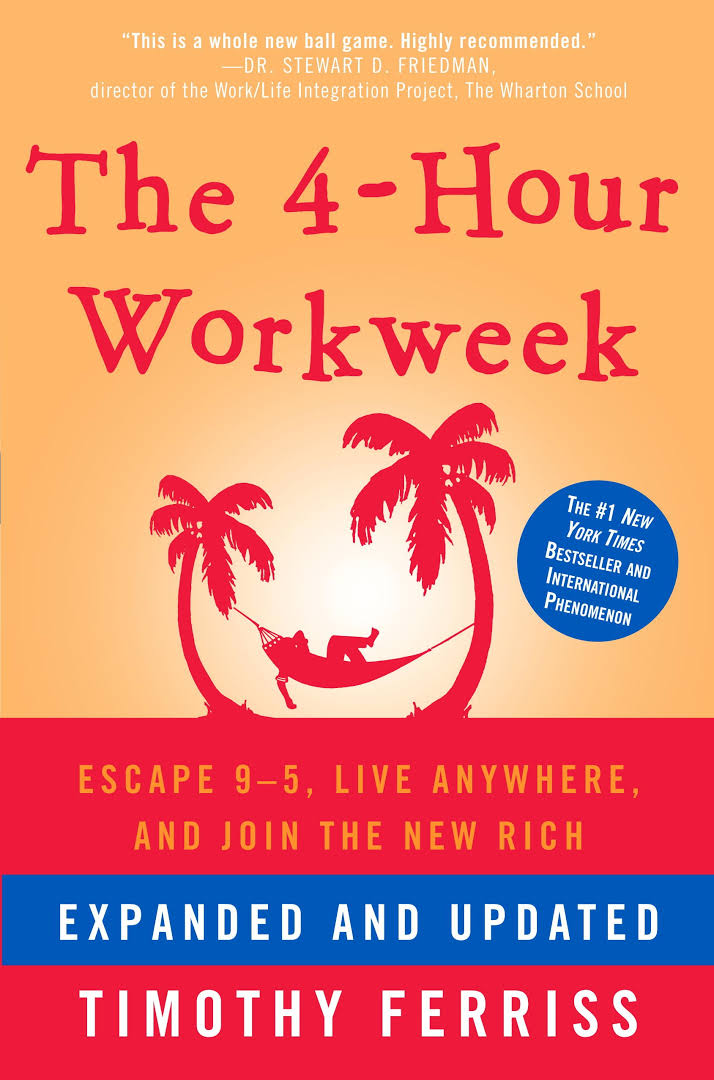 This is an interesting book written by Timothy Ferris and you will surely love it. The aim is to show how you can live more and work less. For those who would love to quit the old order leave the rat race but at the same time earning a lot of money without management, this book will surely provide the template. It contains practical examples. Besides, it contains practical tips as well as some important case studies from those who have reinvented themselves. The author of this book is a serial entrepreneur and he uses this book to give back to people to escape the rat race.
---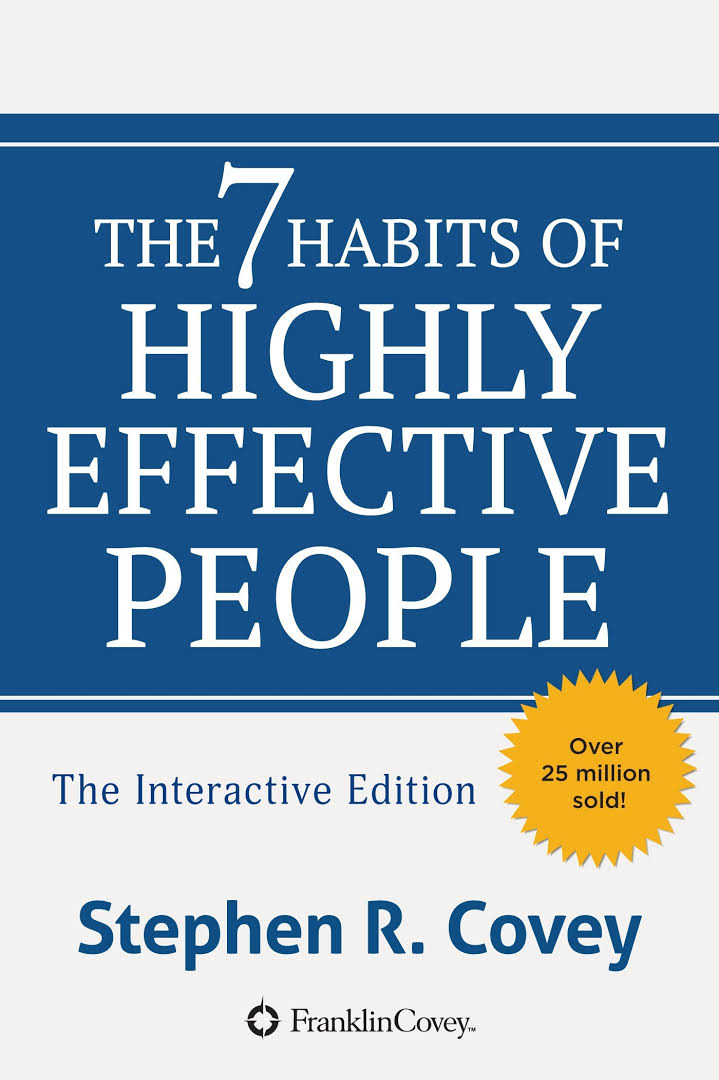 This is one of the most popular productivity books of all time. In fact, the popularity of the author Stephen R. Covey soared after the publishing of this book. This book has been captivating readers for decades and it does not seem to be slowing down. This is because it is very inspiring and impactful. The impact of this book cuts across all strata of the society from leaders, followers, CEOs and even presidents, everyone who come across this book have had a positive change. The author Stephen R Covey is well respected internationally as a leadership authority and was named as one of the most influential Americans. As at today, this book "The 7 habits of Highly Effective People" has sold over 20 million copies worldwide. This book is life changing and is excellent for personal development and this is why we recommend it. See some of the comments by reviewers. An amazon customer The Best has this to say about the book " I read a lot of non-fiction books and this one is by far one of the best I've read in a very long time! The 7 habits can be applied in our everyday life to make it meaningful and worth living! It's not a book you just read and go on with, it's the kind of book you keep along and re-read over and over again to make sure you are progressing!"
---
Best Productivity with Best PDF solution
We have seen these awesome productivity books that you can read but one of the issues identified that affects a lot of people has to do with getting the best way to read them. However, the good thing is that you can always read the PDF version of these books on PDFelement. Because these books could contain a whole lot of pages, PDF becomes the best option to present them and with PDFelement, you have the best PDF reader that can help you read them comfortably no matter the number of pages they are. Let us see a brief introduction to this great productivity tool, PDFelement.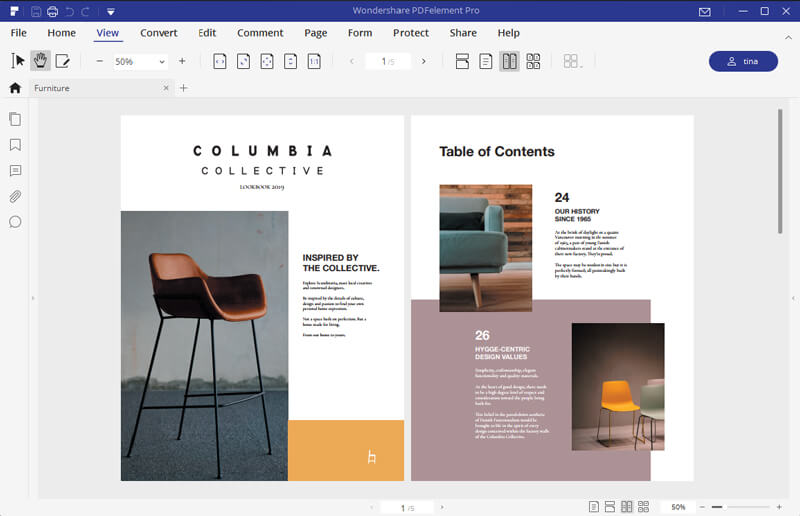 In the first instance, PDFelement is one of the best PDF readers in the industry. It is simply built but classy and powerful. You can always use it to read these productivity books because it offers a lot of features that may not even be present in some other PDF readers. PDFelement is loaded with top notch features but it is not expensive especially when compared to other types of PDF readers like Adobe Acrobat. This is why it is regarded as the most cost effective PDF editor because you can get good value for money. For this reason and more, a lot of people are now switching to PDFelement since it is affordable, reliable and powerful.
PDFelement supports a lot of features that will enable you read these productivity books stress free and comfortably. Like mentioned earlier, you can read any book comfortably, clearly from the beginning to the end. In addition, you can easily read texts with images as well as other document formats on PDFelement. In addition, PDFelement supports annotation and this means that you can easily integrate with comments, text boxes, highlight, sticky notes, and stamps as well as personalized drawing tools that allows you to easily share the documents.
It is also important to note that no matter the format of the book, PDFelement has the capability to convert it to e-book formats like ePub and this will make them easier to read. This is a big advantage of using PDFelement as you are covered even if the productivity book is in a different format.
Finally, the above productivity book will help you a lot in 2018 especially in the area of boasting your productivity. These books are well written in such a way that looks at life experiences and tries to proffer practical solutions to seemingly complicated matters. Improving your productivity is very important in 2018 and to ensure that you comfortably enjoy these productivity books, one productivity tool PDFelement is here to make life easier and better for you. Like mentioned above, PDFelement can help you navigate through these challenges of reading these books in PDF format.
---
Free DownloadFree Download or Buy PDFelement right now! or Buy PDFelement right now!
Related Articles
All Topics