Esistono numerose versioni di Adobe Reader per Windows e Mac e le più popolari sono certamente Adobe Reader 11 e Adobe Reader DC. Adobe Reader 11 è il lettore predefinito per Windows e Mac OS X, mentre Adobe Reader DC è lo strumento Cloud disponibile per sistemi Windows, Mac OS X, iOS e persino Android. Proteggere i documenti PDF tramite password non è particolarmente semplice con Adobe Reader, e per farlo è necessario immergersi tra le numerose opzioni a disposizione. Lascia, dunque, che ti proponga una guida passo passo per applicare password ai PDF usando Adobe Reader.
Come Applicare una Password di Protezione ai PDF con Adobe Reader Alternative
Wondershare PDFelement è la migliore alternativa ad Adobe Reader, sia in termini di funzionalità, che in termini di semplicità di utilizzo. Come se non bastasse, questo software è notevolmente più economico rispetto ad Adobe Reader, e non prevede il pagamento di una tariffa annua. Va inoltre sottolineato che PDFelement può eseguire un numero di operazioni maggiore rispetto ad Adobe Reader, sia nell'ambito di creazione e modifica dei PDF, che in quello di conversione e protezione degli stessi.
PDFelement permette di proteggere i PDF in una manciata di secondi. Potrai scegliere se prevenire l'accesso al PDF, o se applicare restrizioni relative alla copia, alla modifica o alla stampa. Tra le funzioni che distinguono il programma da Adobe Reader, troviamo la modifica di testo, immagini e pagine dei PDF, la conversione dei PDF in Microsoft Word, Excel, PowerPoint e altri formati, ecc. PDFelement vanta anche una funzione OCR che consente di trasformare immagini e PDF scansionati/scannerizzati in documenti ricercabili ed editabili.
Per iniziare, scarica Wondershare PDFelement per Windows o Mac OS X, a seconda della piattaforma che utilizzi. In seguito al download, segui le istruzioni su schermo per installare il programma. Dopodiché, continua a leggere per scoprire come applicare password ai PDF usando Wondershare PDFelement.
Primo Passaggio. Apri il PDF
Avvia PDFelement sul tuo computer e clicca sul pulsante "Apri", sito in basso alla schermata, per caricare il documento da proteggere. In alternativa, clicca su "File" e seleziona la voce "Apri", quindi evidenzia il PDF da importare e clicca nuovamente su "Apri".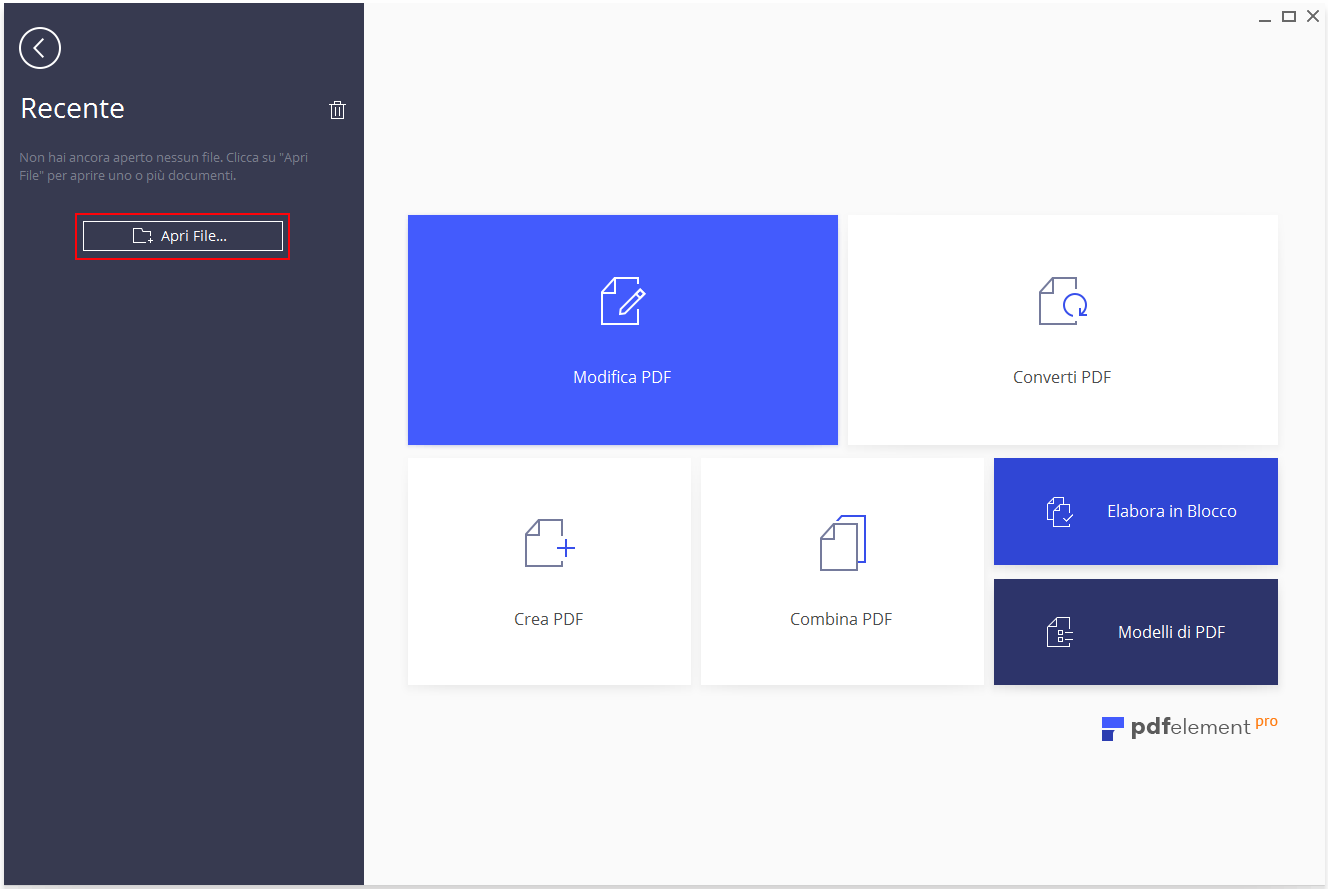 Secondo Passaggio. Applica una Password di Protezione al PDF
Clicca sulla scheda "Proteggi" e poi sulla voce "Password". Nella nuova finestra, digita due volte la password desiderata per confermarla, quindi clicca su "OK" in fondo alla schermata per applicare le modifiche. In ultimo, chiudi il documento PDF e clicca su "Sì" per salvarlo sul computer.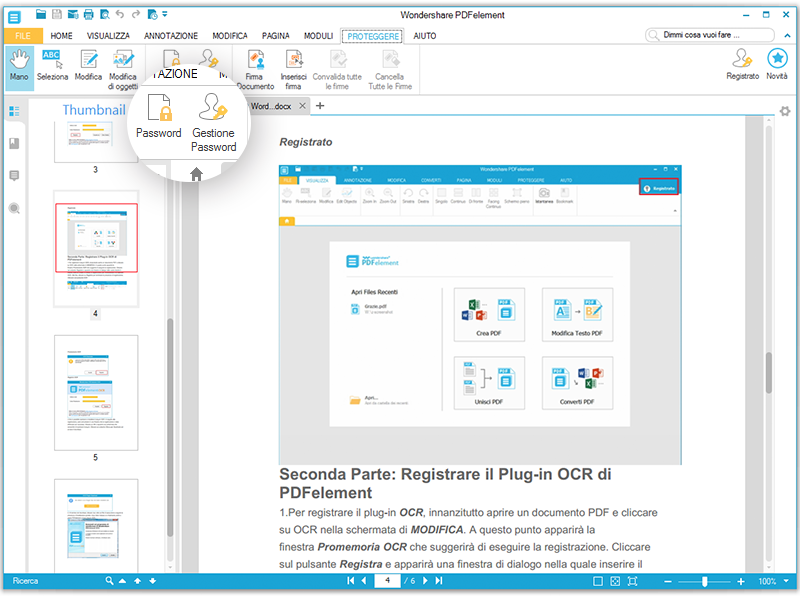 ---
How to Password PDF with Adobe® Reader
Download the latest version of Adobe Reader for Windows or Mac and install it on your computer. You will have to go through the wizard to install it on your computer.
Step 1. Open PDF File
Once you installed Adobe Reader on your computer, open the PDF file that you want to protect with a password. You can either drag or drop the PDF file to Adobe Reader or can directly open from the main menu.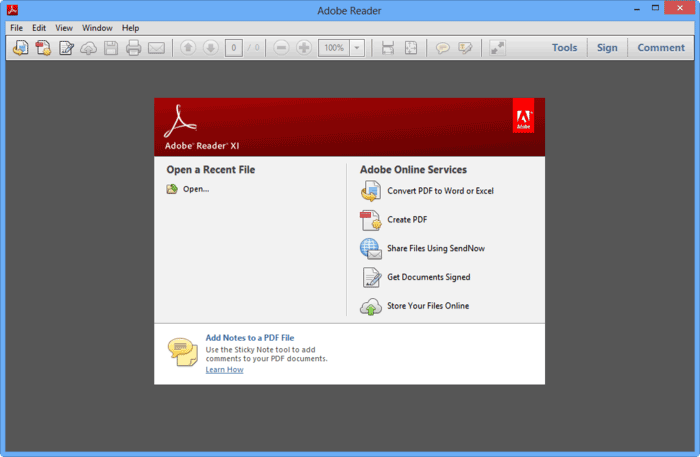 Step 2. Password Protect PDF
After opening the PDF file, go to the "Tools > Protect > Encrypt > Encrypt with Password". The tools are located on the top left side of the Adobe Reader 11. Once the menu pop-up, click on "Yes" on the screen.
After turning on the security, the next step is to add the password on your PDF file. Write down the password for the PDF file. Now, choose the compatibility for this selected version of the PDF file.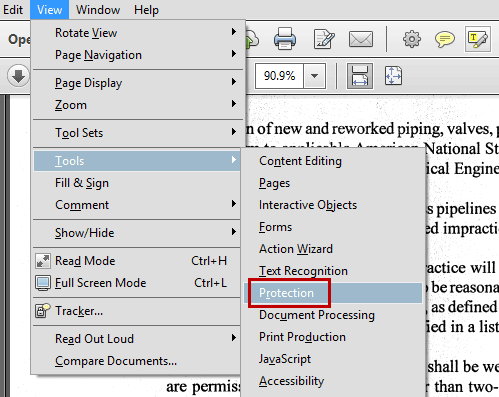 ---