Quando si opera con dati confidenziali contenuti in documenti PDF, è consigliabile applicare un qualche tipo di protezione. Una delle modalità protettive più comuni consiste nella cifratura dei PDF, un'operazione in grado di impedire l'accesso non autorizzato dei documenti. È anche possibili applicare una protezione che impedisca non l'accesso, bensì la stampa, la modifica e la copia dei contenuti. In quest'articolo ti spiegherò come eseguire la cifratura dei PDF.
Non sai proprio a quale software affidarti? Lascia che ti dia una mano a scegliere. Il mio consiglio è Wondershare PDFelement, la soluzione definitiva per la cifratura dei PDF. Questo software possiede un'interfaccia intuitiva che permette di applicare password di apertura in pochissimi passaggi. Come se non bastasse, PDFelement consente anche di applicare password di permesso per implementare restrizioni di editing, stampa e modifica dei PDF.
Si tratta di un programma per PDF estremamente potente, che permette di rimuovere e modificare le password a proprio piacimento. In qualsiasi momento, potrai accedere alle proprietà dei documenti per controllare lo stato dei permessi e la descrizione della protezione. Ma ora veniamo al dunque, e scopriamo come eseguire la cifratura dei PDF.
---
Come Cifrare i PDF con Password
Primo Passaggio. Importa il PDF
Apri Wondershare PDFelement e procedi con il caricamento del PDF a cui applicare la cifratura. Se stai usando la versione Windows, clicca sul pulsante "Apri" in basso a destra, quindi seleziona il documento PDF desiderato e caricalo.
Se sei un utente Mac OS X, invece, clicca sul pulsante "Apri File" posto in basso a destra, seleziona il PDF e clicca su "Apri" per importarlo.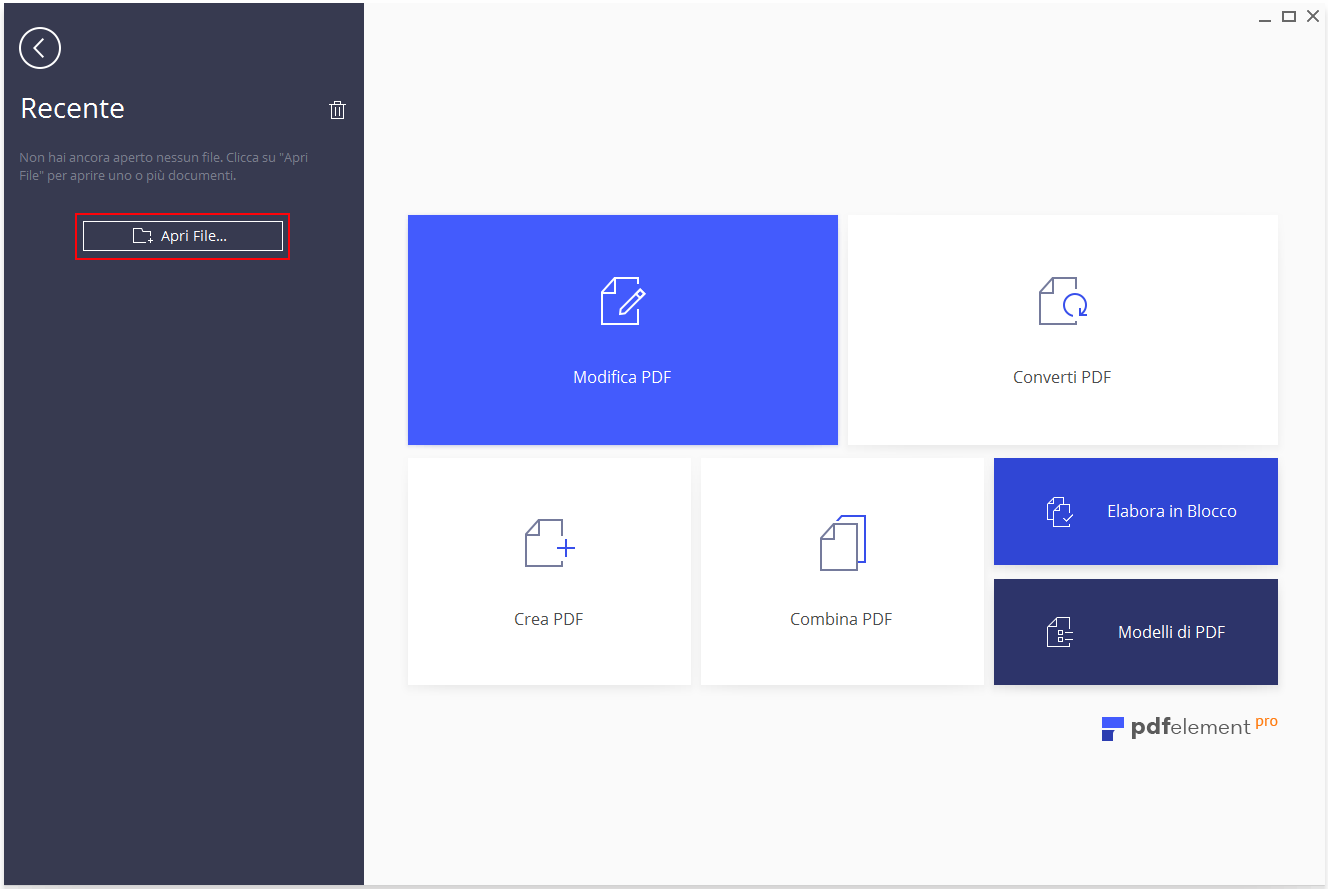 Step 2. Get Encryption Options
After your PDF is uploaded to PDFelement, you can now navigate to the main menu bar and click on the "Protect" tab. On the submenu, hit the "Password" button to activate the Password Security window.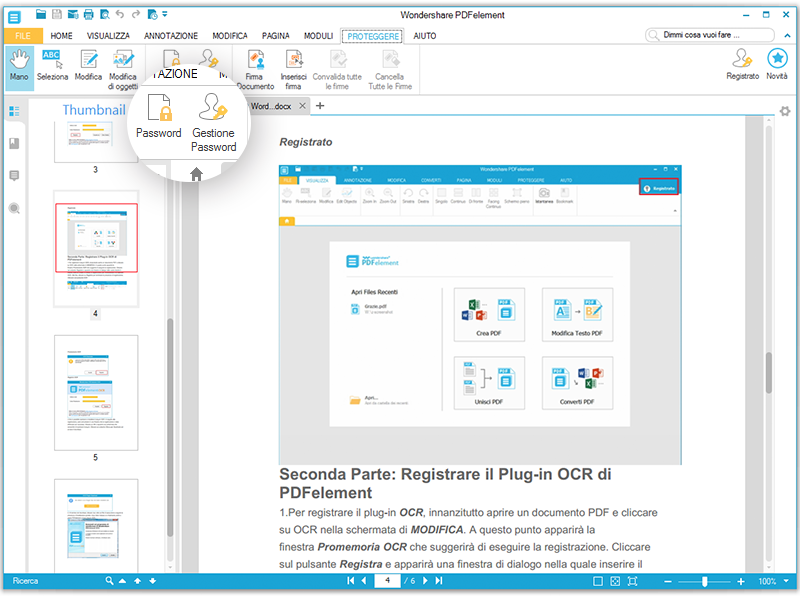 Step 3. Apply Password Encryption
Mark on "Require a password to open the document" to create a password of your choice and reenter to confirm it. Next set permission password under "Require a password to change security settings and access specific functions".