How to Generate Professional Invoices Easily
It is very important to ensure that your business invoices are always professional and accurate. This is so as to gain the confidence of your clients. You can now use customized software for this purpose. By providing you with a template, these software solutions can help you to achieve the correct format and guarantee the right content as well. Hence, the PDF invoice software ensures accuracy at all times.
Free PDF Invoice Template
Free Download and customize it according to the sample text below
| | | |
| --- | --- | --- |
| Free Download>>> | Free Download>>> | Free Download>>> |
---
What to Include in a PDF Invoice Template
• The Invoice Number
This is a unique identifier for the invoice template pdf. It is usually made up of numbers but can include some letters as well.
• The Date of Issuance
This is the specific date when the invoice was generated and issued to the client.
• The Vendor
This is the company or individual that has issued the invoice pdf. Their name, postal address, phone contact, email address and if applicable, registration number is indicated here as well.
• The Client
Sometimes referred to as the Consignee, this is the individual or company that is receiving the products or services. Their name, postal address, phone contact and email address are indicated.
• Description of Goods or Services
This is one of the crucial sections in the invoice. It contains information about the products or services which were provided to the client. Elements such as accurate physical descriptions, the correct units of measurement and also the components of the items are indicated.
• The Currency
This is the specific type of legal tender that should be used in the transaction. This element is especially important in situations involving parties from different nations. It is also indicated in international transactions.
• Total Cost
This is an essential part of the invoice. It contains the total amount of money which the client needs to pay. This amount is inclusive of taxes.
• The Due Date
This particular element of the free invoice template pdf indicates the specific date when payment is expected.
• Terms of Payment
Any extra details about the nature of payment are indicated.
---
Advantages and Disadvantages of PDF Invoice Template
Advantages
1. Document accuracy
A professional invoice needs to have a specific, accurate format. This is so as to capture all the required information for every transaction. Using a sample invoice pdf can guarantee that you generate invoices which have the correct format every time.
2. All records are captured
A PDF invoice is able to capture all the required information in a transaction. The appropriate sections of the business invoice are provided for you. This ensures that there is transparency in every transaction.
3. It makes the invoice generation process easier
Using an invoice template allows you to generate invoices quicker. This is because the required titles, borders and punctuations are already placed for you. Hence, you can generate this business document quicker and more efficiently.
Disadvantages
1. You cannot change the format
When you use a PDF invoice template, you cannot change the overall style of the document. This is because it is pre-determined for you. Hence, adjustment of the invoice format pdf is impossible.
2. You need to match the template with the transaction
There are various types of invoice templates. For you to get the desired results, it is very important to match the correct one to your current transaction.
---
How to Create Invoice Easier with FreshBooks
What is FreshBooks
This is a specialized accounting software for businesses today. FreshBooks allows you to generate essential business documents such as invoices on demand. The software can help you to create them with accurate formats and also add the required content as well. By using FreshBooks, you can generate enterprise documents such as invoices, purchase orders, receipts and delivery notes. This software can also automate various business processes such as job scheduling, expense organization and client interaction as well. Seeing as FreshBooks is hosted in the Cloud, you can easily access business data and manipulate the document from anywhere using a laptop or a smart device of your choice. Here is how to generate an invoice using FreshBooks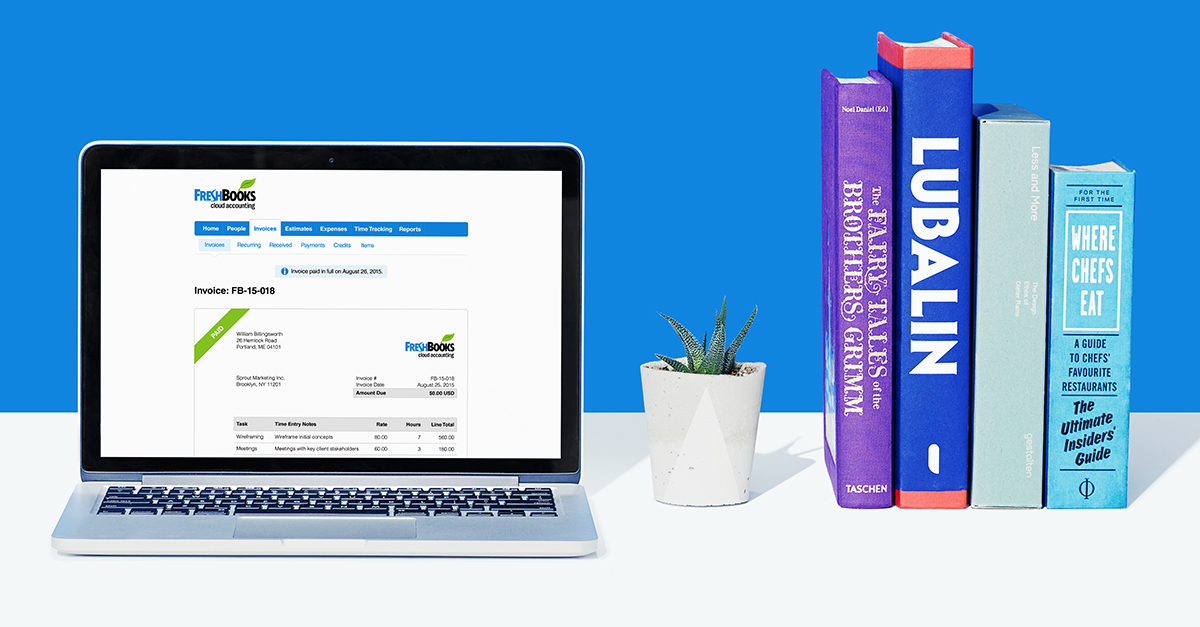 How to Create Invoices with FreshBooks
This software platform provides you with two main paths of generating a woocommerce pdf invoice. They are:
1. The Dashboard
You can use the Dashboard to create an invoice comfortably. Here, simply navigate and click on the option that is labeled "Create New". In the ensuing menu, tap on "Invoice". This will bring up a new template screen titled "New Invoice". Within this resource, you can edit and develop an invoice for your transaction.
2. The "Invoices" Panel
This is the other path through which you can create an invoice. In the Invoices Panel, simply tap on the button labeled "New Invoice". Doing so will render a new template for you to edit and create an invoice.
Both paths provide you with a template that has specific sections. They are:
This section contains options that you can use to determine if your invoice will accept credit cards successfully.
This part of the invoice template contains options that you can use to determine the overall appearance of the document. Within, you can customize elements such as the overall theme, font and even whether the invoice will be recurring.
Invoice Transaction Details Sections
This part of the invoice template enables you to enter specific details about your current transaction. These details include the Company Name, Client Name, Goods or Services offered, Total Cost and Terms of Payment among others.
After you have made some progress editing the invoice template, you can proceed to Save the document. This can be done with a dedicated button that saves this document in PDF format. However, if you are satisfied with the overall appearance and form of the invoice, you can proceed to Send it directly to your client. FreshBooks will deliver it through email.
FreshBooks is one of the most efficient and capable software tools which you can use to develop and send business documents. It is ideal for creating invoices. By implementing it in your organization, you can reap handsome profits!
Free Download or Buy PDFelement right now!
Free Download or Buy PDFelement right now!
Buy PDFelement right now!
Buy PDFelement right now!
Up to 18% OFF: Choose the right plan for you and your team.
18% OFF
PDFelement for Individuals
Edit, print, convert, eSign, and protect PDFs on Windows PC or Mac.
12% OFF
PDFelement for Team
Give you the flexibility to provision, track and manage licensing across groups and teams.
Contact us to learn more about the custom services we can do for you.
Related Articles
All Topics