How to Choose the Right Invoice Sample
As a small business owner, your ability to attract customers and keep them is vital to the growth and development of the business. A sample invoice is your window to impressing the potential customer and creating awareness for your business and what you have to offer. It carries the details of what your company has to offer and more.
Free Sample Invoice Template
Free Download and customize it according to the sample text below
| | | |
| --- | --- | --- |
| Free Download>>> | Free Download>>> | Free Download>>> |
---
What to Include in Your Sample Invoice
Always ensure that your invoice is carrying the correct information about your business; you can achieve this by downloading free invoice template online. If you are using FreshBooks for your regular invoicing, then invoice samples won't be hard to get for free. Here is the information to include in your invoice.
Invoice number.
Your business contact information and name.
The customer information you are billing.
A detailed description of the product and services you offered.
A due date, so the customer knows your grace period.
Tax if applicable.
However, if you are a freelancer, there are some other information you should include in your sample of invoice. They are:
Ensure you itemize your work by the hour, by project or both.
Ensure you itemize any license or software fees you incurred during your work on the project.
Include a clear not of when the customer will get the finished work and when the payment will be due.
There are many other types of invoices, and each requires a different bit of information to be added to the necessary information s mentioned above. However, make sure you invoice is representing your business brand as much as possible. It should be easy to read, understand and payment method should be convenient for the customers.
---
How to Create an Invoice Easier with FreshBooks
What is FreshBooks
FreshBooks is an accounting software created for small business, freelancer and self-employed individuals to access top-notch services at an affordable price. FreshBooks makes it easy for users to create an invoice, track and monitor the business income and expenditures. With FreshBooks, you also get access to one of the best cloud-based storage in the marketplace.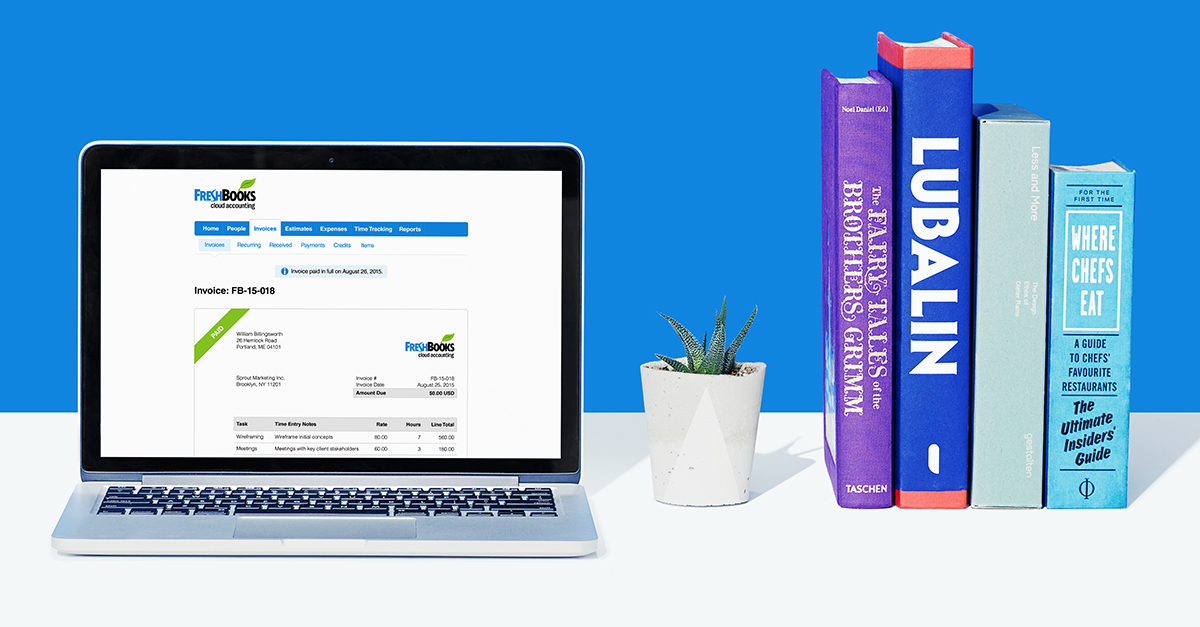 How to Create Sample Invoices with FreshBooks
Sample invoice as mentioned earlier help you to create awareness for your business, attract new customers and even keep them. Below is how to create an invoice with FreshBooks.
Register your business with FreshBooks, and to do this, you have to add your company to FreshBooks.
Then you proceed to enter your company's information followed by that of your customers. FreshBooks will save this information and automatically include it an invoice template the next time you want to create a new invoice.
Then click on create an invoice and select an original invoice to create a new one.
That's all, and your invoice has been created, input all the necessary information and send to the customer, print it out or save it for future use.
Free Download or Buy PDFelement right now!
Free Download or Buy PDFelement right now!
Buy PDFelement right now!
Buy PDFelement right now!
Related Articles
All Topics