Ever Wondered About Invoice Processing? Read This
An invoice received by a client by a supplier is processed through many stages before it is entered into the business ERP system. Collectively, these stages make up the invoice processing system. From the moment it is received, its digitization, the coding of its contents as well as its entry into the accounting system, these steps are all part of invoice processing.
Free Processing Invoice Template
Free Download and customize it according to the sample text below
---
What is Invoice Processing
Invoice processing is simply the activity of transforming an invoice from its raw, original form into a digital document that can be serviced and stored by a company. After receiving an invoice in paper form, it can be scanned and stored as a PDF document. Its contents can be manually or automatically typed into the company's ERP system as well. After that, the payments contained within can be coded into the correct project or cost center. Eventually, the invoice is submitted to the appropriate authority for approval. This is the procedure of invoice processing in sap.
---
Understand the Detailed Invoice Process
Invoice processing is a fairly invoicing activity. It includes the following steps:
• Receiving and Verifying the Invoice
This is where the invoice is received by a company. It can arrive in traditional paper form. Upon receipt, it is verified so as to ascertain that it contains all the most important elements. Examples of invoice review procedures are the date of issuance, the name of the vendor and the purchasing firm's details. Information such as the transaction data, total cost and the point of contact is also verified. In addition to that, the payment terms are analyzed.
• Entry into the Business System
After verifying that all the important elements are contained within the invoice, a company can proceed to enter the details of the invoice into their business system. This can be done through manual typing or automatic methods. Elements within the invoice are coded according to a strategy that is known as General Ledger (GL) Coding. Manually entering the details of an invoice into the company's system can take up a lot of time and energy. Therefore, many enterprises turn to automatic transformation of manual invoices into digital ones. This reduces the time taken and chances of error. electronic invoice processing also reduces the turnaround time of the invoices.
• Forwarding for Approval
After verification and digitization, an invoice is forwarded to the accounts controller for approval. Here, it is assessed for accuracy and the products or services indicated therein are confirmed to have been delivered. After that, payment is made to the vendor according to the terms that they have specified.
---
The Best Invoice Processing Software in 2018
One of the best softwares that you can utilize for invoice processing is FreshBooks. This software presents you with a suite of features and a collection of digital tools that are specifically developed for this purpose. FreshBooks can process invoices for you automatically according to a preset schedule. This software can also automate various business processes. Examples of these are reporting accounts, organizing expenses and setting client interaction sessions. By taking over these tasks on your behalf, FreshBooks frees up your resources such as time and effort. You can proceed to invest them elsewhere for example in business expansion, advertising and investor drives. The FreshBooks software is easy to use. Its dashboard has a user-friendly design and a short learning curve. In addition to that, the software is based on Cloud infrastructure. Therefore, you can access the dashboard as well as all business information from anywhere in the world.
Try Freshbooks for Free >>>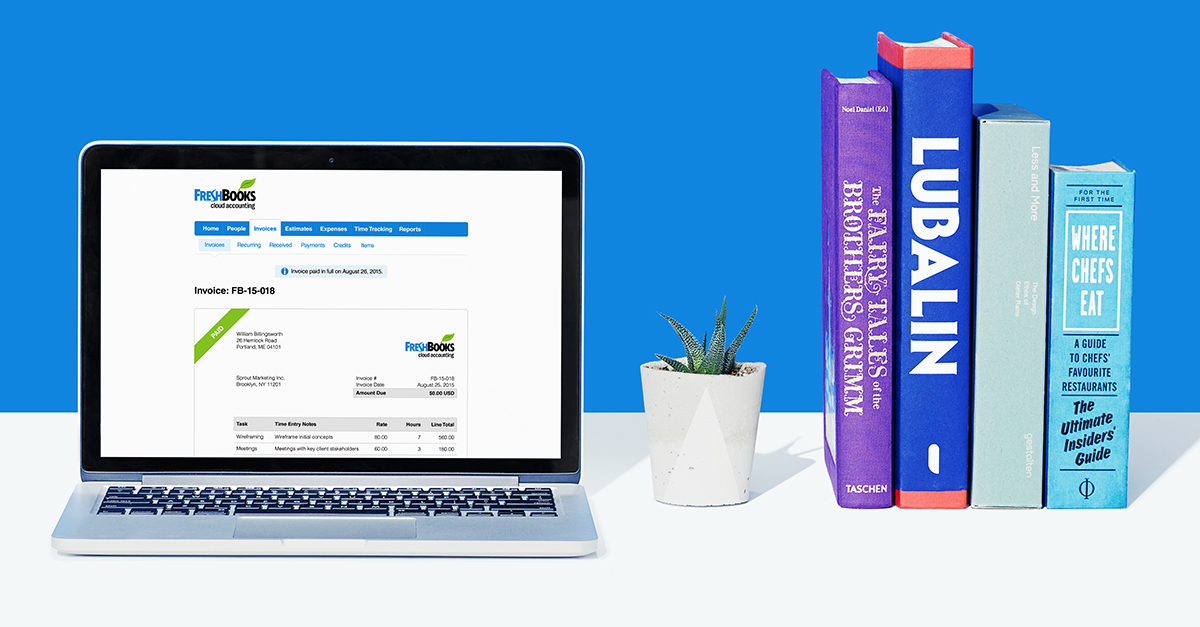 ---
How to Create an Invoice Easier with FreshBooks
FreshBooks makes it very easy for you to create an invoice. This invoice processing software presents you with two main modules towards this effect. They are:
1. The FreshBooks Dashboard
This is one of the paths that you can use to create an invoice. After launching FreshBooks, scan the Dashboard until you find a button labeled "Create New". Click on it. In the menu that emerges, select the "Invoice" option. This will bring up a new window that contains an invoice template. Proceed to edit this sample to fit your transaction needs.
2. From the "Invoices" Panel
This invoice processing software free also makes it possible for you to use the Invoice Panel to create this business document. Scroll to the panel and identify a button labeled "New Invoice". After you do, simply click on it. A new invoice template will be provided by the software. You can proceed to enter the details of your transaction in dedicated sections.
Within the Invoice Panel, the customization options are organized into 3 main categories. They include:
Accept Credit Cards:

In this category, there are options that you can use to make some financial settings in your invoice. You can determine if it will accept credit card payments or not.

Customize Invoice Style:

This category contains some options that you can use to determine the appearance of the invoice. You can choose the overall theme. Examples provided are the Simple or Modern themes. You can also determine the color of the headings within the document. This category of options also allows you to determine the font of the invoice. You can choose options such as Helvetica and Garamond. Furthermore, you can choose whether your invoice will be recurring or not.

Invoice Transaction Details Sections:

This is the most important category of the invoice template. That's because it allows you to enter the specific details of the invoice. Examples of these are the Company or Individual's Name, Transaction Goods or Services, Total Amount of Money Involved as well as The Due Date of the document.
Once you have filled in some of the sections and would like to continue later, you can simply Save the document. It will be stored for you in PDF format. If you are satisfied with its appearance, you can proceed to Send it directly to the client. FreshBooks can deliver the invoice through email.
FreshBooks is an efficient, effective business software. You can use it to make your business operations run smoother and increase profit. It is a great investment for your enterprise!
Free Download or Buy PDFelement right now!
Free Download or Buy PDFelement right now!
Buy PDFelement right now!
Buy PDFelement right now!